The contest is over, the entries compiled. Now onto the voting!

Who should be awarded the amazing prizes?

1st prize: Your set of choice from S@H for max of 50 Euro
2nd prize: Your set of choice from S@H for max of 25 Euro


You each have Five (5) points to award.

Only members who joined before Wednesday 7th September will be eligible to vote.

Please state entry numbers and the amount of points you award

Voting closes on Monday 17th October.
So what are you waiting for? Get Voting now!
1. Horry's
Sunken Sabre Island
2. slovakiasteph's
When Will it Stop Raining?
3. Ninja Nin's
Underwater Bank & Money Transfer
4. Oky's
The Sunken Ruins of the Royal Knights' Castle
5. dr_spock's
Underwater Beach House Party featuring the Creator Beach House set
.
6. wuntin's
The Sunken Castle
7. lisqr's
Subs
8. darkdragon's
There's a new Sheriff in town!
9. Locutis'
Sunken Bakery
10. Spacy Smoke's
Sunken City Corner
11. Thor Lund's
Subvan Campicus SXF 2000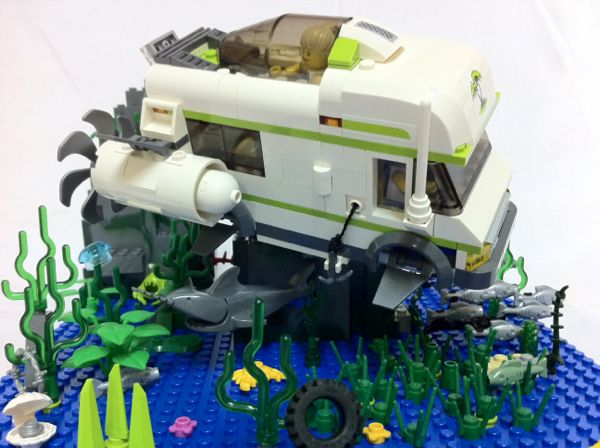 12. Legostein's
Submarine slip-up
13. Hiawatha's
Shipwreck
14. ceroknight's
Sunken Shuttle
15. Stardusty's Is it a Fish?