Support on the Cuusoo if you want this MOC to be a set : http://lego.cuusoo.c...eas/view/15446#

Professionnal Building instruction : http://www.eurobrick...dpost&p=1272203

You can also email me at setechnic@gmail.com
Hi,
My latest MOC is a UCS Naboo Royal Starship.
It is made of 291 parts.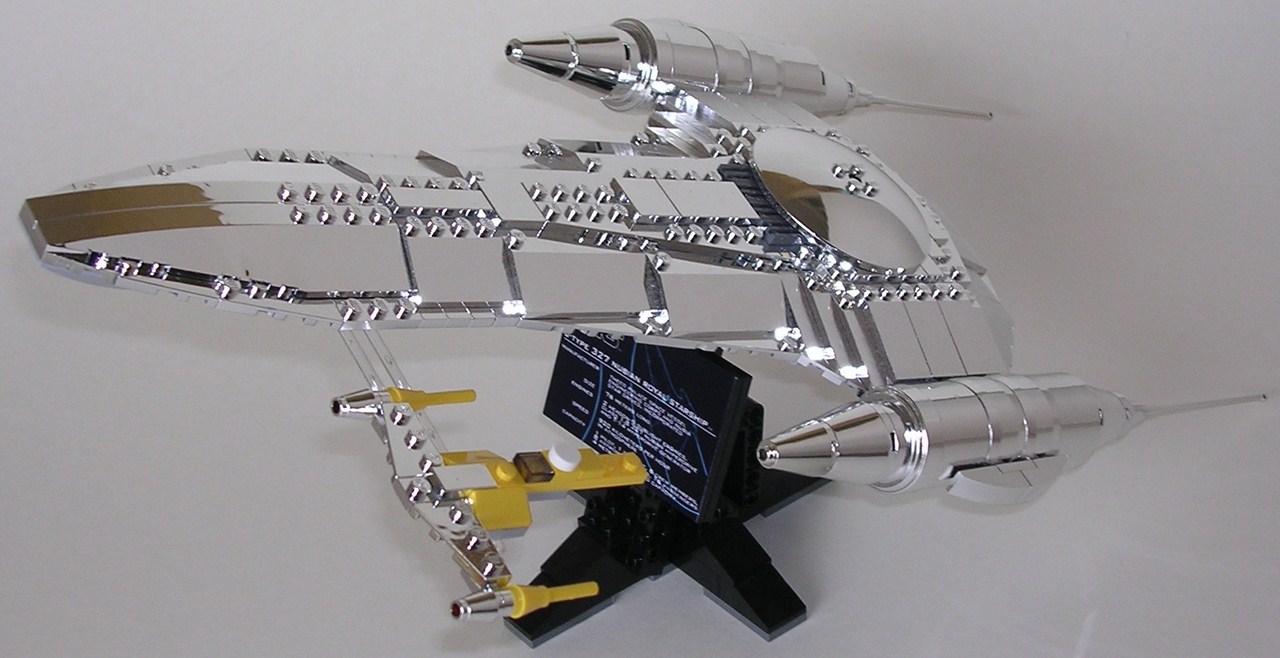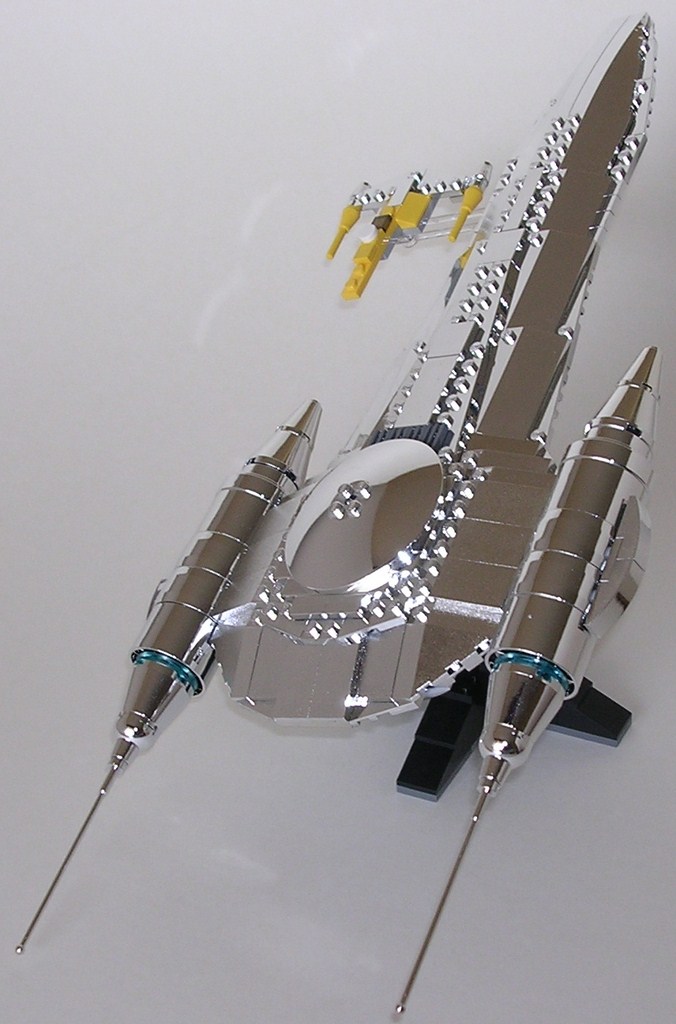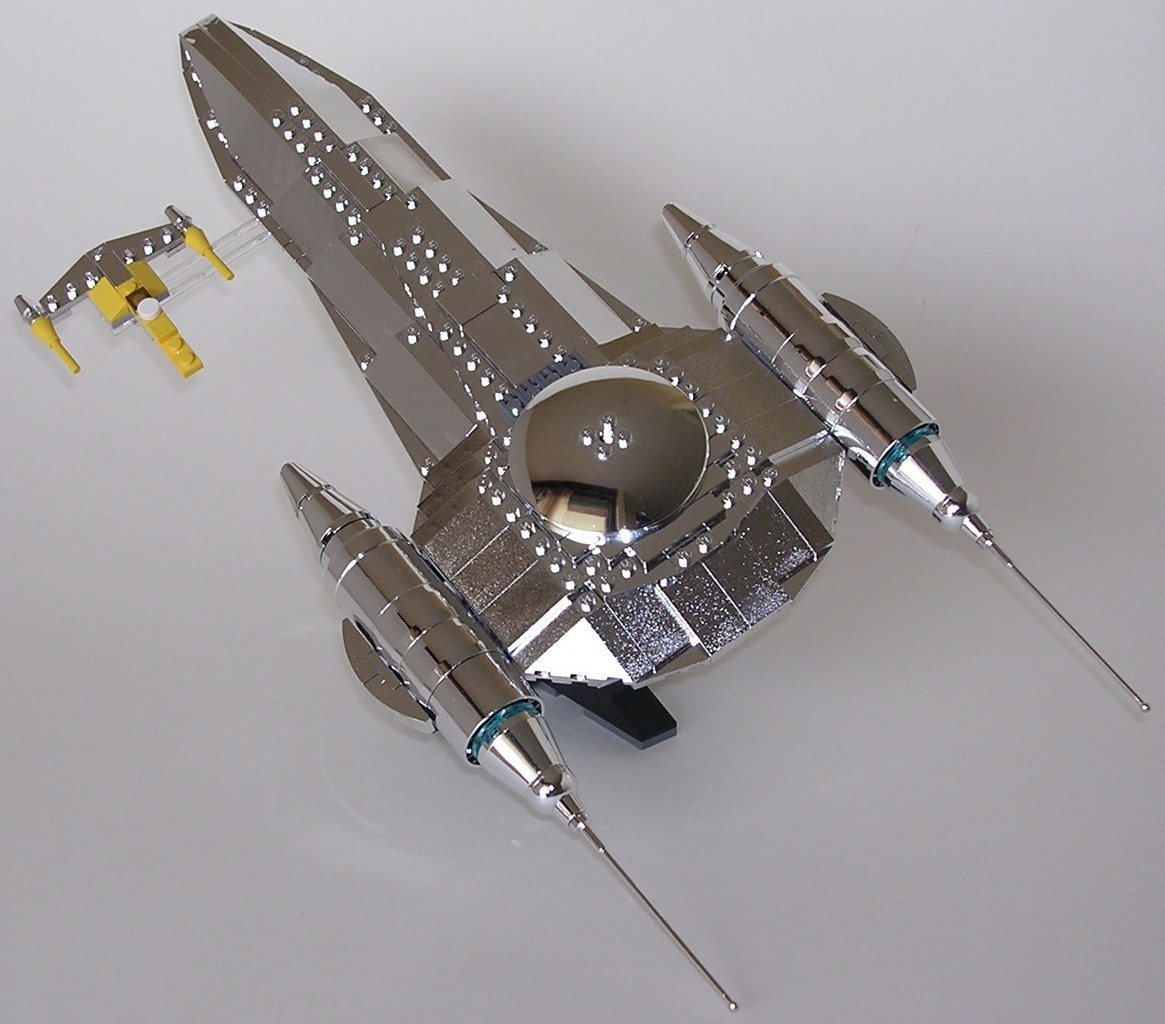 Designing this model pretty easy given that I had a good idea of what compromise I had to do.
Actually, the most tricky part to build was... the black support ! So you see that the whole thing is pretty simple.
All the chromed parts have been individually chromed. This is a professionnal chroming process.
I have been in touch with Aure from Chrom Block City on Bricklink. This seller was VERY VERY kind.
I do advise to buy your chromed bricks there. ;)
I also have to thank Crowkillers who helped me to get some parts, and Etcknight for his help on the sticker.
Brickshelf gallery :
http://www.brickshel...ry.cgi?f=502345
Review on TechLUG :
http://www.techlug.f...-st11-anio-2012
The sticker (low definition) :
Video :
Hope you like it.
Professionnal instruction available soon.