I've been working on a 40's diner. It's not quite finished and there are some features I'm not pleased with, so I hope to improve it based on your feedback.
Update (Jan 31st 2010):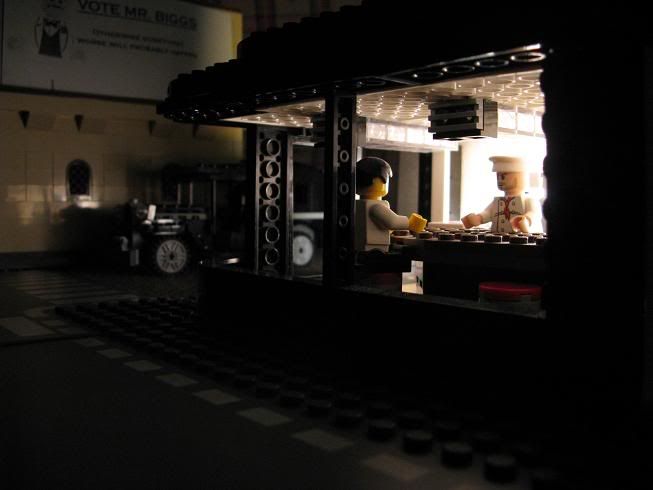 Overall view: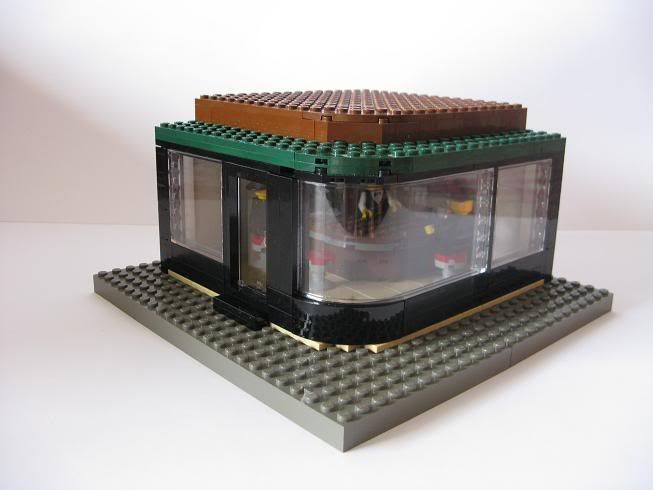 The roof. I'm unsure whether I should keep it as it is, or make the raised brown part one stud wide (the name escapes me).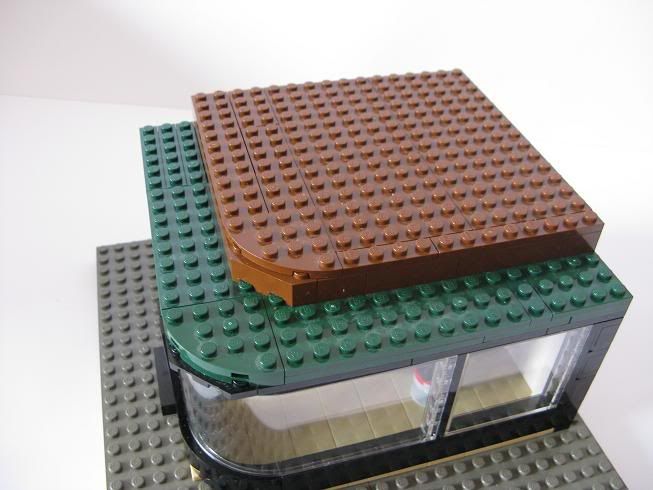 Behind the diner
I'm not in love with the step at the door, though it's necessary to keep the glass at a consistent level.
Lights. I'll have to try to fix these up a little.
Behind the bar. I'll most likely cover the tan with tiles when I get more, though I wonder if it would look better in brown.
I'll need a couple more stools.
As well as these, I'm a little concerned that I've used too many colours, what with brown, tan, white, black, greys and dark green.
Enjoy. Feedback would be much appreciated.