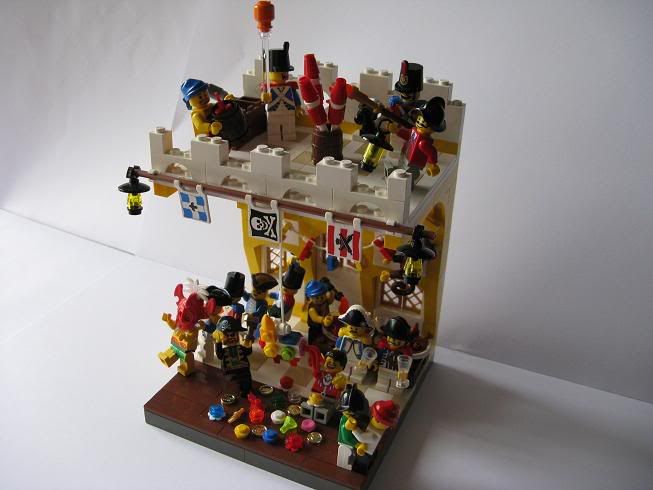 Some guests entertain themselves with a piñata. The pirate captain takes a swing with his pegleg - even if he is taking a peek. Across the room, King Kahuka leads a conga line.
Despite the pleasant atmosphere, one pirate commits a villainous deed - he pours rum into the punchbowl!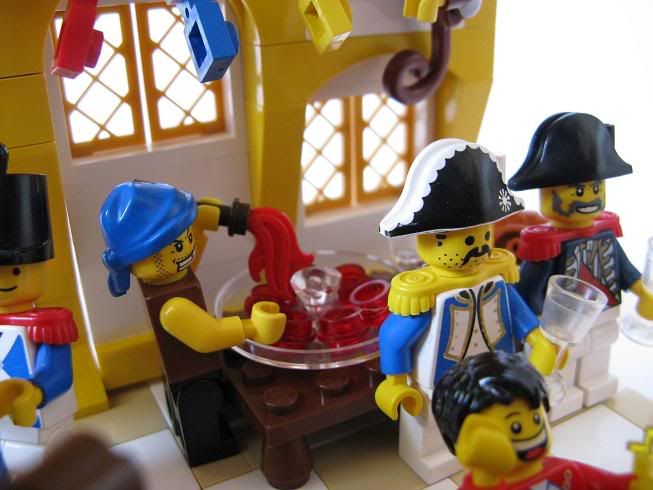 Atop the fortifications, a soldier decides to light up some fireworks. One soldier is entertained enough with his balloon.
Everyone is invited!
... Well, except of course...
Enjoy!

Edited by SlyOwl, 08 December 2009 - 10:15 PM.