Welcome to
The Aventine
, a Roman-Mediterranean themed restaurant in the heart of the city. I've made this to go alongside my
Hawk's Diner
MOC in my 1950's town. The Aventine is still a work in progress, so hopefully I can improve it based on your feedback
Starting with the front of the restaurant: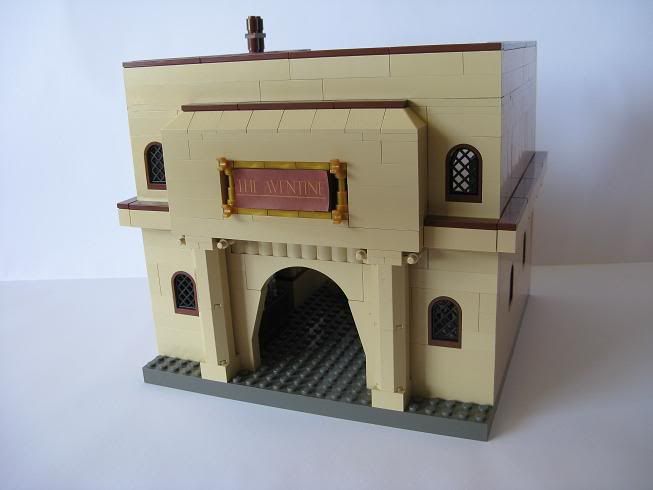 I'll try on a better decal later on, but I quite like the look of the old weathered sign:
A view of the left side. The right side is the same, only it has two latticed windows instead of a door. I'm thinking that the sides may benefit from windows on the top.
Inside the restaurant. It's a little cluttered, I'm thinking of removing something. The floor will most likely end up being tiled dark tan:
One of the tables, complete with Roman legionary statue:
Above the doorway is a large statue of a Roman emperor:
The chef's kitchen exterior, featuring a gladiator statue and some Roman pottery:
And the kitchen interior. It's a little cramped, but the chef can live with it.
A couple more shots of the interior:
Thanks for visiting!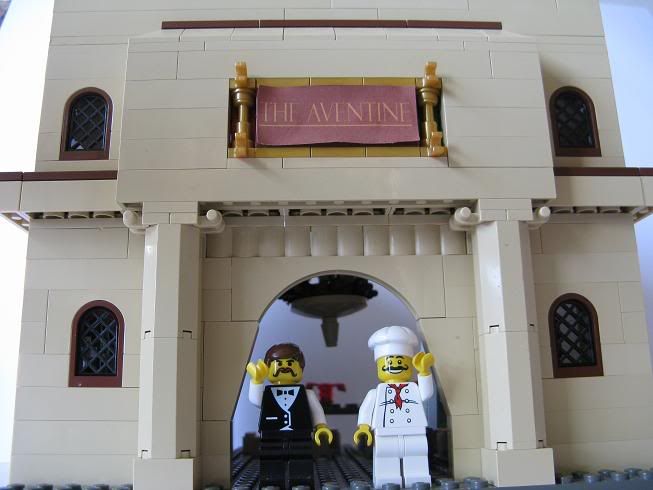 Enjoy! Feedback is much appreciated.

Edited by TinyPiesRUs, 18 May 2009 - 04:59 AM.