So, I work in the aerospace industry, specifically on target UAV's. I decided I needed something LEGO for my desk at work, something related to the work I get to do. The 74E isn't something that our company produces but it has clean lines and is fairly straightforward to make in LEGO. It elicits comments from visitors who happen to stop by my desk, it's a fun conversation piece about the 74E.
It's not quite done, I haven't attached the JATO bottles and the fwd forks need a bit of work, still. I was able to use light bley for almost all of the launch rail with the exception of the metal detectors which I don't believe come in bley.
Anyways, enjoy. I also attached a shot of the real bird for comparison.
Cheers,
Jake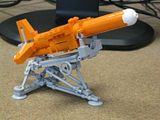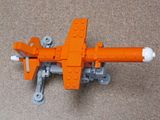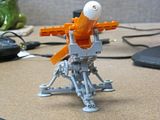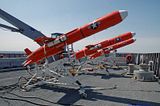 Edited by Rufus, 29 May 2011 - 10:43 AM.
Indxed