It is more of a wargame than a RPG but I guess here is the best forum for this...
This weekend I had another chance to play my favorite rules-lite, fast-paced, generic miniatures game "Song of Blades and Heroes". This time it was with members of the Northern Illinois LEGO Train Club so of course we used LEGO terrain. Pepa Quin was nice enough to host and provided the terrain tables which were a model of Andy's room from Toy Story and parts of Futurama city. As always, SBH was alot of fun and the guys picked up on it very quickly. We managed to setup, BS, eat lunch and play two games in less than 4 hours!
Brief AARs, more pictures and a short comparison to "Brikwars" at our Club's Blog here:
http://chicagoskirmi...s-and-lego.html
A few pics to whet your appetite.
Here's the Layout for Andy's Room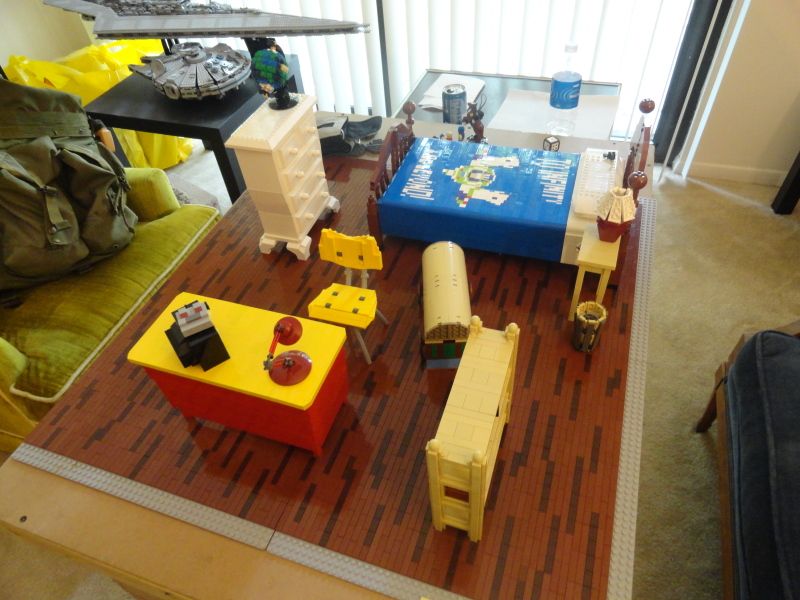 One of the Warbands
Vikings vs Olympians
Orcs Assault the Planet Express
For those interested, SBH is only a $5 download here:
http://www.wargameva...ades-and-Heroes