after the last shipment from lego, I have been able to build the BNSF caboose and here it is!
this is the 4th version and can be built only using the pick a brick selection.
a 5th one is on its way with some minor changes available only using some bricklink parts.
it is fully furnished and can be opened either by removing the roof or by opening one side!
the roof is now in dark bluish gray (dark stone grey for lego), but it can be done in green. the only cons is that the pick a brick green is not the same as the BNSF original dark green, but it is in a lighter shade.
obviously, with a little help from bricklink some better matching colors can be achieved.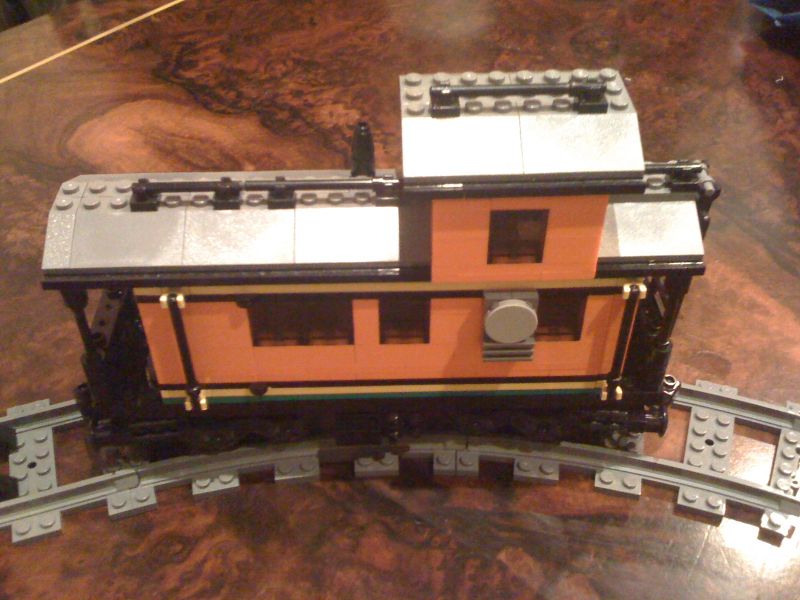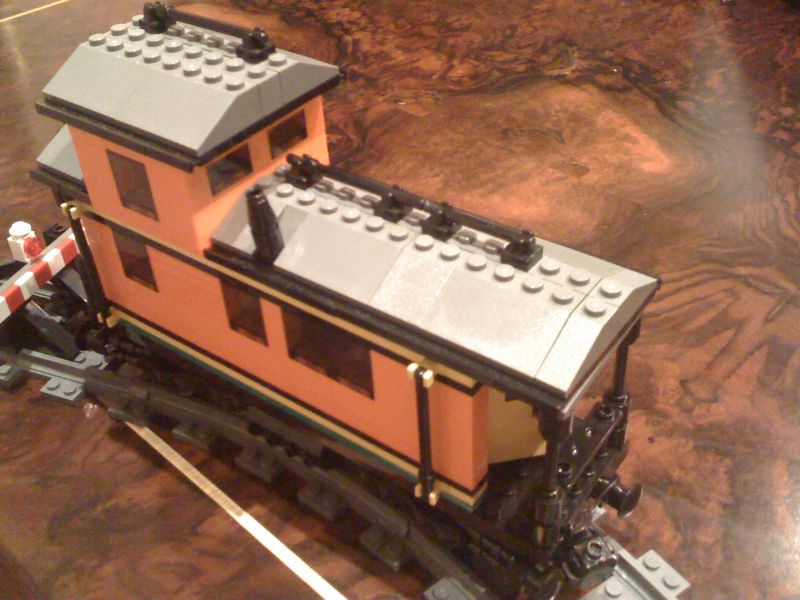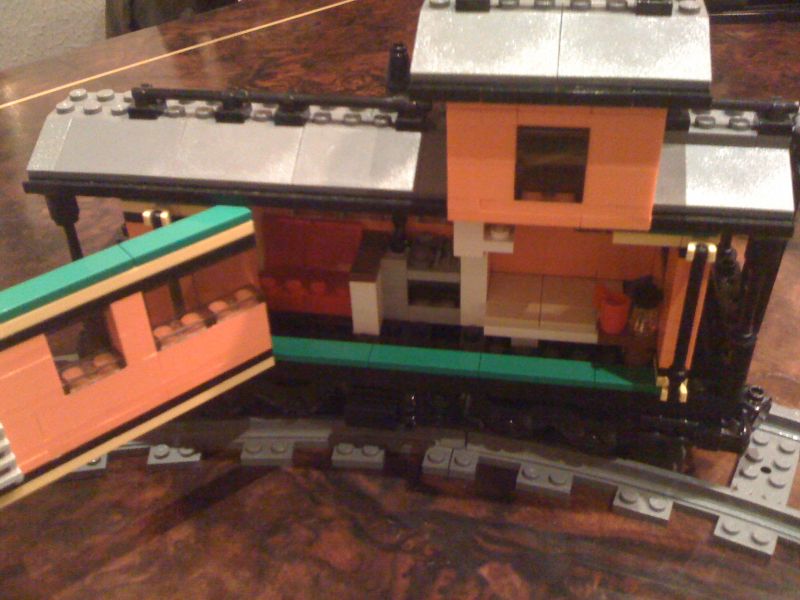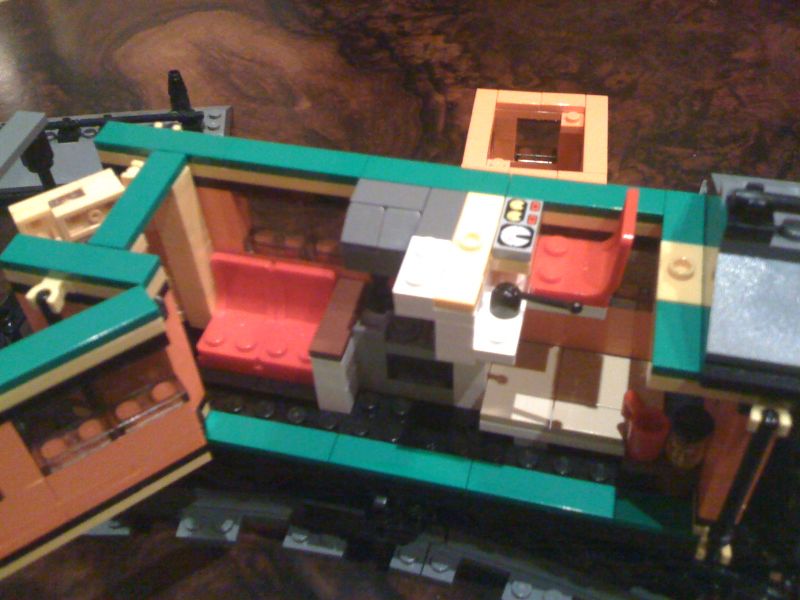 original model that gave me the idea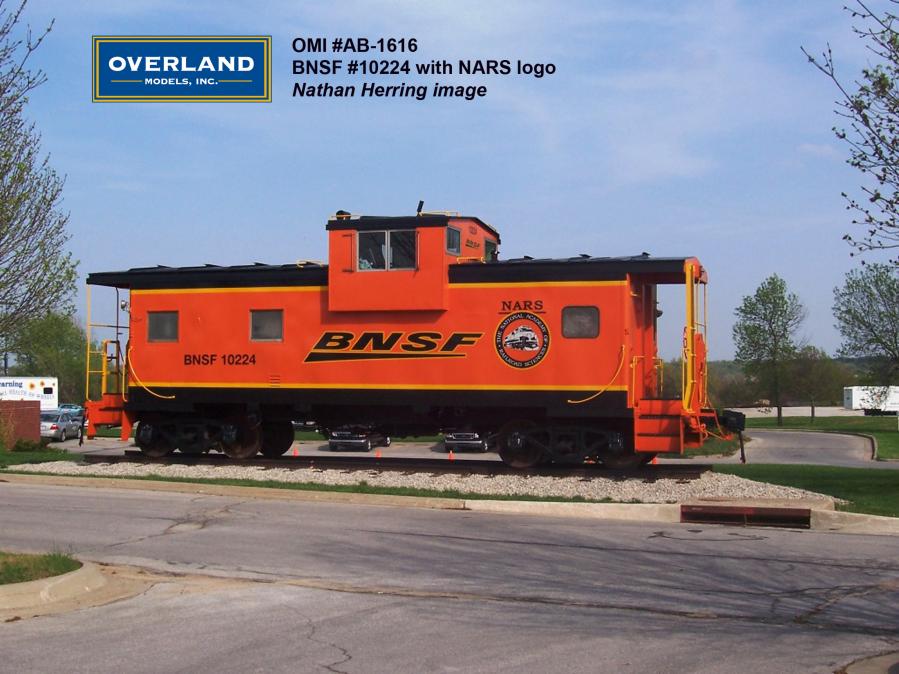 yes, I know, pictures are awful, but could not do any better at this moment.
higher quality ones will be uploaded as soon as possble.
latest LDD file can be downloaded
HERE
thank you for viewing and for your comments.
have a nice lego day
mrBlue
EDIT: add original model photo that gave me the idea
Edited by TheBrickster, 05 May 2010 - 02:06 PM.