So I was gonna do another review of an older city set but I decided to take a break from that and do a new set. I actually bought 3 of the Forest Police sets a couple weeks back but figured people had already done reviews for them...lo and behold that wasn't the case and I'm here to help fix that!
Number
: 4437
Name
: Police Pursuit
Theme
: City
Year
: 2012
Minifigs
: 2
Pieces
: 129
Price
: 17.99 USD
No box since I bought this set a couple weeks back...but I got instructions!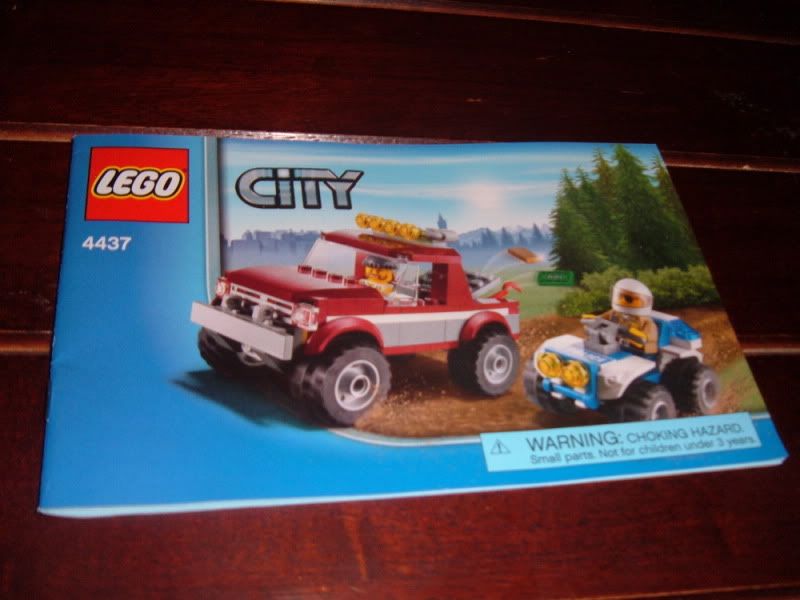 Here's your random instruction booklet shot, details kind of how the trunk is put together.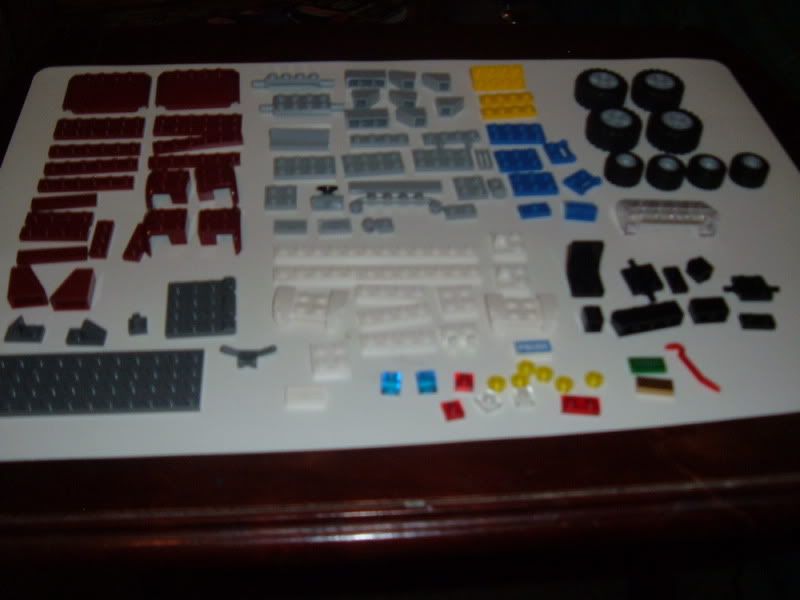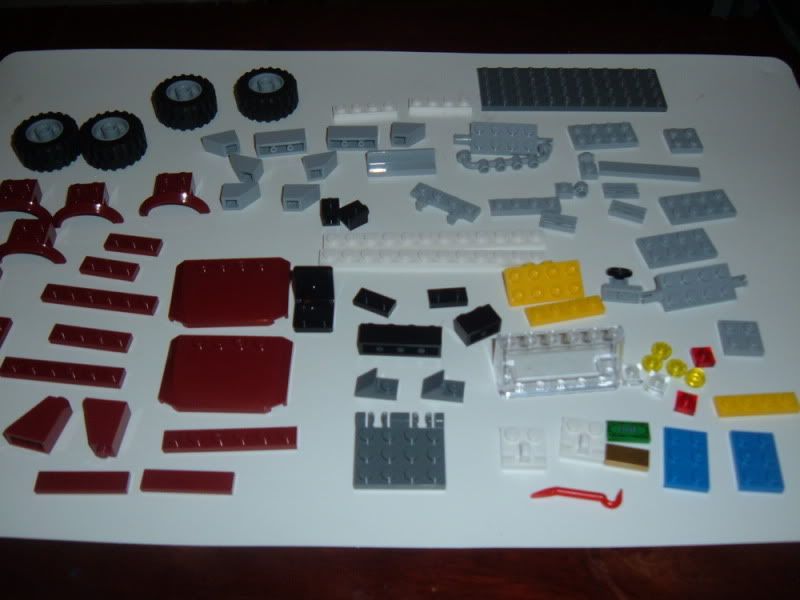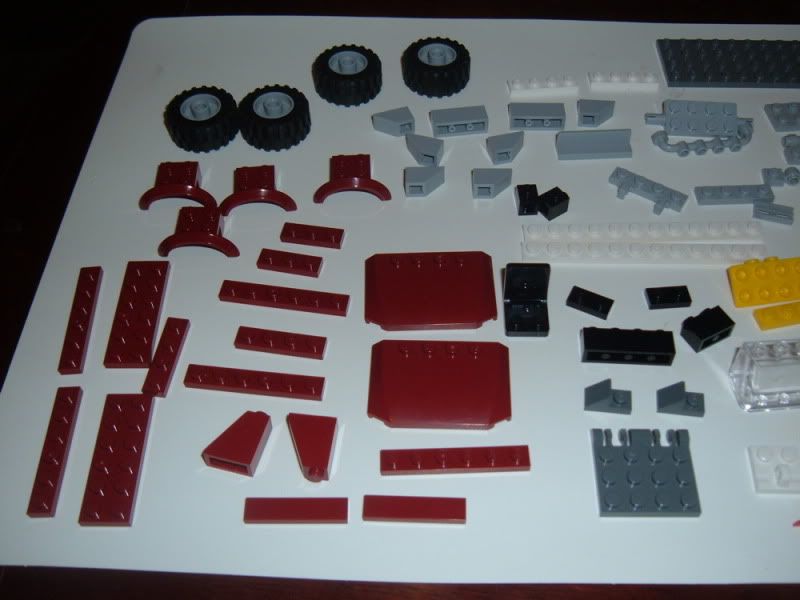 A shot of all the pieces, not a huge variety in colors but the dark red...brownish red pieces are an interesting choice of color but it fits in with the forest theme. Includes the standard blue and white for police cars...and some money and a gold bar!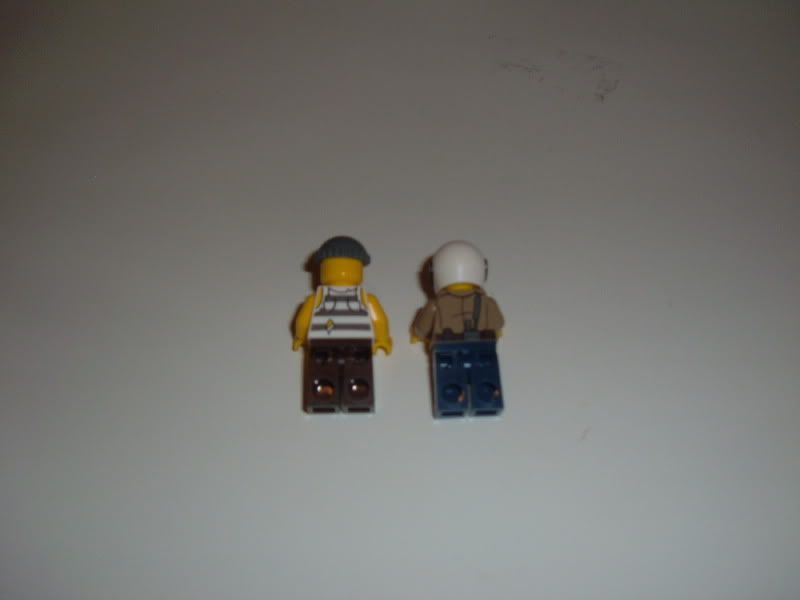 A shot of the two minifigures. My camera doesn't really do it justice but the cop has a new print which seems standard with the forest police sets. The criminal has a standard striped tank top. Kinda wish they had went with something else, like a flannel shirt print or something foresty.
And now we start with the police buggy. It's a pretty simple build but it's still a nice little buggy but...okay, we'll leave that topic for later.
And here is a shot of the complete buggy with the cop. Okay this is a pretty puny cart. I'm sure the department can afford to get these guys a real vehicle. Just how puny is it? We shall see!
Part of the build. The white hinge bricks are were you attach the trunk which can be opened where you can store the crowbar, the gold, money, bodies, bags of drugs...maybe one of the Friends minifigs...okay maybe not on that last one but I know what you people are thinking!
And we continue with the build. The brownish red is kinda growing on me but is it wrong that I kinda wish the bricks had some kind of prints or stickers to give it a dirty look to it? Yes, I think I have learned to stop worrying and love the DSS!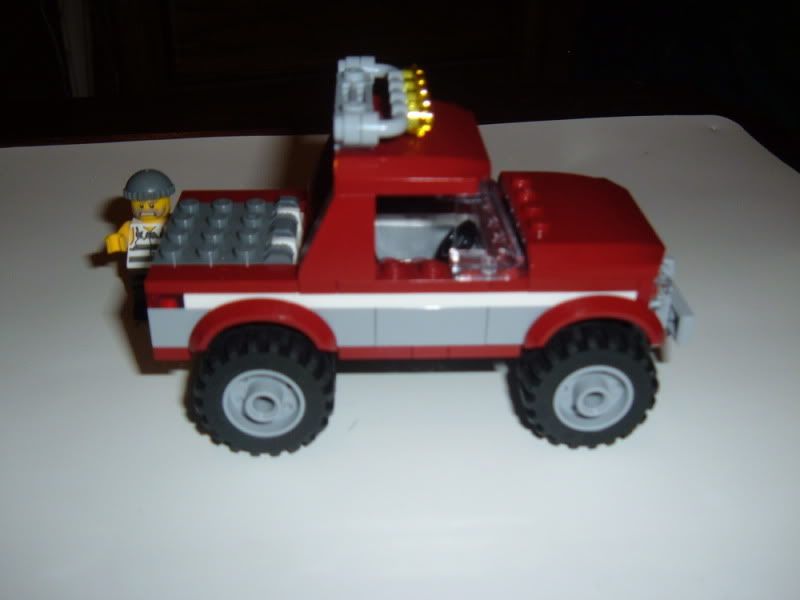 The completed truck. Minor whining aside, it's a pretty nice looking truck. It's big, mean looking and quite in charge. Just the kind of truck for a criminal to be driving...sure is pretty nice though! How does he afford it?
The completed set. As shown, the trunk opens so the robber can store his tools of the trade and the fruits of his twisted labor. The poor cop is stuck in the little ATV, hoping that the robber gets a flat tire or something that will help him get a leg up...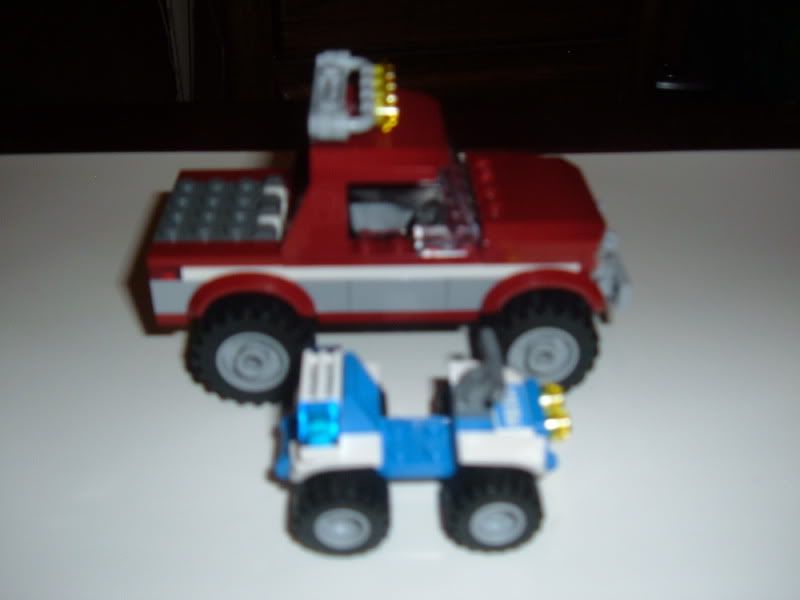 Darn! That poor cop is really not traveling in style! The criminal could crush that poor buggy without a second thought! Now who could the cop call in to get some help? Who...
Oh snaps! To be continued?
Playability
: 8/10 It's a pair of vehicles but I like the truck. It has a nice design and it kind of is begging to be made into a SUV similar to a Bronco or a Blazer. Kind of wish there were more accessories though...
Design
: 9/10 It's a truck and an ATV...but both are designed pretty well. Would have loved to have the truck look a bit more rough though. Has this thing been even taken offroad?
Price
: 7/10 Not bad of a price point...I could see it being a bit cheaper but I'm an admitted cheapskate so don't mind me!
Overall
8/10 Get's nicked for not having many accessories and the department sticking this poor sap with a toy to chase a truck but hey, it's got a nice little design for an ATV and the truck is pretty cool looking. I love the inclusion of the dollar AND the gold bar. Those are always nice to have!
I'm not satisfied with some of these photos...I'll try to fix that soon.
Edited by Rick, 04 January 2012 - 07:16 PM.
Indexed