Hi everyone!
After a few trials on LDD and installing the Universe mode, I'm now thinking about
putting together a quite ambitious project : a LDD frigate/ship of the line.
One of the extra challenges would be to try and build a nice interior for it.
That being said, I would welcome gladly any complete plan of an interior, or
any tip regarding the inner organisation of an 18th century warship.
The main question is : Where do I have to build the kitchen/oven and the sickbay?
Thanks to anyone who would share info on that :)
For now, only the most basic part of the hull has been completed. The next steps
coming soon would be to design the interior, place the bottom part of the masts,
and add the vertical part of the hull before the start of the tumblehome.
Overall view :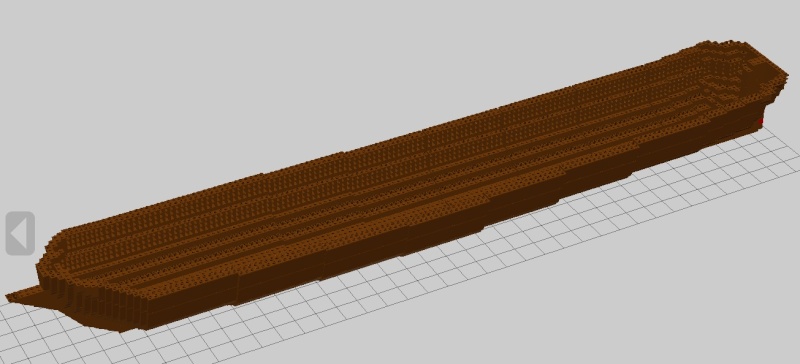 Side view :

The stern :
(The red pieces will be replaced as soon as I design the rudder)
The curve of the bow :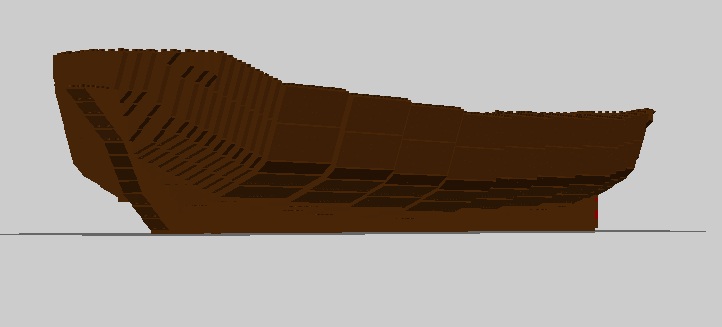 And a bird's eye view :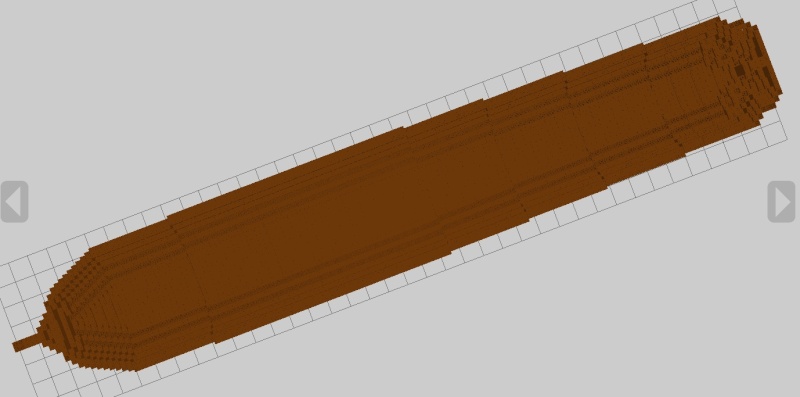 Thanks for reading!