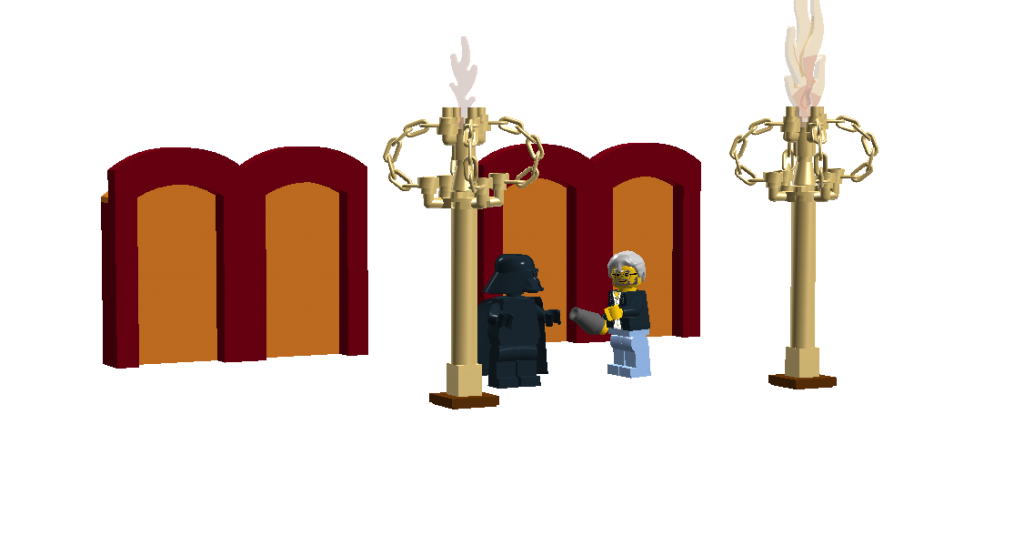 "Secret about Darth Vader, he can't see down here!"
-George Lucas
Anyway, I wanted to MOC this little scene from last year's Scream Awards where Vader accepted the Ultimate Villain award. If I posted this in the wrong section, please, by all means, fix it for me. This is the first MOC (LDD or otherwise) I posted, so please be gentle.
Here's my reference video:
I know I don't have all the details of the set (Mainly the images on the panels in the back), but I thought this would be a nice way to show my progress with LDD (I'm still very much a n00b.

)