With the sequel due out soon I decided to have a go at my first miniland (ish) scale moc of one of my favourite computer game characters.
I'm most likely going to moc it up in real bricks but thought I ought to grab some feedback first! I'm going to have a little play with the arms as they may be a smidge too long, though I'm not sure how to replicate that pose otherwise

Anywho, American McGees Alice!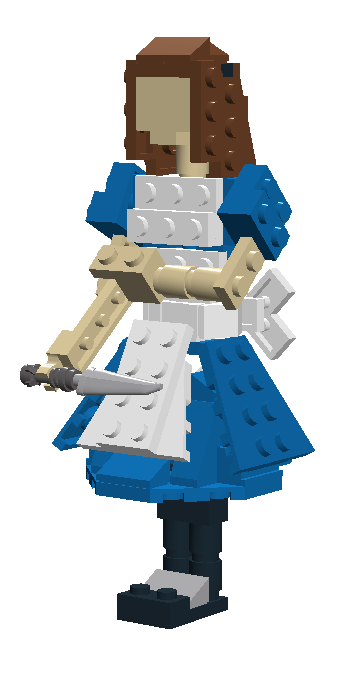 - Catty
Edited by Rufus, 02 June 2011 - 07:57 PM.
Indexed