I saw in the Pirate-index, that an attempt had been made, to start a series of Box Art "Reviews" - and then I wanted to add some of the new Lego Pirates boxes - plus some old classic boxes from 1989-1992
6242 - Soldier's Fort Box Art
Front: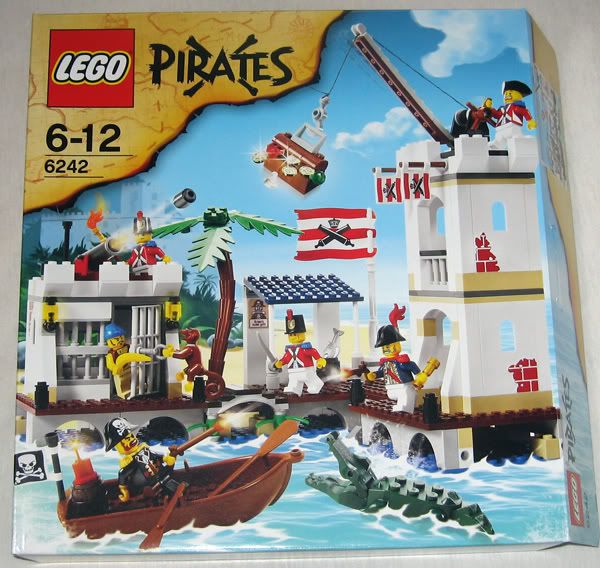 Back:
Sides:

Comments:
Once again, I can only praise TLG for making this kind of box. The quality in both pictures and the actual material used is great. This is a rather large box, and it has a different opening system, which can be closed again, without ruining the box. There's a lot of action shots and great images of the set's playabily on this box. Very clever design indeed.
Even though the price is high compared to actual piece count, the size of the box makes this set "look" bigger than it is.
Nice close up of the minifigs on the side of the box.