Lego Mosaic - Girl with a pearl earring (Vermeer)
樂高名畫 - 戴珍珠耳環的少女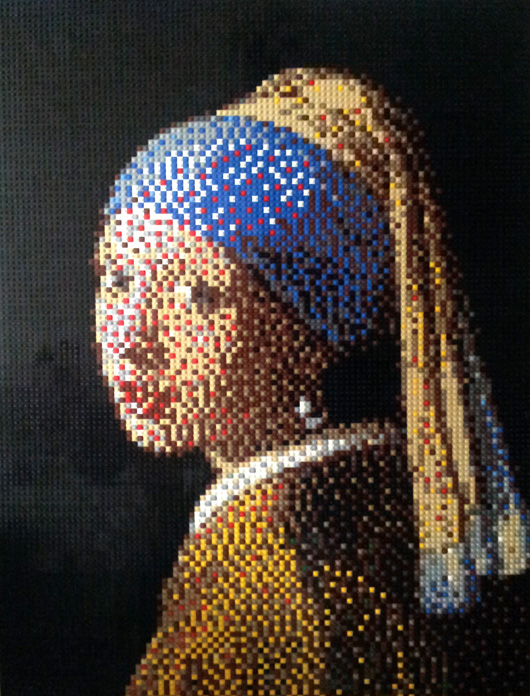 Hi Greeting ! Long time no posting in eurobrick.
It is my new Lego Mosaic Recreation No.2 "Girl with a pearl earring". Now I have the special hobby to collect the Art paint masterworks which it is recreated by my own lego. I like "Girl with a pearl earring" very much. It seems the girl is looking foward to you and both together.
Let s know more about the painting first , from wiki :
The painting Girl with a Pearl Earring (Dutch: Het Meisje met de Parel) is one of Dutch painter Johannes Vermeer's masterworks and, as the name implies, uses a pearl earring for a focal point. Today the painting is kept in the Mauritshuis gallery in The Hague. It is sometimes referred to as "the Mona Lisa of the North" or "the Dutch Mona Lisa".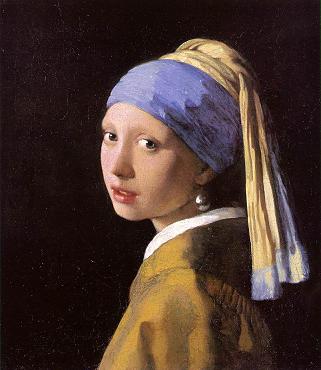 It is the original painting "Girl with a pearl earring" at 1665 by Johannes Vermeer.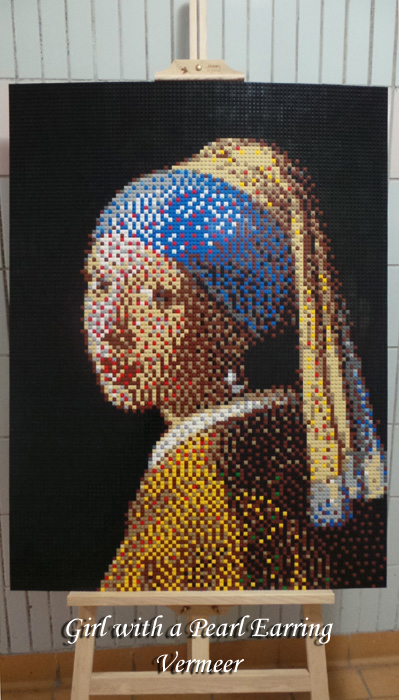 I used ~8000 lego pieces to build up my recreation. The size is 1000x800mm. I got the difficult point that it is quite not easy to simulate the Vermeer's masterwork original one. I try the serveral methods. At last, I found the error diffusion technique to complete my expected mosaic.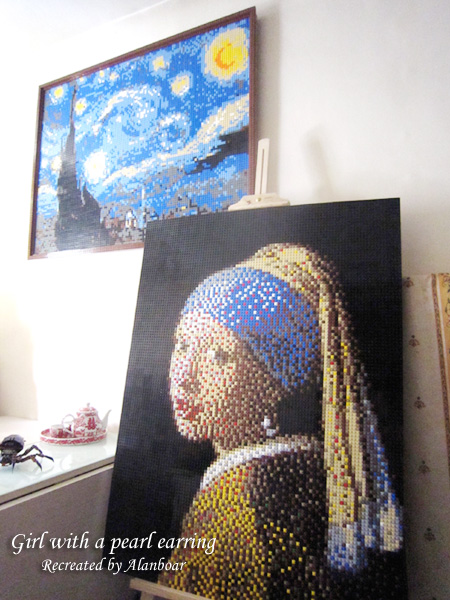 My previous No. 1 recreaction "Starry Night" is the dynamic mosaic. This No. 2 is different and like as the static painting. And you can see a young girl dressed in an exotic turban turns and gazes at the viewer. Her liquid eyes and half-opened mouth impart the immediacy of her presence, yet her purity and her evocative costume give her a lasting quality, unconstrained by time or place.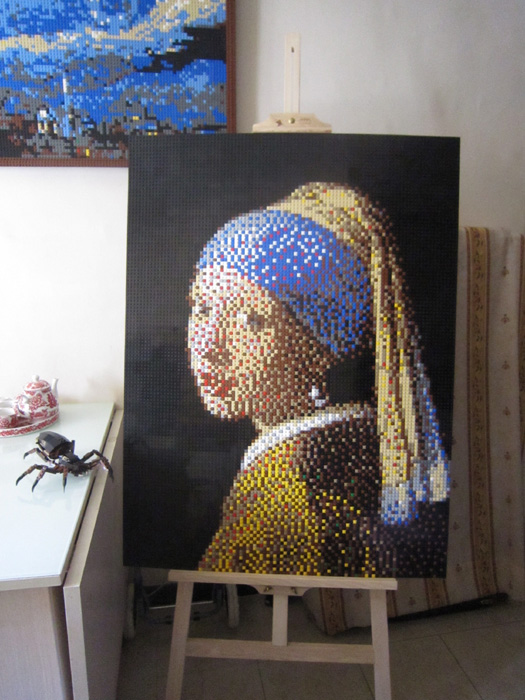 Arnoldus Andries des Tombe purchased this work at an auction in The Hague in 1881, for only two guilders and thirty cents. At the time, it was in poor condition. Des Tombe had no heirs and donated this and other paintings to the Mauritshuis in 1902. Now it is located in Mauritshuis, The Hague.
More recent Vermeer literature points to the image being a "Tronie", A tronie (Seventeenth century Dutch for a "face") is a common type, or group of types, of works of Dutch Golden Age painting and Flemish Baroque painting that shows an exaggerated facial expression or a stock character in costume.
http://en.wikipedia.org/wiki/Tronie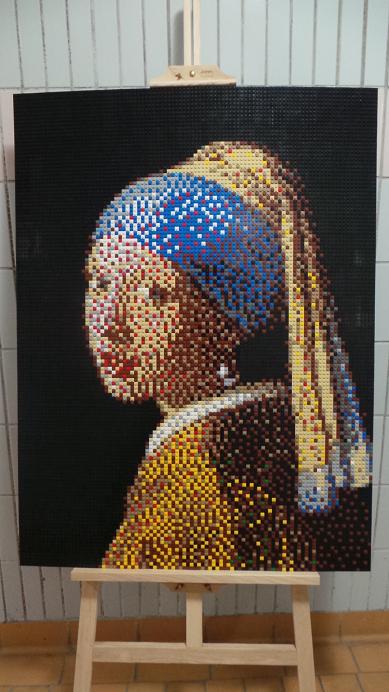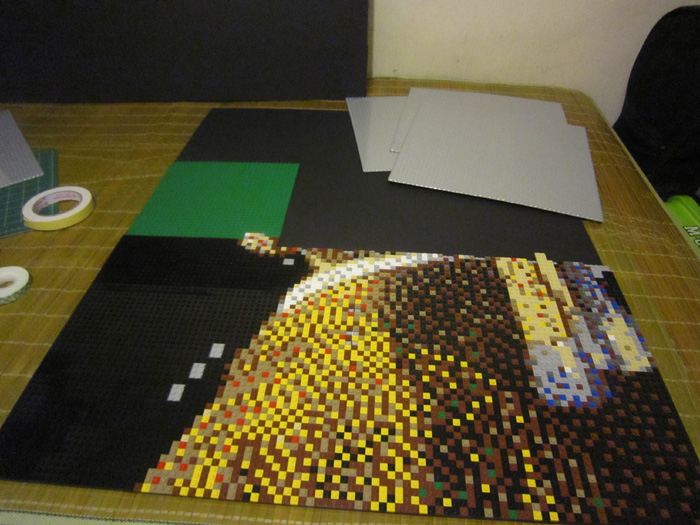 To instead of wood plate, pearl board is another good alternative.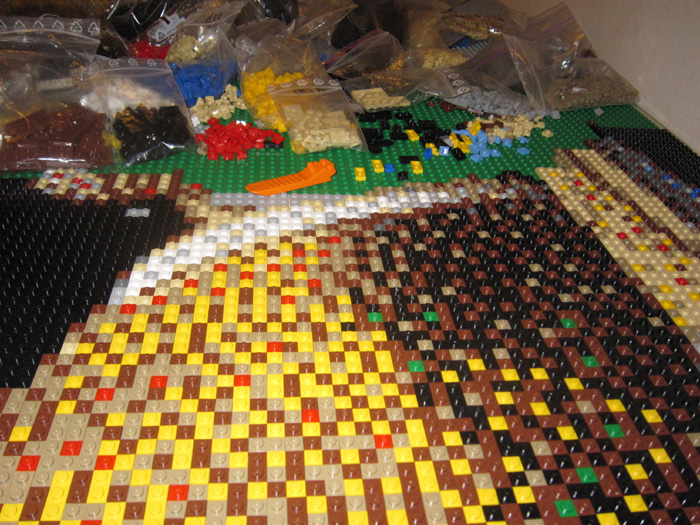 Turn back to discuss my recreation, it is generated by the error diffusion. I can tell you it's advantage that I can control the lego plates selecting with the narrow color range to complete the mosaic art and it get good simulation of her face, liquid eyes and mouth. But, if you think more , it also get the disadvantage.
http://kecskebak.blo...11/la-mode.html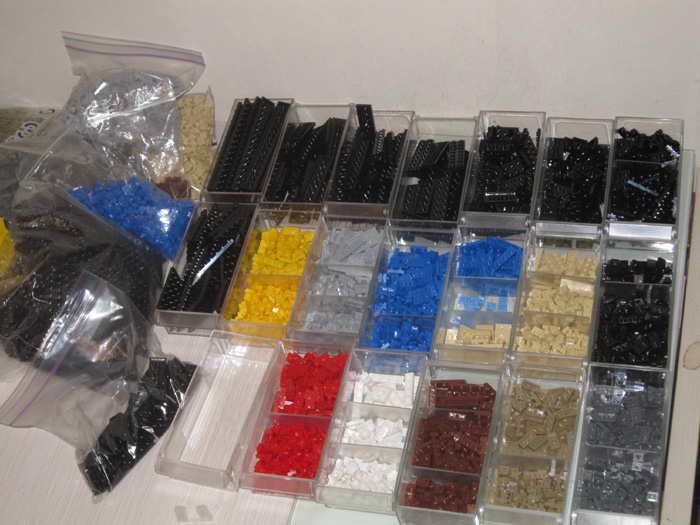 My color container.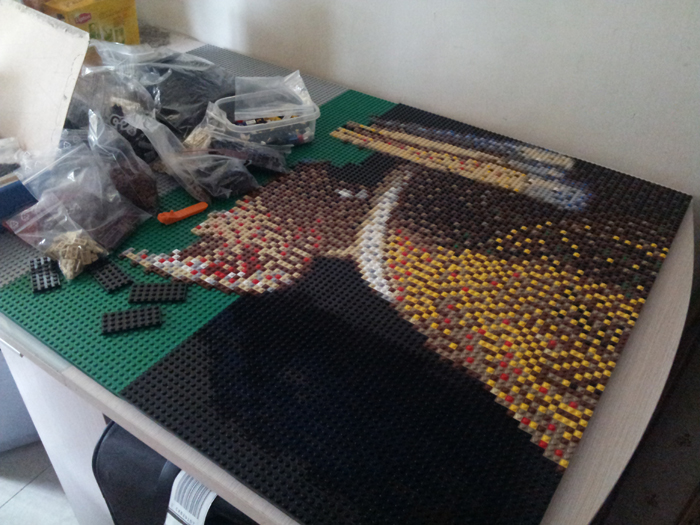 I completed the part of face,cloth first. It is easy to build the black background in last step.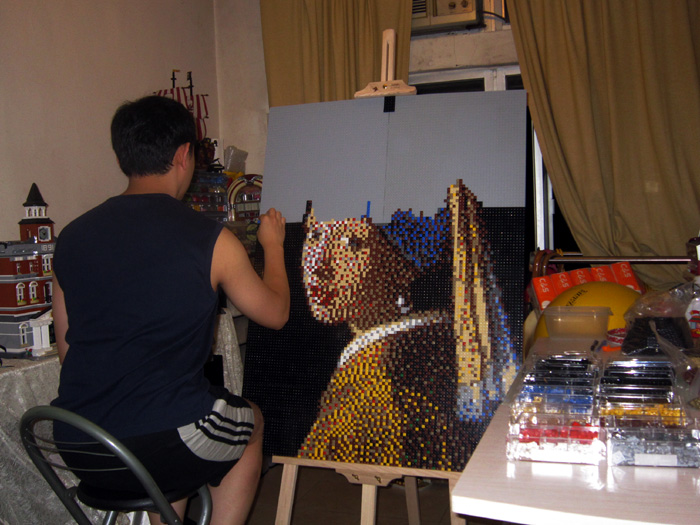 It is my home studio!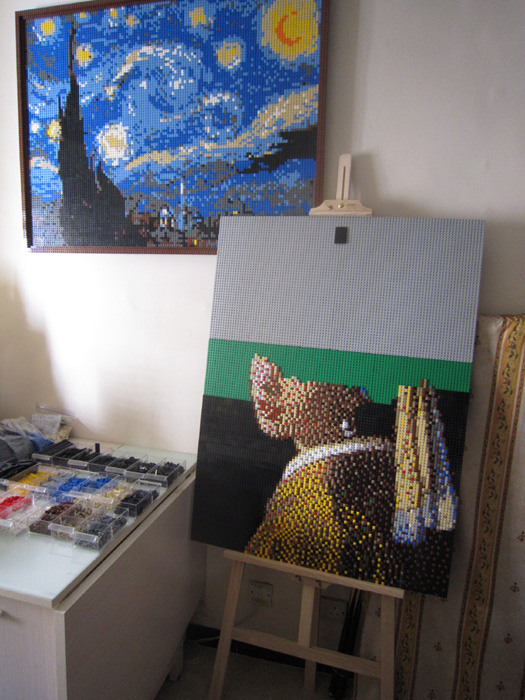 It is 50% working . I try different colour for the pearl earring. For my view, it is the good presentation with using the simple white & grey colour in the soft black background.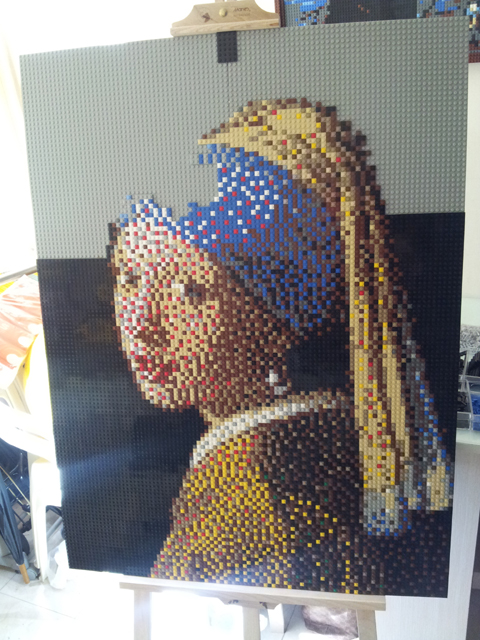 I spent long time (serveral months) to complete my work & I enjoy the processing. It is almost 80% working.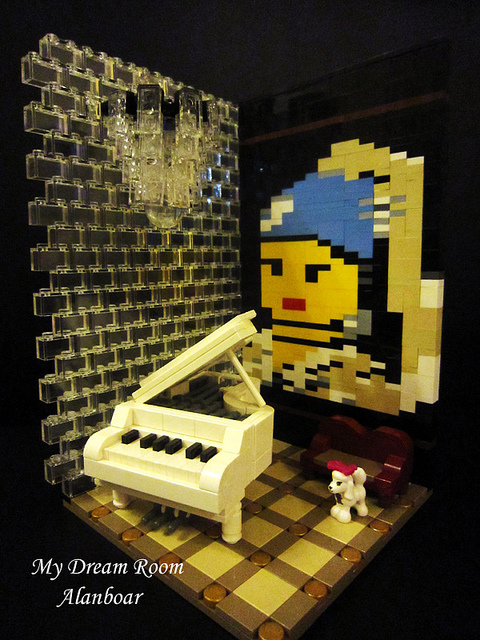 It is my another funny creation name as "Dream Room". In my dream, I live in a elegant mansion with a Vermeer painting, White grant piano, a comfortable sofa, Pets.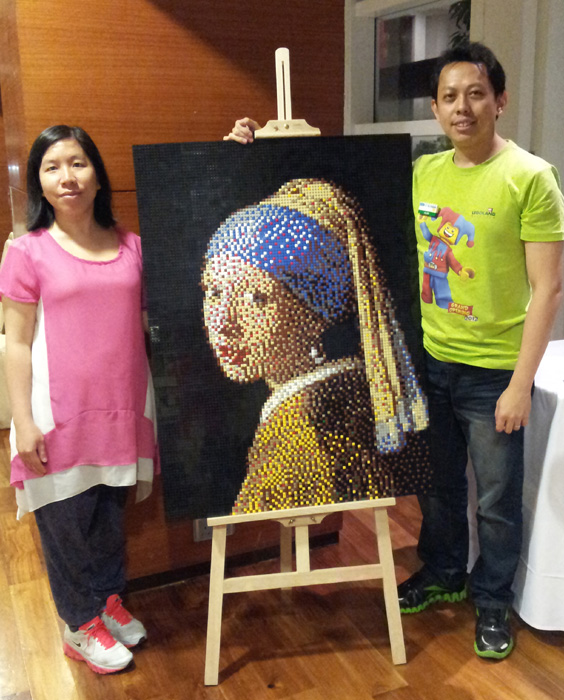 It is joined in the HKLUG gathering 2013 in Hong Kong. Thanks all lego buddy. I am happy to get this moment picture with my wife. I gather much of information about Vermeer and his painting, Hope you will like my creation and get the interesting for the article.
Source :
http://en.wikipedia....a_Pearl_Earring
Flickr :
http://www.flickr.com/photos/alanboar
樂高名畫收藏系列 NO. 1 星夜 Starry Night
樂高名畫收藏系列 NO. 2 戴珍珠耳環的少女 Girl with a pearl earring
Lego Creator : Alanboar
http://lego.alanstudio.hk