Well I was bored the other day and decided to take out some of my Attakus statues and compare them to their appropriate minfig cousins.
Here are some pics and comparisons made by me:
Darth Vader
What can you say about he ultimate bad a$$ in the galaxy. This version that Attakus made does not have the best stance in the world (looks like his gonna hit a backhand in tennis) but none the less it is still impressive when seeing it in front of you.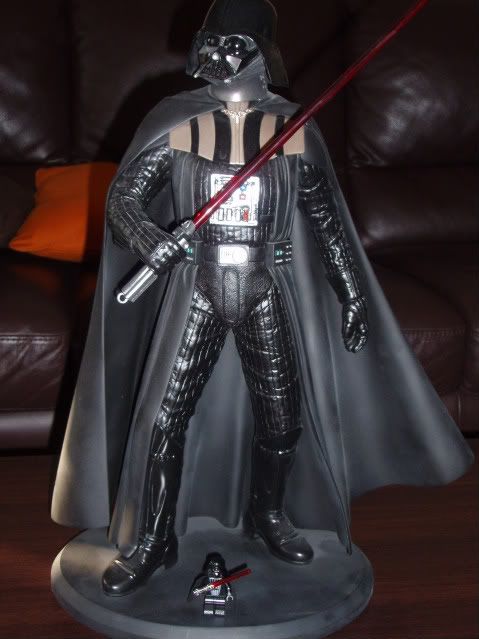 Minifig stance: tried my best but it is hard to do a backhand with a Lego minifig
My Vader minifig does not have his belt nor does he have his chain for the cape. I say that this one goes to Attakus for detail but playability goes to Lego.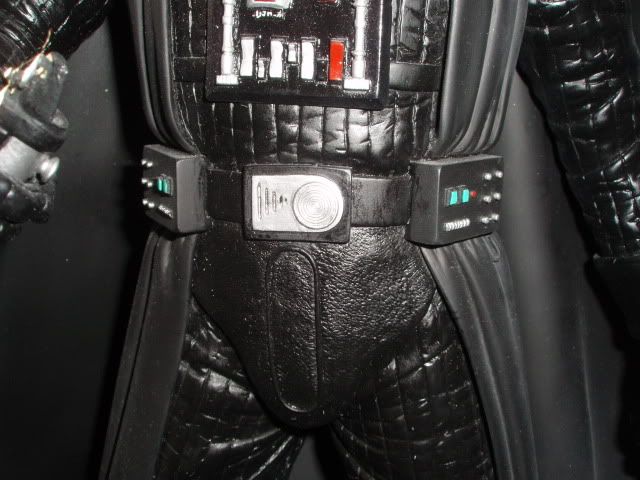 Darth Maul
Almost the best thing to happen to Episode I(first being the release of Episode I). Such a shame that Obi had to cut him in half.
Minifig stance: completely nailed the stance on this one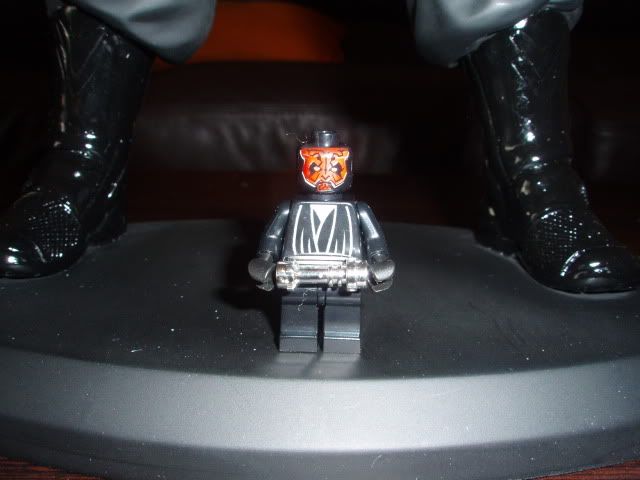 I am going to have to state the fact that Lego had completely forgot to put in Mauls horns. The designers must have been drinking to much that day.
Again detail goes to Attakus but playability goes to Lego again.
Boba Fett
To much coolness for words to express:
Minifig stance: impossible to replicate
A big mistake here again. No cape, wookie braids, bullet holes and so on...
No surprises here fokes. Detail Attakus. Playability Lego.
Hope you enjoyed my 2 cents.
If this was posted in wrong forum please remove accordingly.
Edited by KimT, 01 October 2009 - 09:25 AM.