I got a bunch of new Pirate sets for Christmas, so I decided to do a review of a couple of them. I used a 10.3 megapixel camera, and the macro function, and these pictures are the clearest I could get them.

Soldier's Arsenal
Set # 8396
$3.49 USD
17 pieces
Minifigure
Standard imperial soldier. The new soldiers are probably one of the very best things of this entire line. The sholder pad piece is new to me, and so is the shako and gun, so I am really glad to get a few of these guys!

The only problem is that the same head for the soldier is included in 6239 Cannon Battle, on of the next cheapest sets.

Its not that big of a problem, but I thought I'd point it out.
The Set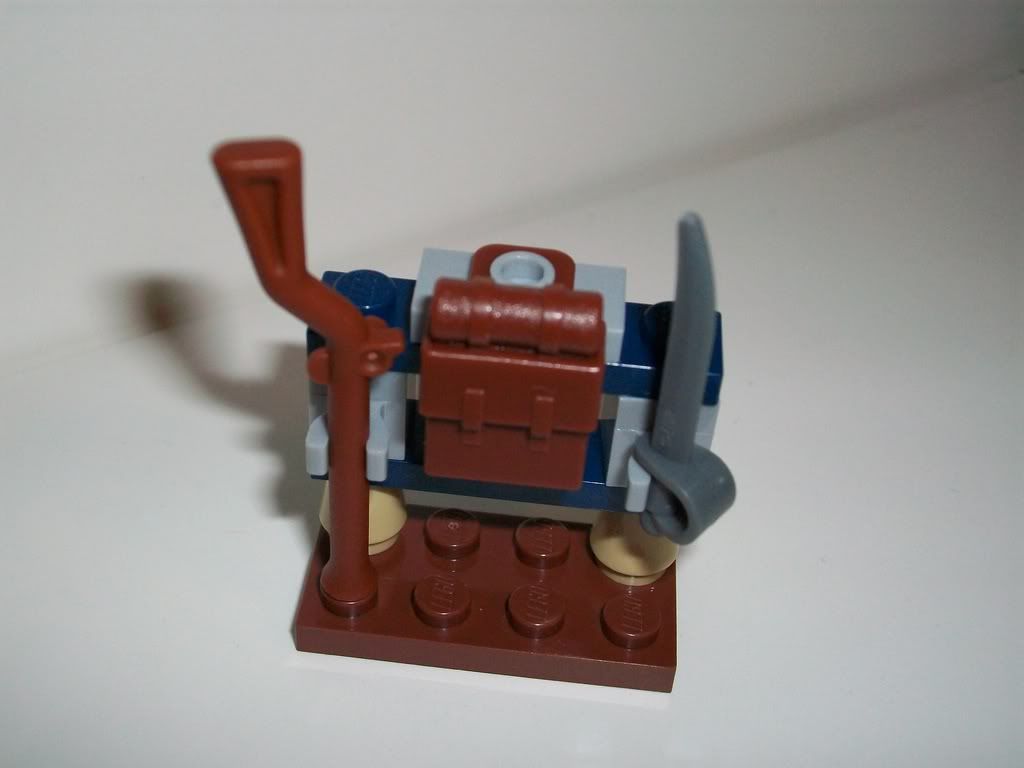 Not much at all to build, you're probably done in 20-30 seconds, no exaggeration. The little weapons rack holds nice accessories, such as cutlass, shotgun, and backpack.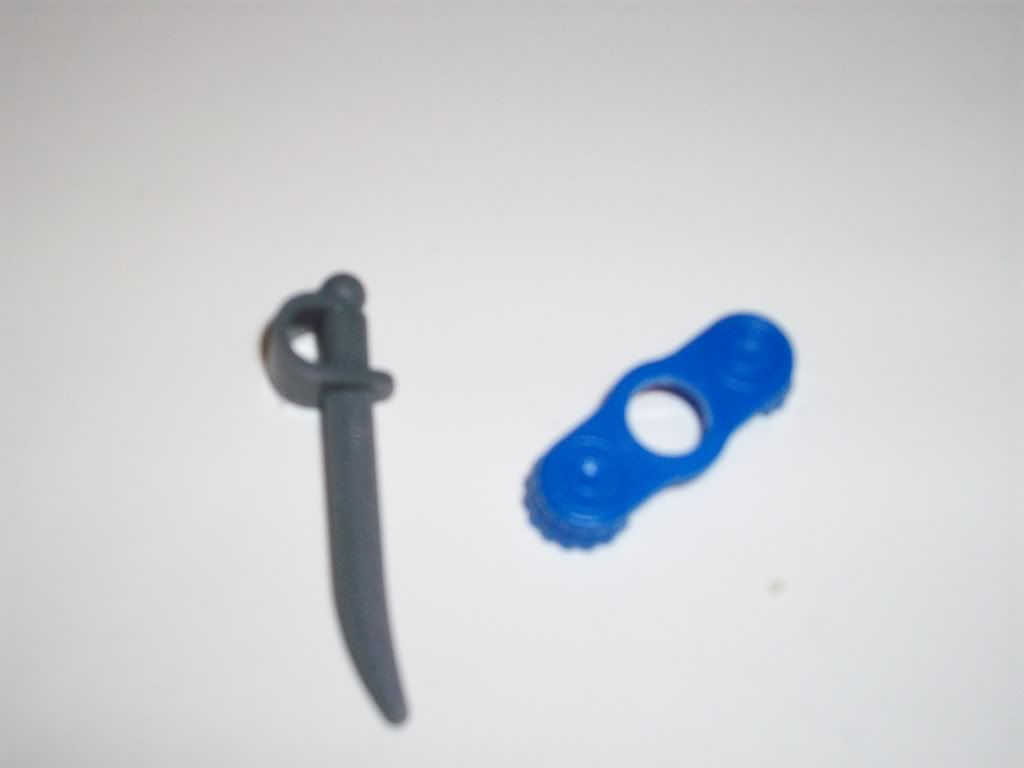 You are left over with two pieces, a cutlass and shoulder pad, which is a steal for a 17 piece set. Both will be quite useful. One of the gret things about the new Pirate line is the extra culass and shoulder pads in every set with Imperials.
Overall
For $3.49, this set is definately reccomended. It has plenty of nice new pieces, and a fantastic minfigure. I would get it if you see it at the store, or add it to your next S@H order.
Price 7/10- Seems expensive for 17 pieces, but the abundance of accessories and special pieces, and the new figure, make up for it.
Minifig 10/10- Beautiful. Like I said, the Imperial figures are one of the greatest things about the new line. Its great they are in a very cheap set.
Pieces 7/10- Great pieces, including new accesories, which are new to me, a first time Pirate collector.
Overall 8/10- Fantastic little set. Would definately suggest getting it.
Hope you enjoyed the review!
-darthperson