Name: 6048 Majisto's Magical Workshop
Number of pieces: 183
Year released: 1993
Original price: $26
This is my first review on this site and I wanted to burst my cherry on an older set. Set 6048 is part of the Dragon Knight's theme, and while many of the sets pertaining to this theme are not particularly good, set 6048 is definitely worth a purchase.
Since I purchased this set used, I do not have a box or instructional booklet. I used the online instructions available on peeron.com and found that the build was much harder than it should have been due to being unable to distinguish black on black pieces. However, after building it once, things are a breeze. Now onto the review:
Jumble of pieces: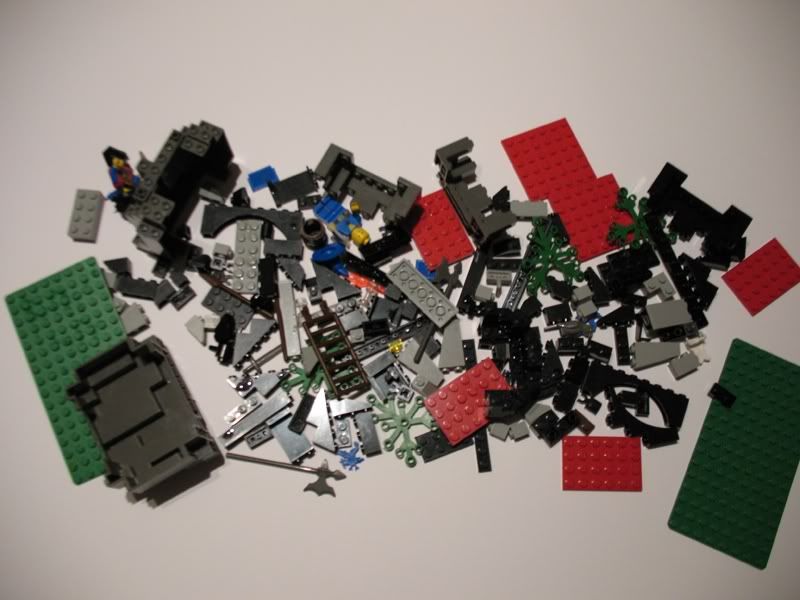 +As you may note, this set contains a wonderful selection of parts. There are weapons, shutters, green foliage, and so on.
The minifigs:
Dragon Knight: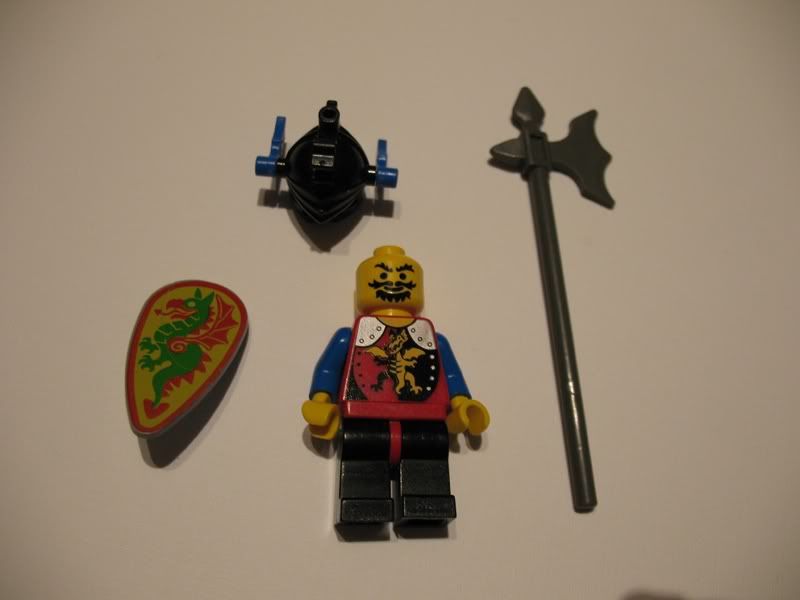 +Comes fully equipped and with a bearded face that gives him a sinister appearance. Needless to say, I love him.
Majisto: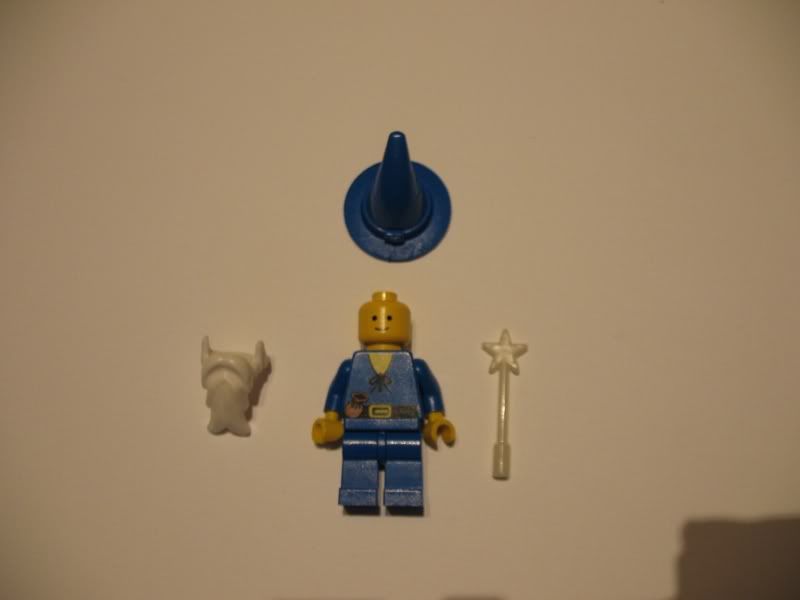 +He utilizes the old smiley face. Comes with the glow-in-the-dark star wand, blue cap, black cape, white beard, and blue Forestmen torso print.
The build:
Early on:
+The LURPs (or BURPs?) create the foundation of the structure. Not much to be seen as of yet.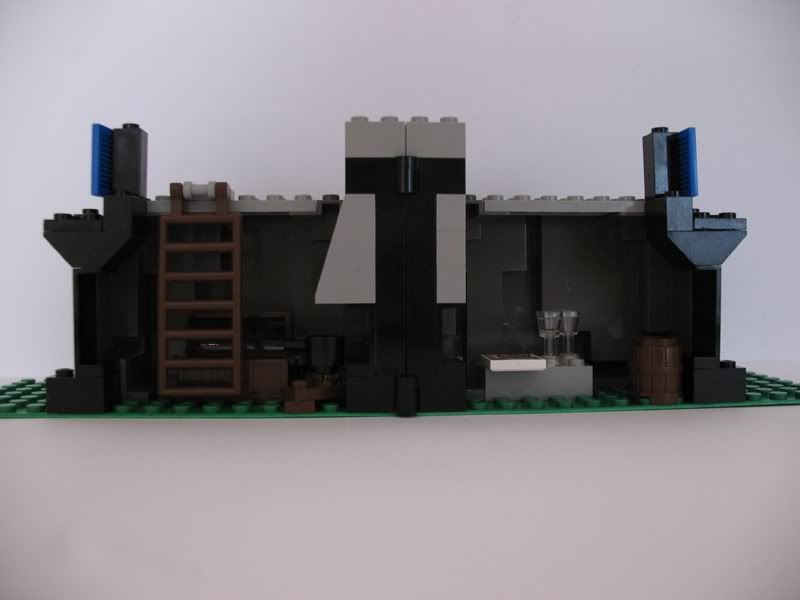 +The interior.
A tad further: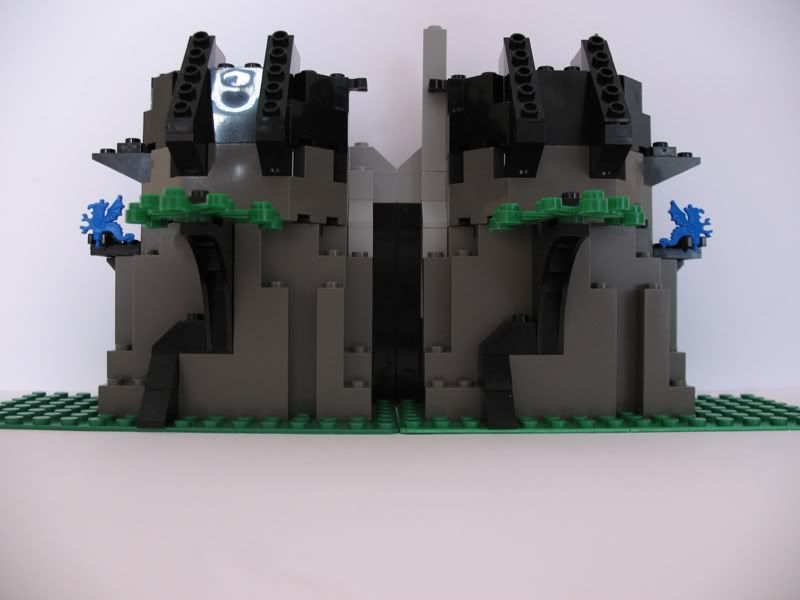 +Things are beginning to come together now.
And further: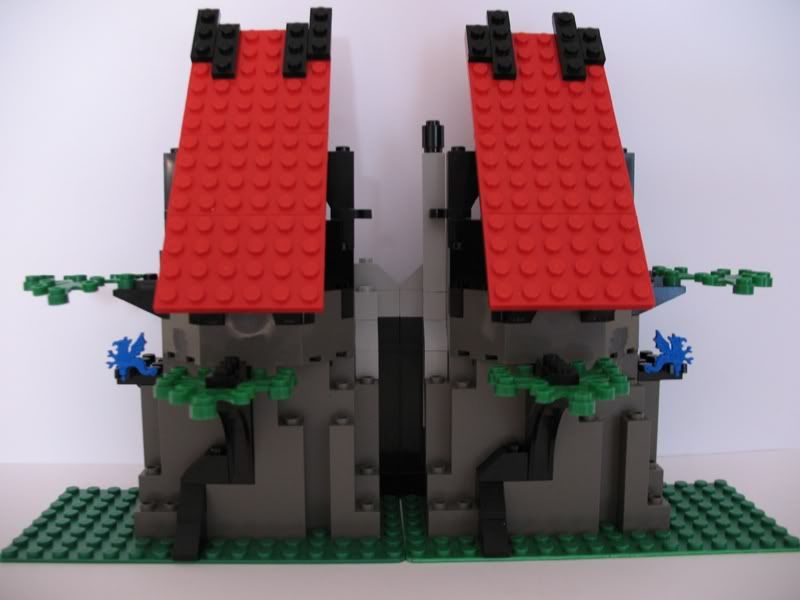 +Almost there!
Done:
Front: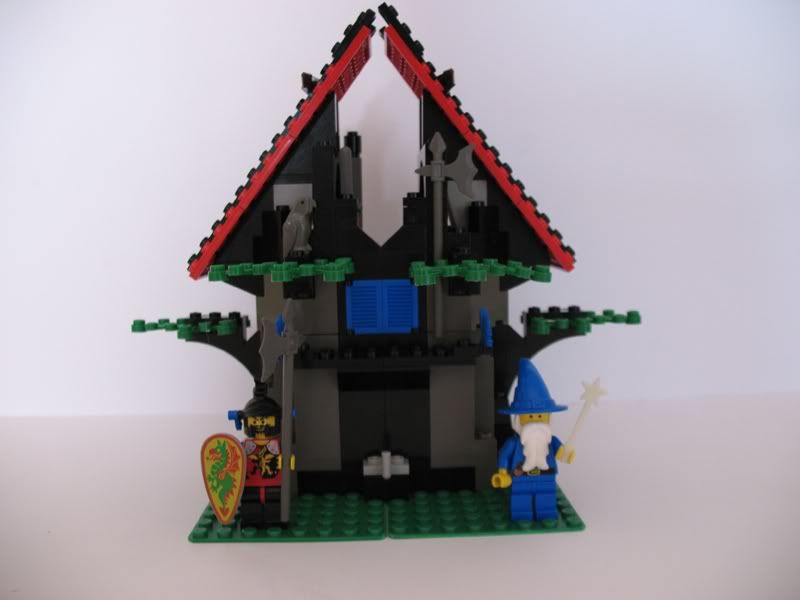 +Built to perfection.
+The little gray latch piece is used to hold the house together. While this isn't required for display purposes as the house stays flush on its own, it is great for transportation.

Back: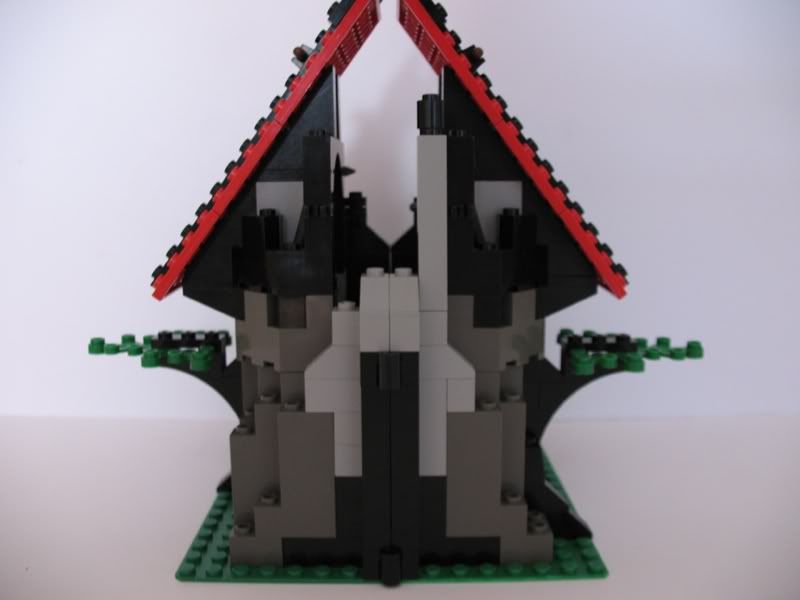 +The back of the house is quite plain but has a chimney for extra detail. This chimney connects with the interior's stove.
Left side: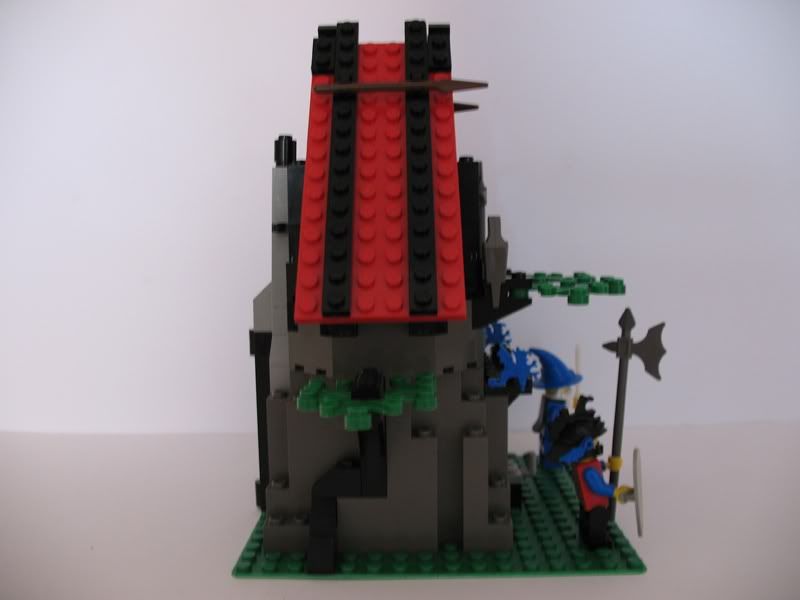 Nicely furnished with a tree and foliage.
Right side: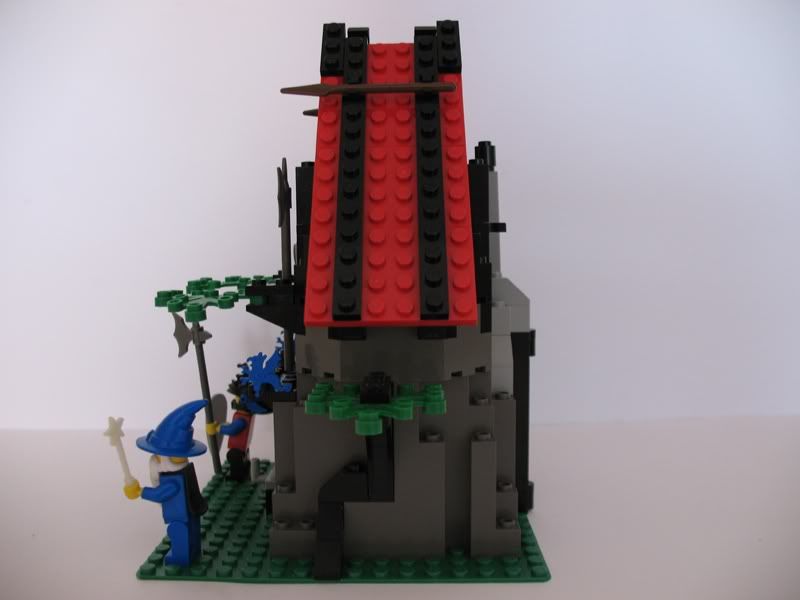 +Identical to the left side.
Interior overview:
+Surprisingly roomy for a small house. Contains a chest behind the ladder, a gray table created from a 6x2 LEGO block, two clear goblets, a magic scroll, a piece built lighting source, a black pot being heated on top of a stove, and a sword in case of an unexpected ambush.
Interior closeups: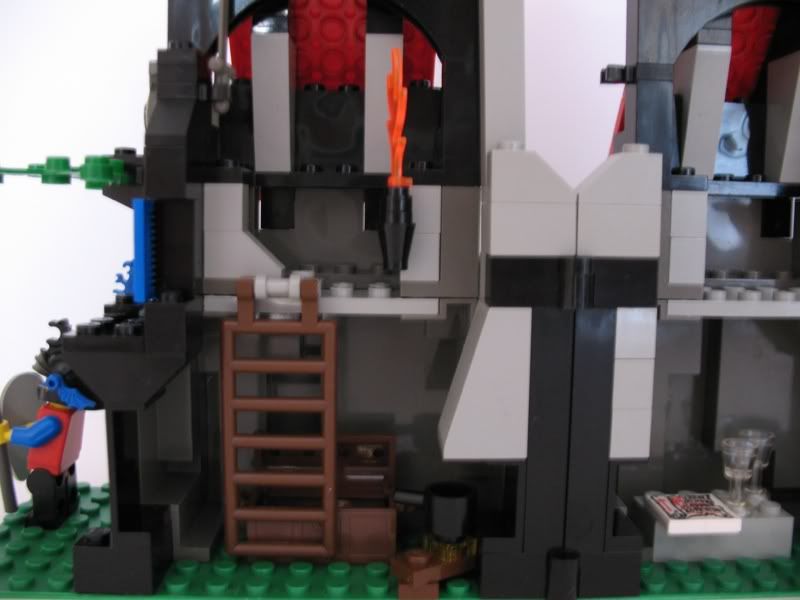 +The Dragon Knight standing guard.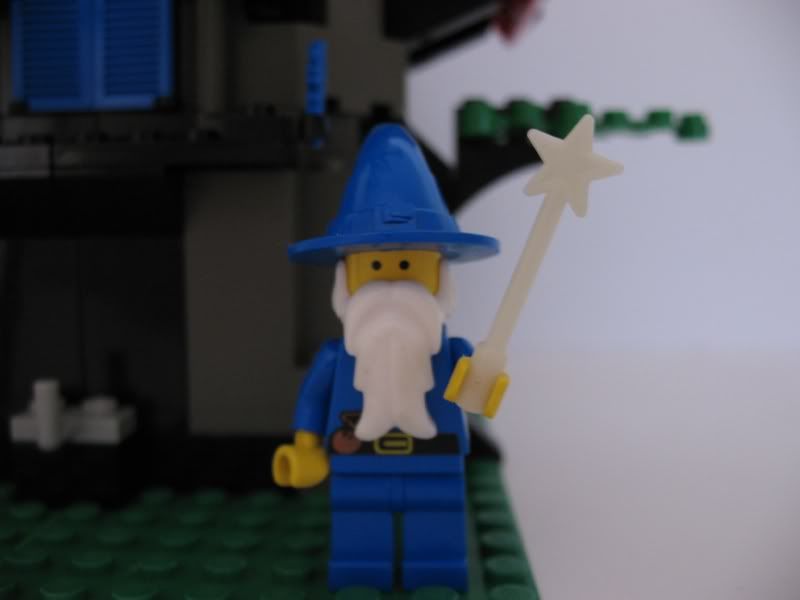 +Majisto ready to cast a devious conjure spell.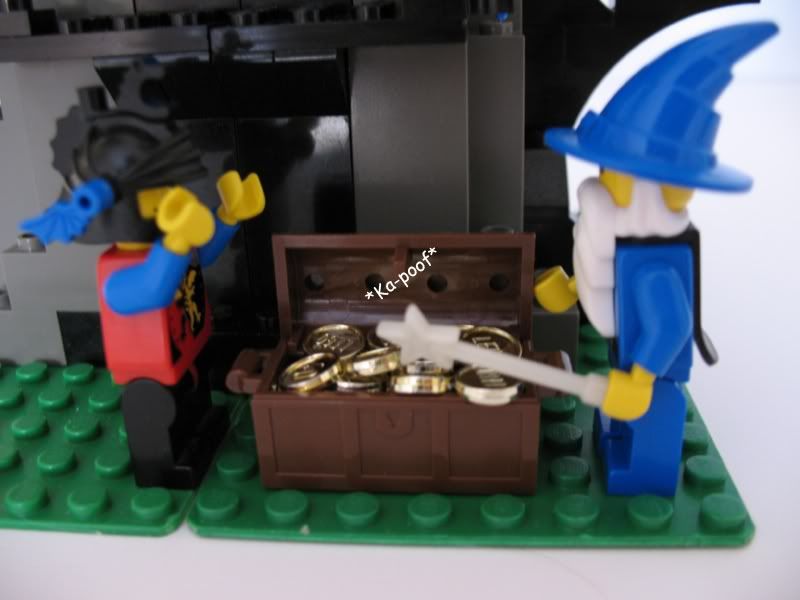 +It pays to be a wizard...
Scoring
:
Minifigs: 7/10 - Only two minifigs and a bird. For $26 I expect more.
Design: 10/10 - A fully functional house that contains plenty of space.
Playability: 9.5/10 - Since this set does not have a battle occurring, much can be left up the the owner. The minifigs and house have so many possibilities.
Piece count: 8.5/10 - 183 pieces and only two minifigs are nothing spectacular, but the pieces that are included are worthwhile due to their usefulness.
Total
: 35/40 - A great set. I recommend this to anyone looking for an extra house for their display.
Edited by KimT, 10 October 2008 - 08:27 PM.
indexed