The first time I saw pictures from the new Lego pirate line I didn't like it pretty much...
Well, now I've seen more detailed views and I can say they're not so bad and some of the sets quite interesting! Here, in Spain we'll have to wait until march or april but I think I'll buy a couple of it.

Anyway what I can understand about these new sets are the "pirate" maps... They're from Indiana Jones and the Last Crusade! They represent the road from the city with no name until the secret canyon where lies the grail, there's not even a bit of sea!
I mean, TLC have allways released new map designs for its new lines (Adventurers or even Agents) and now, for the new pirates, where a map is such an essential element they give us the IJ map again that, in my opinion doesn't work at all.

What do you think?
Thanks for voting in my first poll!

The old -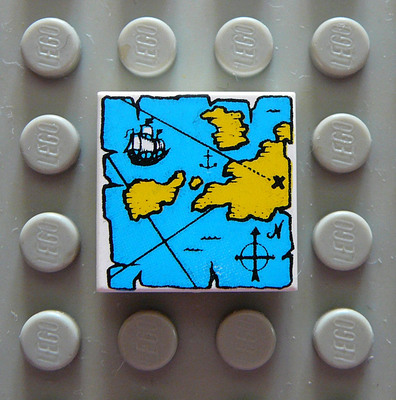 And the new -