When I started this project I swore to myself that I wasn't going to do another WIP topic. I didn't want to leave this one open to criticism, mostly because this is still a grand experiment. I also wanted to surprise and astonish my detractors so I sought to finisher her in secret. At this point, many months later, the end is still not in sight. There is still so much to do and so much to figure out; I struggle to keep my enthusiasm. This has become, not just an expensive and time consuming hobby, but a lonely one at that.
As depressed as I am over this project and the course of my hobby, I feel it would be a tremendous waste to not show what I have for it all. I may or may not ever finish, but what I've done so far has been quite an investment. For what she is, here is the (perpetually?) incomplete, HMS Ram Cat.
She is a 10 gun cutter of the Jamaica variety popular in the later portion of the 18
th
and into the early 19th centuries. Vessels of this type were often one-off builds, made to order and constructed on temporary timber stocks right on the beach from local sources. They were the hot rods of their day, initially designed to out run pirates. Those same pirates as well as smugglers and national navies adopted them in time, more often than not as prizes. Something like Ram Cat here would likely have started out as a merchant or smuggler built to order. Sometime after putting to sea she'd change hands and ultimately wind up a prize of the royal navy. In need of ships to strengthen the fleet, they'd buy her in and commission her as a sloop. With a lieutenant in command, she could serve many functions either detached or in support of the fleet. Shallow draft vessels such as these are useful for in-shore work, patrolling for pirates and smugglers.
I've settled on the name "Ram Cat" inspired by the audio books I've been entertaining throughout the project. Dewy Lambdin's own, Alan "Ram Cat" Lawrey, is indeed her name sake. Why such an unconventional name? Why not? For those who it would entertain I'll offer the excuse of that desperate in-theater commission and an admiral with a sense of humor.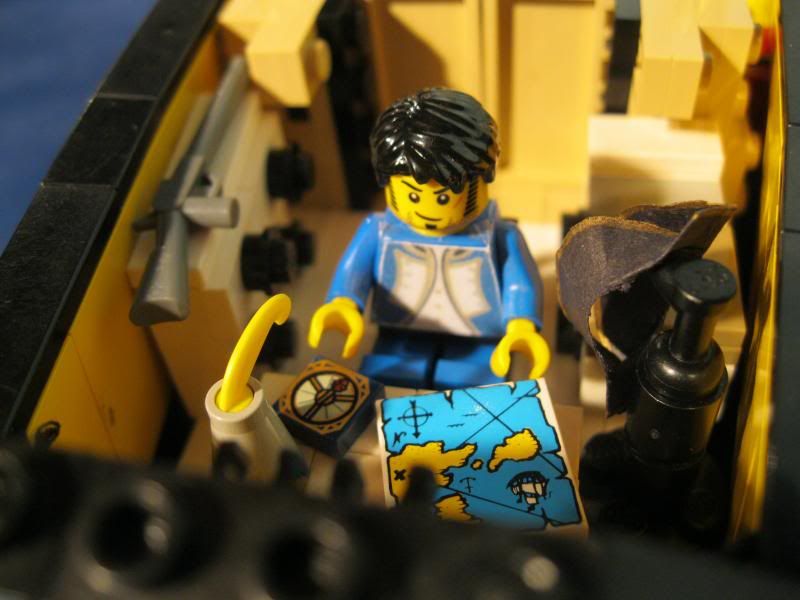 The goal of the project was to build on what I had previously developed while adapting to new concepts in order to further my original aspirations of designing most realistic and historically accurate model ships. It has been a long journey, from where I began to where I find myself now. If you're curious check out
my profile
for an overview of my development as a Lego ship builder.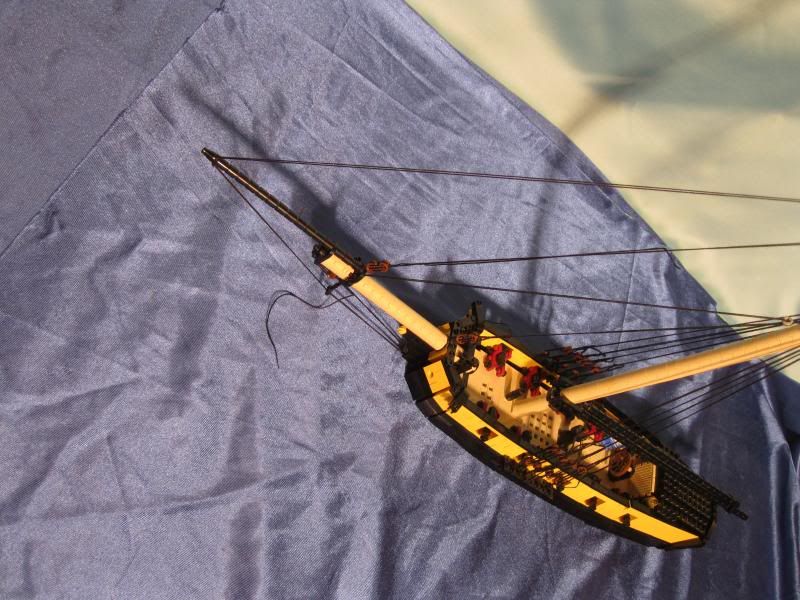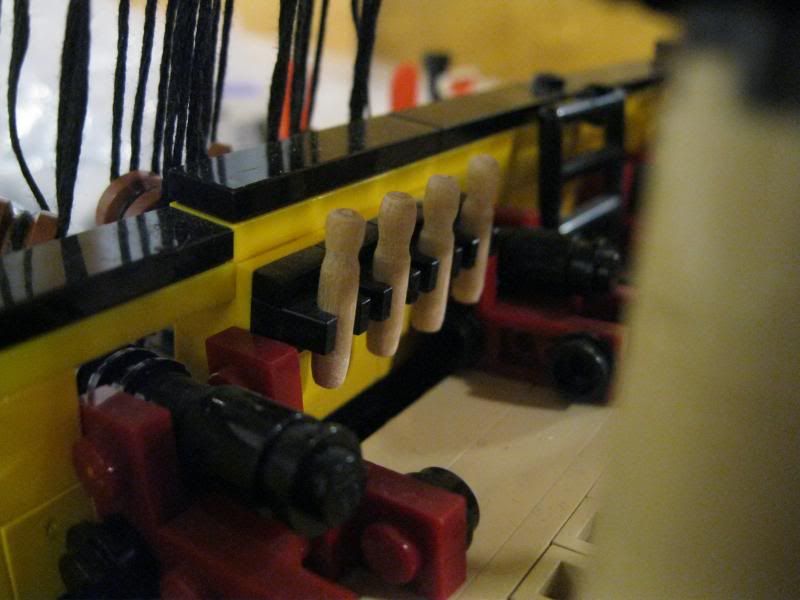 More Images of Ram Cat