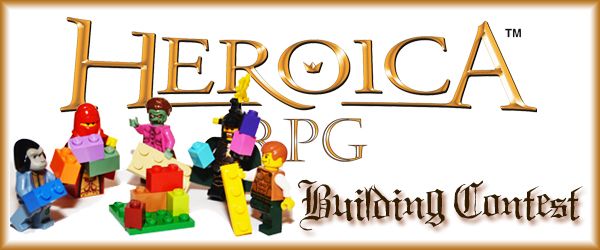 Thank you everyone for your many fantastic entries into this contest! I am very happy to see so many people eager to contribute to the vast world of Heroica. All in all, 27 entries were submitted for this contest. Now, it is time for the voting to commence to pick our winners!
The Voting Thread
Voting is very simple, just select your
two favourite creations
from the entry thread and list them both in a post in this topic with the name of the creation and the builder. Nice and easy! Please do not make any comments on the entries in this thread; you are welcome to do that in the discussion thread.
An example vote:
Lord Dragonator's Glorious Mansion of Doom by Dragonator;
The Imperial Palace of Shadows by Shadows.
Please make sure you look through all of the entries before voting. You can click on the image in this thread to see the full entry in the entries thread. Do read through all of the descriptions as entrants have put in lots of effort to make their creations fit into the Heroica world. Voting is to focus on the creativity, ingenuity and compatibility of entries with the Heroica world.
The full entry thread can be viewed here.
Voting Rules
Please post your votes in this thread. Voting ends 7 days from the time of this topic being posted.

Voting is open to all members who joined prior to 8th August 2013.

Each member may only vote once.

To vote, select your two favourite entries and list them in a post with the title and creator of the entry.

Entrants are not allowed to vote for themselves and may attempt to convince/use others to vote for them.

In the event of a tie, the winning entry will be chosen by a special expert judging panel.
Prizes
We have some great prizes on offer, kindly donated by
The Lego Group
.
1st Place: Your choice of one of the two prizes listed below!
2nd place: The remaining prize not chosen by the 1st place winner!
Prize:

70404 King's Castle
Prize: 79008 Pirate Ship Ambush
Eligible Entries for Voting
Ambush on Castle Fortaan
by mandrakesarecool2
Attack upon Kezinbricks keep
by Kez
Shrine of the Blessed
by Etzel
Attacking the Lion Lord Outpost...
by Balthazar
Orc Tombs
by Zepher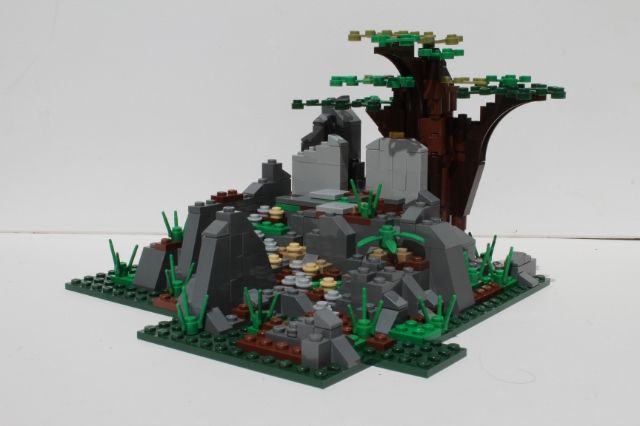 The Ruins of Fortaan
by Wedge09
Burning House
by Rumble Strike
Peep's Sheep 'n' Livestock Co
by Tazmaniac
The call of adventure
by Harton
Defending the Tower of Bellasur
by Hench
Eubric Freeport
by Emma
Dastan Empire Dragon Tomb
by Kumpelkante
Fortaan Abyss
by MstrOfPppts
Dwarven Flying Ship
by mkjosha
Derlin's Home
by Legonardo
Ragarr's Tower
by insomniaart
Guarded Inn
by Chromeknight
Agleon Erigeon, The Paladin Order Quarters.
by Niku
The Swamp Witch (With "Flick-Fire" Guardian Swamp Toad!)
by Ragnar_Deerslayer
Arckhasan siege
by Mikisajlo
"Say Hello To My Little Friend!"
by ShaydDeGrai
The Stone Hammer, Strivvian Blacksmith.
by Scubacarrot
The Magic Fountain of Waldurk Forest
by vecchiasignoraceppo
The old outpost
by Jippon
Etheric Windmill, Xu Peninsular
by Cara
Temple of Ennoc
by Fianat
Dock
by Evillemur