I have made one final comic for this occasion.
Truce. On the ruins of a bar, a redcoat and a bluecoat are singing a song whilst enjoying a free drink...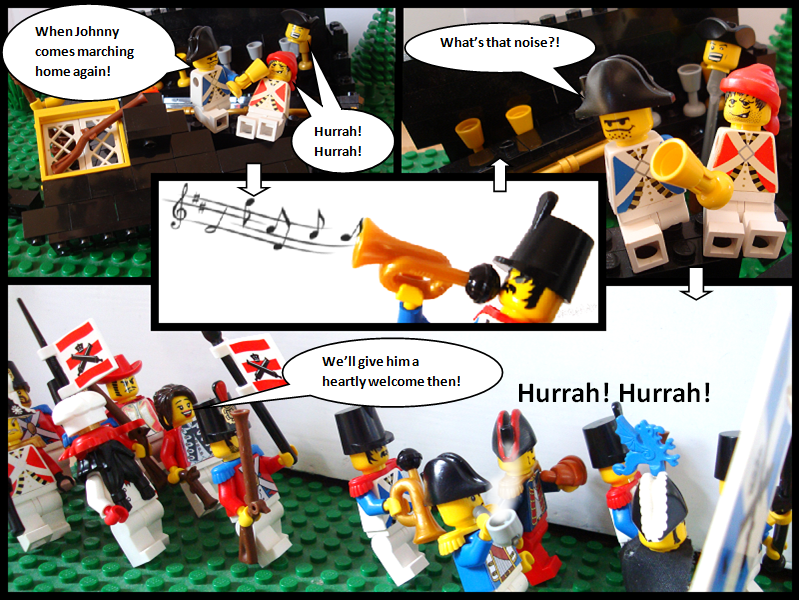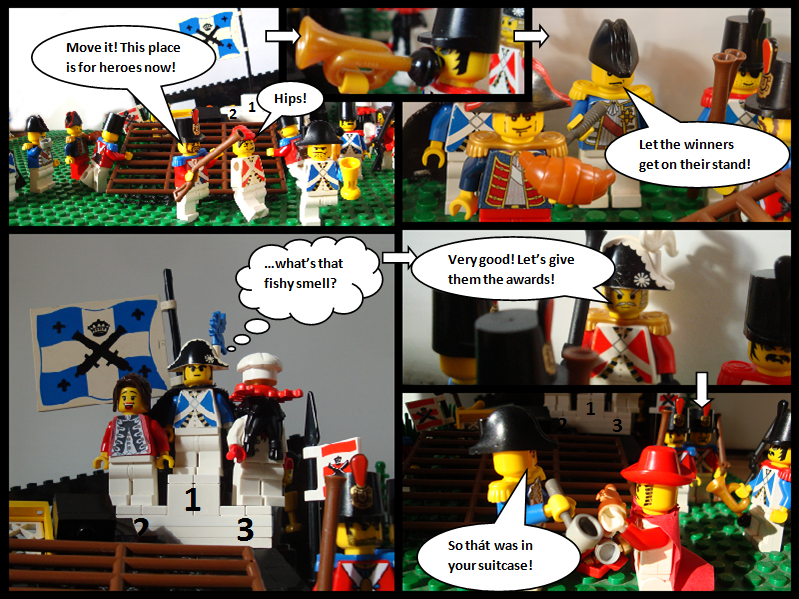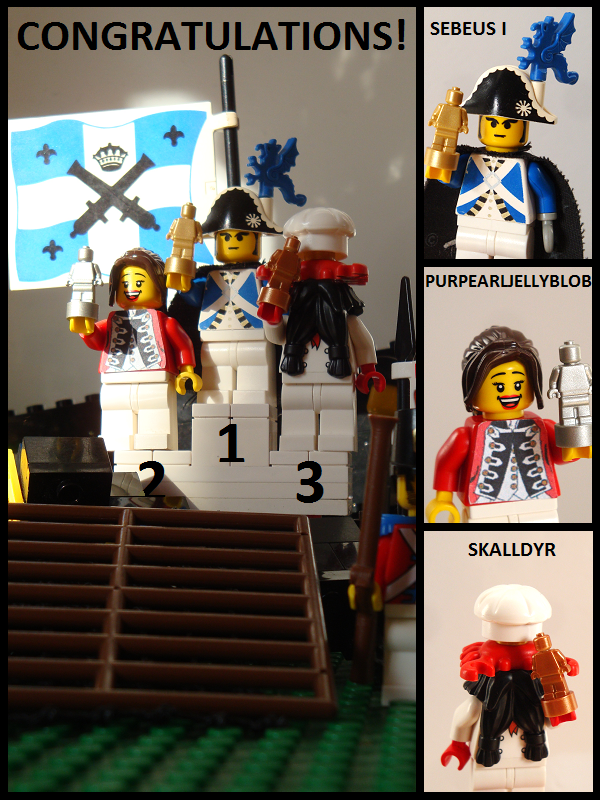 6276 Eldorado Fortress will go to Sebeus I for his entry
Once and for All
6243 Brickbeard's Bounty will go to Purpearljellyblob for her entry
Happily Ever After
6280 Armada Flagshipwill go to Skalldyr for his entry
Everyone in his Own Way
Shared 4th: MstrOfPppts (Entry:
Jackie the Legend
) & Brig. Brick (Entry:
Story of Two Coats
)
6th: Blackar (Entry:
Redcoat Marioworld
)
(the exact prizes are yet to be determined)
SPECIAL PRIZES
The Shipyardigans have decided together on the following prizes:
The prize for the funniest comic will go to Grimmbeard for his entry
How to make a Redcoat Pie
The prize for the most cruel comic will go to Purpearljellyblob for her entry
The Enemy of my Enemy is my Friend
The prize for the worst humiliation will go to ZCerberus for his entry
The Sacrifice
The prize for the biggest mass killing will go to Blackar for killing 16(!) enemies in one image in his entry
Matrix Reloaded
The editor award goes to Hjmediastudios for his entry
A Gentleman, a Lady, and a Worthless Piece of Redcoat Trash
The spectator award will go to MstrOfPppts for his elaborate comments on almost every entry.
(the exact prizes are yet to be determinded)
Another small award...
We have another small award (a tag) which will be given to everyone who made at least 2 official entries, or did something else noteworthy for either cause:
For the Redcoats:

For the Bluecoats:

Congratulations to you all!
Now, please hold your fire again and clean your cannons for the next Tournament of Retribution which will inevitibly start somewhere in the future!
Greetings,
Admiral Croissant
Edited by Capt. Stabbin, 06 April 2013 - 04:24 PM.
Blogged!