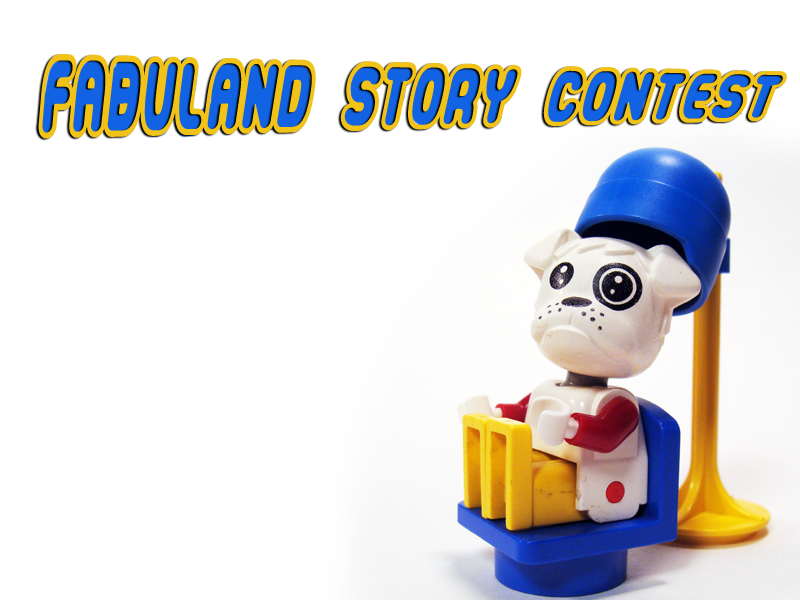 Celebrate FABULAND Month by creating an original story with your own FABULAND character!
The Idea
Will your story be about where your character comes from? Were they part of a brave adventure? Did they do something funny that gave them notoriety in the world of Fabuland? Write us an original story and tell it in LEGO form in our Brick Flicks & Comics Forum.
The Rules
Entries must be posted by midnight UTC, March 31st, 2013.

One entry per member.

Entries should be new (never posted anywhere previously) and be FABULAND-themed: no crossover or licensed entries in this contest.

All entries are to include only real LEGO elements. No clone brands, 3rd party parts, or digital entries allowed.

Decals will be allowed if you've made them yourself, but no cutting, sculpting or modifying parts.

Entries are to be placed in their own entry topic in the Brick Flicks & Comics forum. The title of the topic should begin with "FABULAND Story: " and then give the name of the entry.

Your entry can be either a comic or a Brick Flick.

The entry post (first post in your entry topic) may be edited at any time up to the end of the contest, so feel free to make improvements if you wish.

Please include a banner or still to represent your story in the voting thread. All stories and films will be linked to in the voting thread.

We reserve the right to disqualify any entry that does not follow these rules.
Story Contest Entries
1st place
3714 Oscar Orangutan
2nd place
3704 Marjorie Mouse
3rd place
3604 Marc Monkey