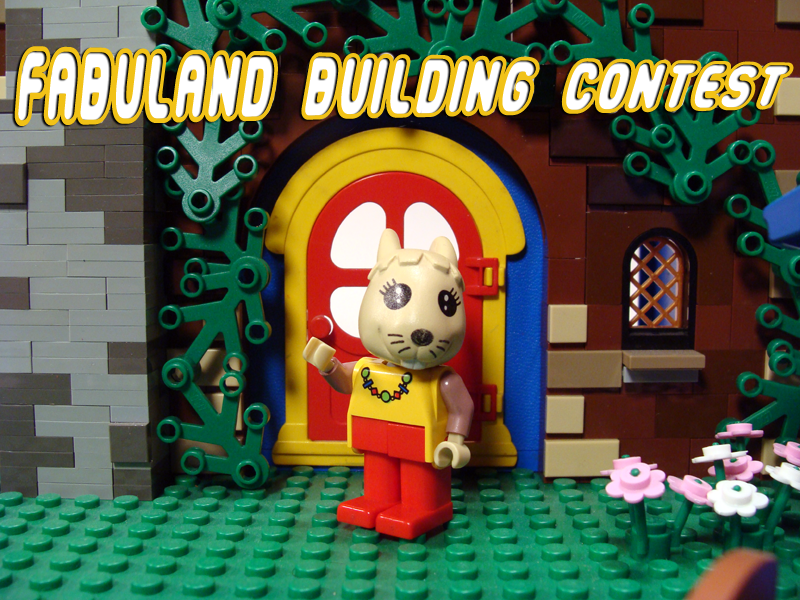 Celebrate FABULAND Month by creating an original building using FABULAND parts and characters!
The Idea
What does FABULAND need? A new Hospital? A Lumber Yard? Maybe there's a new resident in town and they have a beautiful new house or cottage! Add any building that would enhance the world of FABULAND as we know it.
The Rules
Entries must be posted by midnight UTC, March 31st, 2013.

One entry per member.

Entries should be new (never posted anywhere previously) and be FABULAND-themed: no crossover or licensed entries in this contest.

All entries are to include only real LEGO elements. No clone brands, 3rd party parts, or digital entries allowed.

Decals will be allowed if you've made them yourself, but no cutting, sculpting or modifying parts.

Entries are to be placed in their own entry topic in the Special Themes forum. The title of the topic should begin with "FABULAND Building: " and then give the name of the entry.

The entry post (first post in your entry topic) may be edited at any time up to the end of the contest, so feel free to make improvements if you wish.

Entries are to consist of no more than 5 posted pictures of 800x600 or smaller resolution but may also include a link to a folder of additional images of any size.

Please make your first picture the picture you would like used in the entry thread and leave a clear link, not a Flickr slideshow, please.

No photoshopping backgrounds or packaging.

We reserve the right to disqualify any entry that does not follow these rules.
Building Contest Entries
Prize Pool
1st place
134 Service Station
2nd place
132 Cottage
3rd place
3631 Orchestra