Many years ago I found myself stranded on a desert island with this lil blue coat bastard. The two of us were apparently the only survivors from either of our ships, which had been exchanging broadsides the night before, until a terrible storm hit and swallowed up both vessels. For a while we got on alright, surviving on these little orange fruits he'd cut from the tree with his cutlass.


I never much cared for the sod, didn't even learn his name, but so long as he kept the oranges coming he was useful. So there we sat enjoying the shade and eating fruit, just waiting for death, or rescue. We must have been there for months.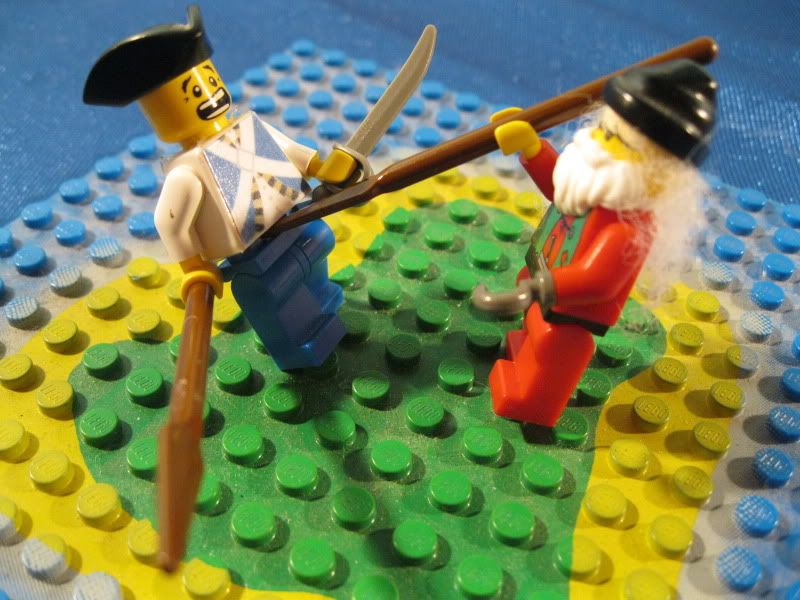 Then one day, after the fruit ran out, I fell asleep in the shade. When I woke up my face was burning from the sun beaming down on me. The idiot had whittled our only shade tree down into a pair of spears, for fishing! Well as soon as he handed me mine, I took it and thrust into his belly. When I tried to pull it back out, it was pretty well stuck and that gave me an idea.


I lashed the two spears together and fashioned a sail so I could use his body as raft. I must have sailed that blue corpse a thousand miles, all the way sea critters picking and nibbling at him. Just when all seemed lost and my raft sinking for lack of any flesh left on it, I spotted a ship and did my best to intercept her.


She turned out to be a bluecoat ship. Well they didn't take any notice of me, so I sailed on up astern and climbed aboard through the cabin.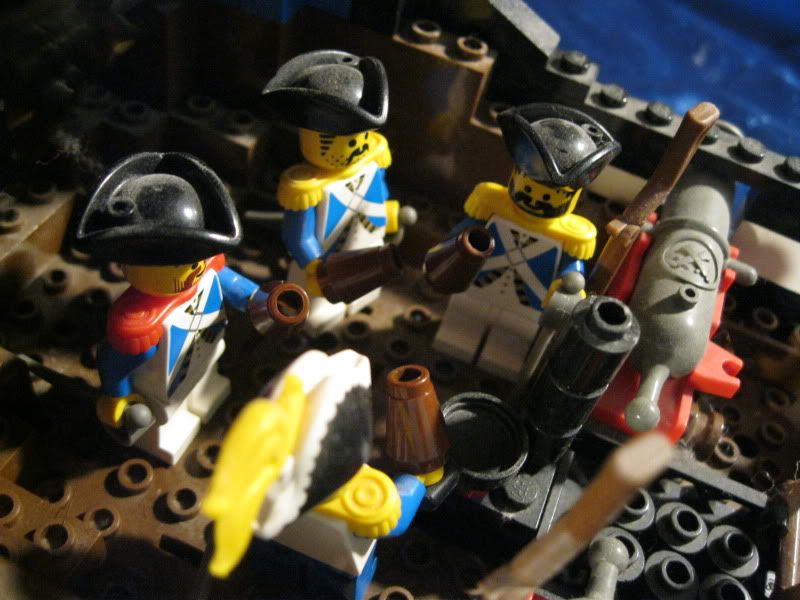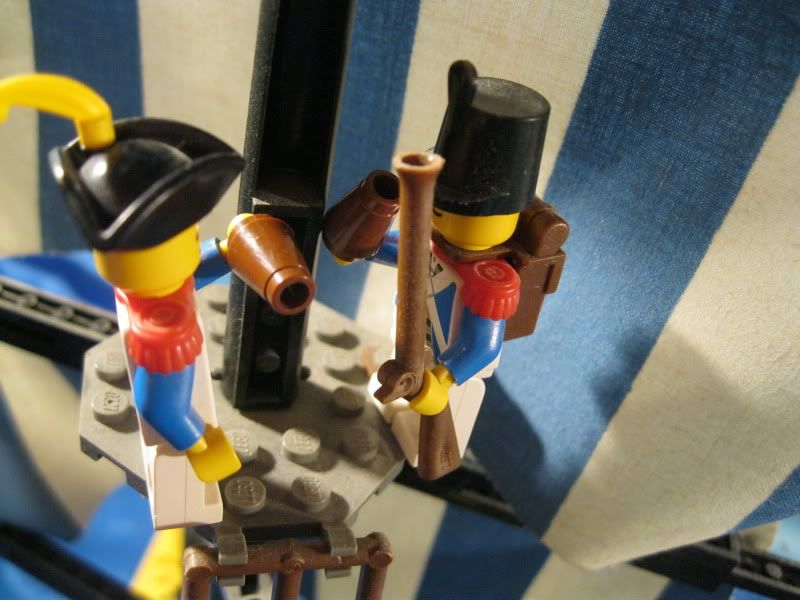 Still none of the buggers noticed me when I got on board. They were too distracted munching on some terrible pastries and waxing on about nonsense. Not one of em could be bothered to put own their precious tarts, even while I was slaughtering em one at a time. In the end I took the ship for myself.


Ever since I've been making my fortune, pirating and killing blue coats, leaving a red wake behind me where ever I sail.