This project started when my nephew dropped my Police Headquarters trying to move it from the shelf to the desk, smashing it into its component parts. The timing was good, though, because I was getting a little bored of that configuration and wanted to get my feet wet in building something myself, but was a little reluctant to tear down the set. But, because almost everything in this MOC came from the Police Headquarters set and it's a fairly utilitarian design, rather plain in comparison to both the official modulars and the MOCs I've seen here and elsewhere on the web. Also the change from facade to complete-with-four-walls building stretched the pieces pretty thin, so my result is more precinct house than headquarters.
Here's the front view: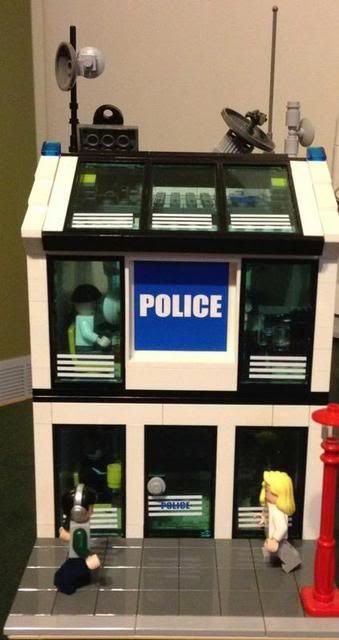 As I said, it's a bit on the plain side for a modular. But, I guess it looks a bit like your average glass-fronted building.
Side view: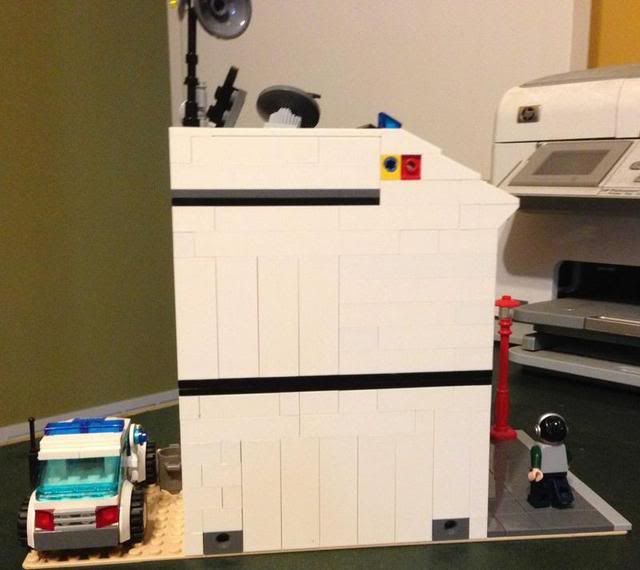 Rear view: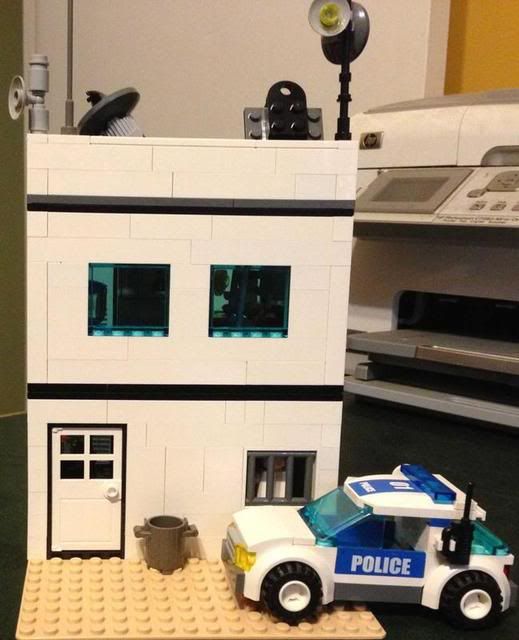 Since I have no street, the cruiser has to park in the alley.
Interior, first floor: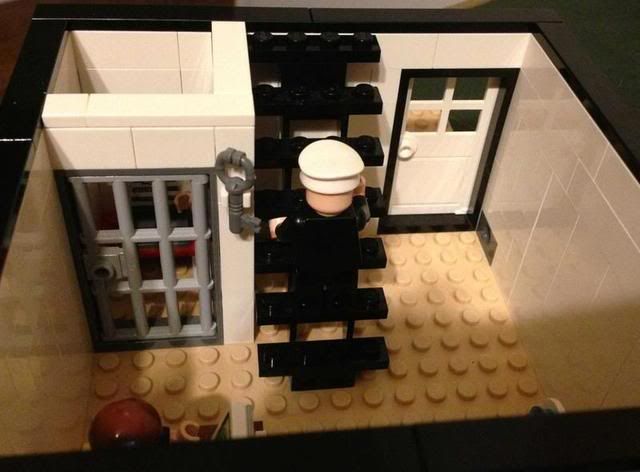 After an earlier iteration, I added stairs to the second story. It left me with a much-smaller holding cell, but it really did improve the build.
Interior, first floor: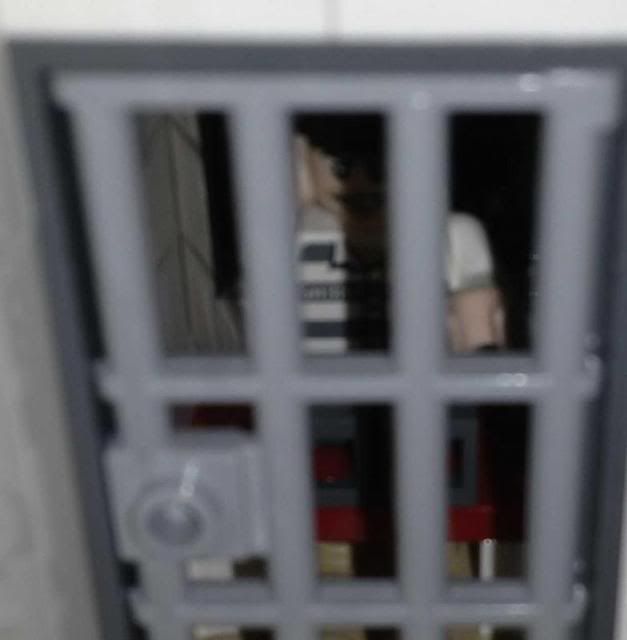 He barely has any room in there.
Interior, first floor: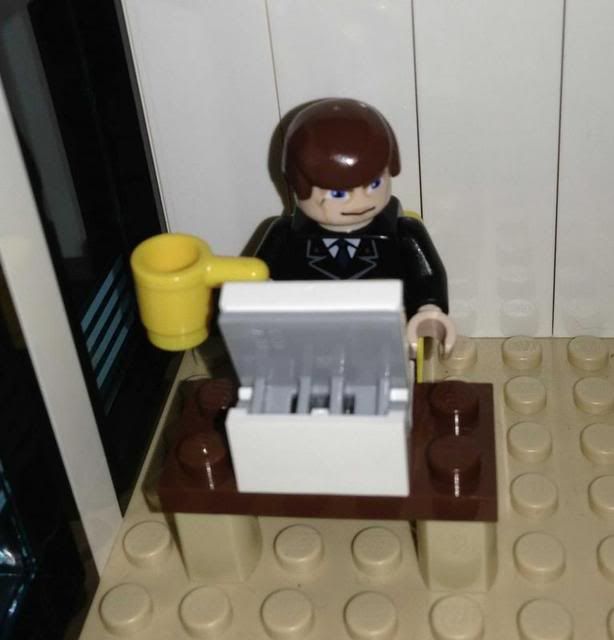 He may not be the Chief of Police of Malibu, but the desk sergeant will bean you with his coffee mug.
Interior, second floor: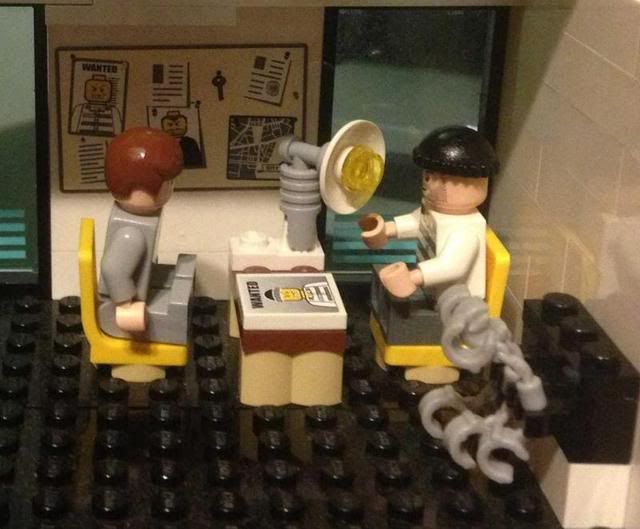 A detective perp sweats a suspect, who is foolishly talking to the detective without his attorney present.
Roof access:
Roof: here's the trap door closed.
Roof:
This is where I finally got a little greebly.
Roof: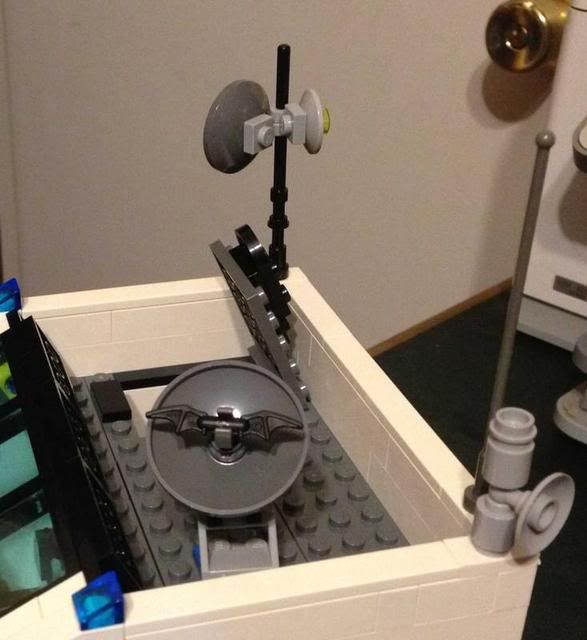 I think it's clear that I'm looking forward to the upcoming Commissioner Gordon minifig.
Disassembled into its component modules: