V-LV-53A
Thanks to the ongoing Shell Lego promotion in my country, I managed to snag a few of the Shell Lego polybags. However being more of a City/Town AFOL collector, I decided to modify the vehicles with some extra parts so that it is still 4 stud wide but able to fit a minifigure. The driver must be able to enter through the doors and drive the vehicle with a steering wheel. I use the compact spring pulled motor as the baseplate and work up from there.
I used the 458 Italia, F40, 250 and the FXX. My personal favourite is the F40 since the white piece allows it to blend in with the classic town Shell sets.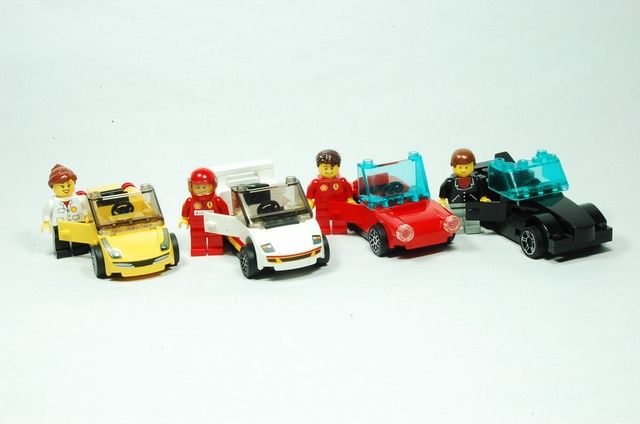 I did not stick the stickers since I the cars looks great without the stickers.
As I mentioned earlier, the F40 has the same livery as the old Shell Classic Town sets.