B-OV-40C
Hi all,
Update - Having seen many other entries since i posted my church, I've enjoyed reading the little back stories that most have written. I didn't actually consider this at the time i posted since i think my entry was the first to be submitted. Anyhow - time to rectify.
My church isn't really based on anything other than a Christmas card i received last year. It immediately struck me as a great looking building to add to my small Winter Village. So i can't really offer up photo's of the original (and sadly i disposed of the card.)
Well after last years superb entries i vowed i'd have a go this year - and i guess someone has to be first off the blocks. So here is my effort, it is in keeping with both scale and parts - i used a transparent sticker to make the plain glass into "stained" glass as this appears to be within the rules.
Err not much more to add - sorry the photo's are a bit naff, it's actually really hard to get the right lighting to take decent close ups..
I hope lots of others have fun building and sharing their creations as much as i did with mine.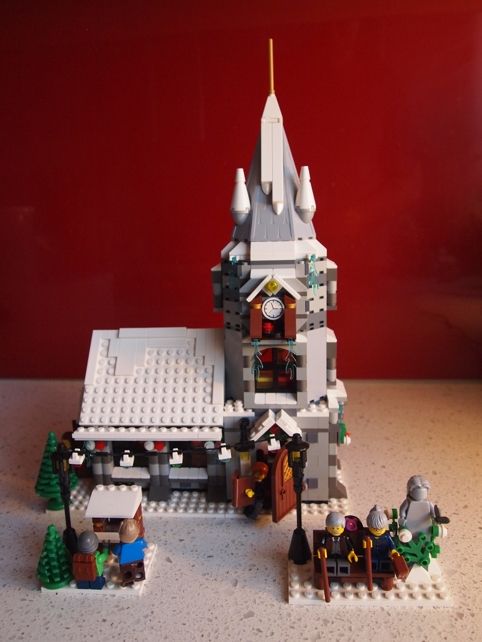 The overall picture shows Mr & Mrs Willoughby sat in the very same seat they first met at 50 years ago. They married shortly after in the church behind them. The Village Vicar, Kenneth Scott is, as always, reading the good book as he leaves to collect the X-mas cake from the Bakery around the corner. Meanwhile Sam Royce and his father David admire the Vicars modelling skills inside the new nativity scene.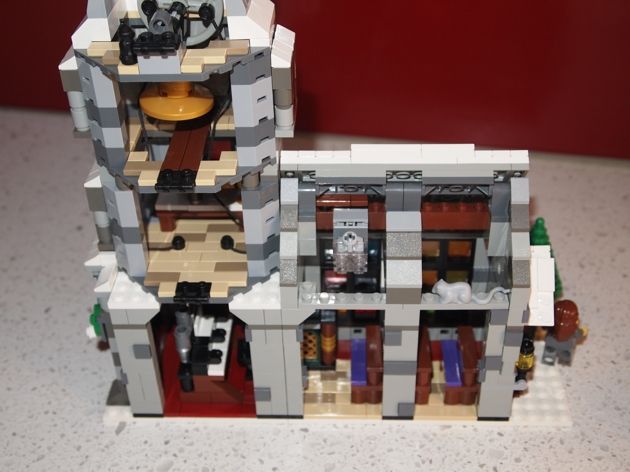 I particularly like the organ and the bell tower, trying to fit so much into such a small scale building was kinda hard though. Oh yes there is a light brick there which lights the windows quite beautifully.
Things you can't quite see are: the table on level 1 which has a bottle and goblet upon it - pulling those bell ropes sure is thirsty work! Patricia Scott, the Vicars wife (and church organist) heading out the main double door side entry.
The vicar leading the congregation in a rousing choral extravaganza!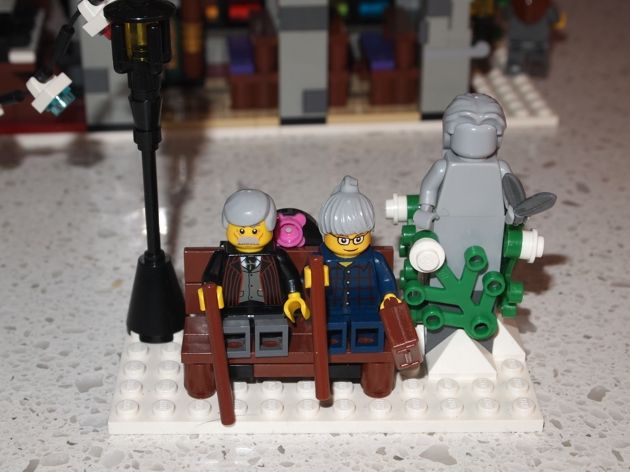 Ahhhh... The Willoughby's again, my favourite elderly couple.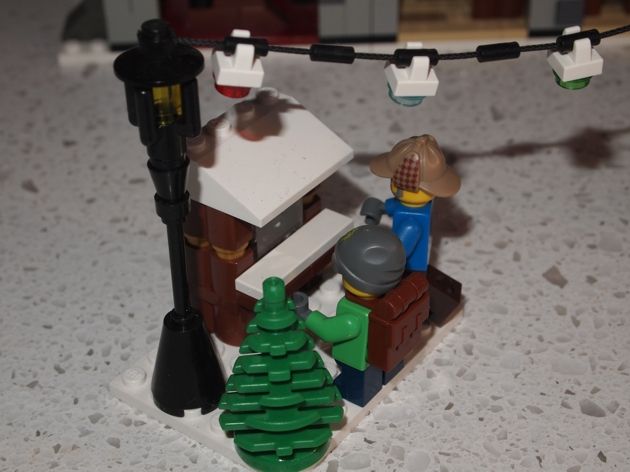 Finally the Nativity which does have a little 3 wise men sticker inside too... just impossible to photo though.
So there you have it - thanks for looking, and Merry Christmas to all.
Edited by stebai, 23 January 2013 - 11:55 PM.