I saw this on a link elsewhere (theregister.co.uk) and thought it would be quite interesting for those building steam locomotives but wanting the benefits of electric. Ahem
http://www.douglas-s...ec/swisselc.htm
Quote
A unique- and apparently lunatic- locomotive scheme was to generate steam by electric heating. This appears to make no sense; having gone to all the trouble and expense of electrifying a railway line, to use the power to run a steam engine with its less-than-impressive efficiency, rather than simple electric motors, seems demented.
It was not. There was (as usual) a good reason.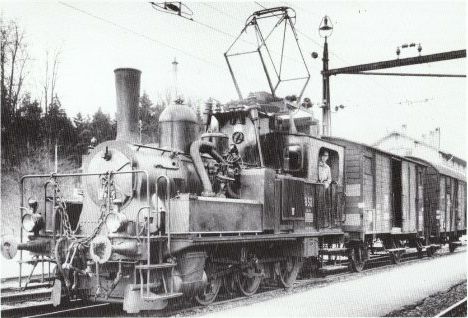 So who will be the first to add overheads to their nice old 0-6-0 locomotives; or indeed reinvigorate the 12V standard 7727 and 7730
Edited by roamingstudio, 12 November 2012 - 07:36 PM.