As part of Superheroes month, I'm introducing this
temporary topic.
Normally, this would go in the Culture & Multimedia section, and maybe it'll be shuffled there after the fact, but for now, let's all consider the best in comic covers, and maybe inspire some of the less comic literate members of the forum with the best in the industry.
For me, what is an iconic cover? The most obvious example is those covers that are burned into our memory, either through their power, or the reverberations they send through the comics world. Many of the great covers get homaged over and over again, cementing their status. It's very hard for new comics to be iconic, partly because it takes a generation to recognize that something's become "iconic", moving it beyond a classification of "very good."
The two biggest categories of iconic covers are "introductory" ones, which made such a splash because of characters introduced, and "event" covers, which portrayed milestone stories. I tend to like the latter more, but everyone has their own tastes

Introductory covers
The grand-daddy of them all, Action Comics 1, first appearance of Superman
(Here's an example of an homage to it)
One of my favorite covers, Giant Size X-Men 1, which introduced the all new, all different X-Men, which are still top sellers to this day, over 35 years later.
Fantastic Four 1 is among the most homaged covers ever, probably because it's still so fresh and fun.
The introduction of Spider-Man has become quite iconic too:
While DC didn't do so great at introducing iconic books in the 60's and 70's, they did a lot better in the 80's, like with the beautiful Justice League 1.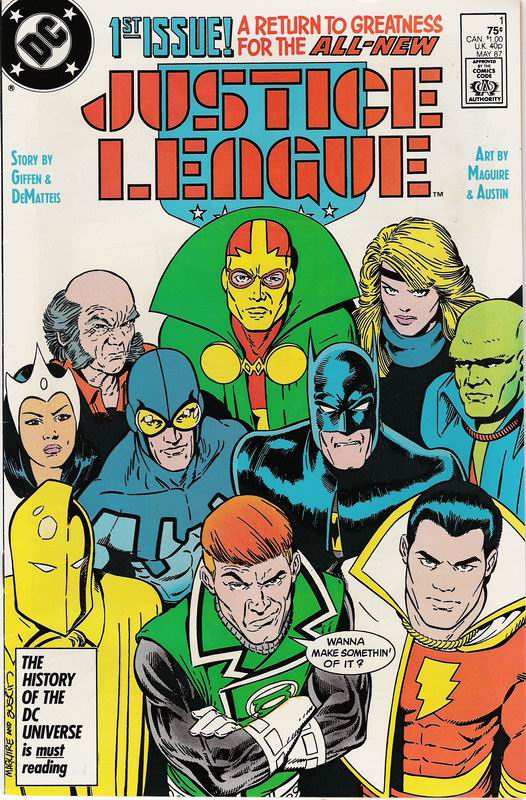 As well as re-introducing Batman with The Dark Knight Returns 1,
Event Covers
These are the covers which shook the comic-reading world. These are somewhat rarer, since it takes a great combination of story and art to pull it off.
A great cover on so many levels, and one of the weirdest superhero stories ever: Green Lantern 85:
Another heavily homaged comic, the introduction of the multiverse in Flash 123:
I'd actually say that Amazing Spider-man has had more iconic covers than most comics, partly because of how fresh it was, and how great the runs of John Romita Sr and Gil Kane was on that book (I love the original artist, Steve Ditko, but his covers were a little old fashioned). Here is the first time Spider-man quit:
One of the later additions to the cover pantheon, was this Hulk cover which pretty much cemented the career of a young up and coming artist named Todd McFarlane, who shortly after was moved to the very high-profile position drawing Amazing Spider-man (Hulk is a marketable character, but his comics tend to be not so high-profile, until the last 10 years or so).
Well, that's a start. What do you think are the iconic comic covers? Which do you think would look great in LEGO?
From this list, a clever MOC'er could do the Dark Knight Returns justice, and a heavy-hitting MOC'er could blow the rest of us out of the park with a Fantastic Four 1 cover.
Feel free to add your opinions and the covers which are iconic for you!