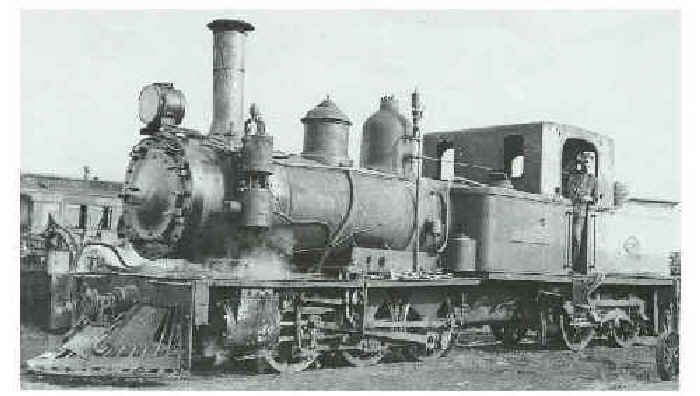 Just so you know what I talking about this is what a New Zealand Government Railways 'R' class single Fairlie looks like. Sorry about the quality of the photo, it's a little difficult to find nice clear 'this is an R class' type photos, but if I find something better I'll replace this photo. There was a version of the R class with longer side tanks as well and there was also another class of single Fairlie called the 'S' class. These had the long tanks, a larger cab and were a heavier loco than the R class. I may build one later, but I chose the R class first because being the more lightweight class it was found on lighter laid branchlines, some local council tramways and even working on the occasional timber tramway.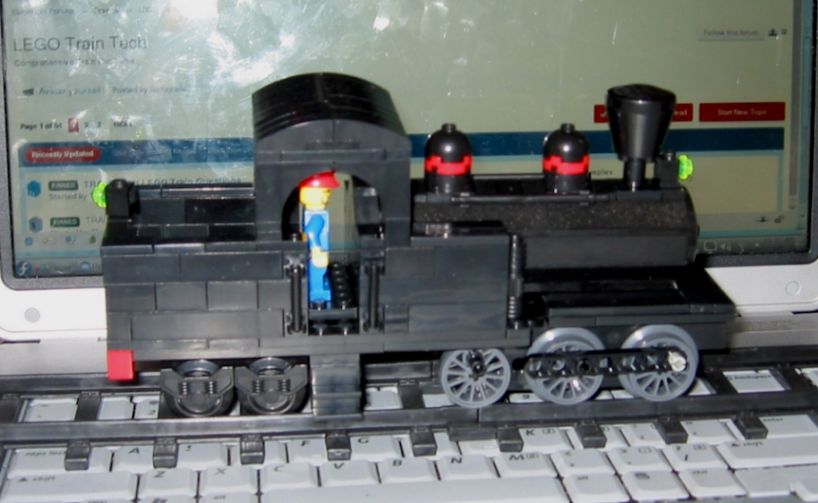 And this is my WIP R class Fairlie. Some of the parts in the picture are placeholders and will be replaced with the correct items when my Bricklink orders arrive. I have used a degree of foreshortening, but I may yet make the boiler a little longer as these locos always looked low and long as compared with later NZR loco classes.
It didn't take too long to build something that looked like an R class, the fun began when I found that it kept wanting to break in half. Part of the problem is that I'm short of 8 wide baseplates and once my Bricklink order arrives I should be able to replace the dreadful lashup of joined baseplates that are holding the loco together at the moment. I ended up being so absorbed with rebuilding the loco body so it was strong enough to handle and bump about that I stayed up far too late and ended up being bleary eyed this morning. Worth it though

After a bit of fiddling I was able to get my loco to go around a standard Lego curve. Yay for BBB blind drivers because that trailing driving wheel pair really does need to be flangeless. As I mentioned in another thread this loco is inspired by the MOT locos which is why I've stuck with using the same boiler building method. A nod in the direction of the source of my inspiration and all that.
Motorising is definitely on my 'to-do' list, but at the moment I'm not so sure how I will achieve that. I thought it best to try and build something that looks like an R class first and then figure out how to motorise it latter