Hi
i have got from a friend a huge Classic Space colection consisting out of ~15 sets mostly Futuron and Classic Space.
After sorting, washing for days and sorting again here is my very first attempt of a MOC "200", just containing the parts from the vintage sets.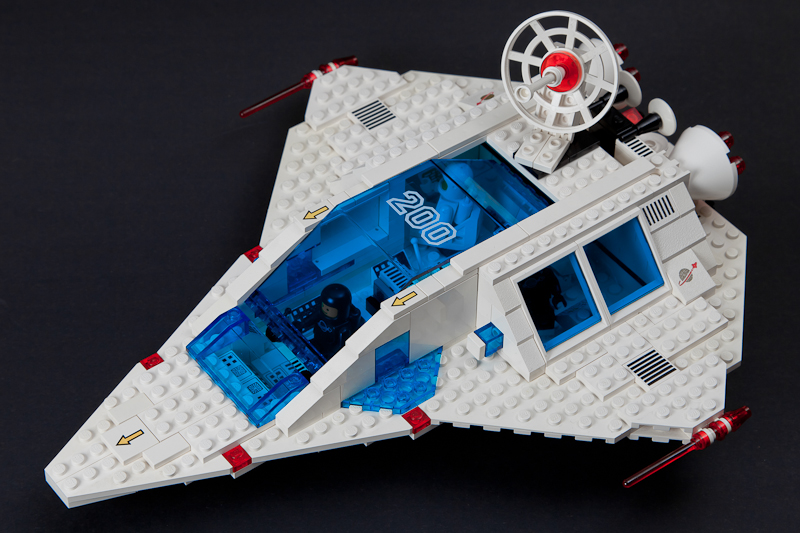 I tried to get the siluette of the ship as close as possible to the Classic Space logo, seen on any ship and any torso.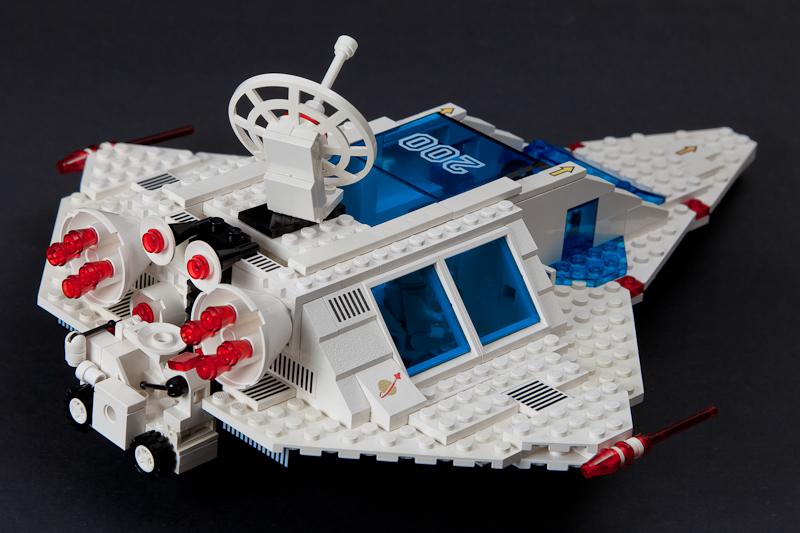 It should had some nice play features like opening the "roof", turn the radar or carrying a litte moon buggy.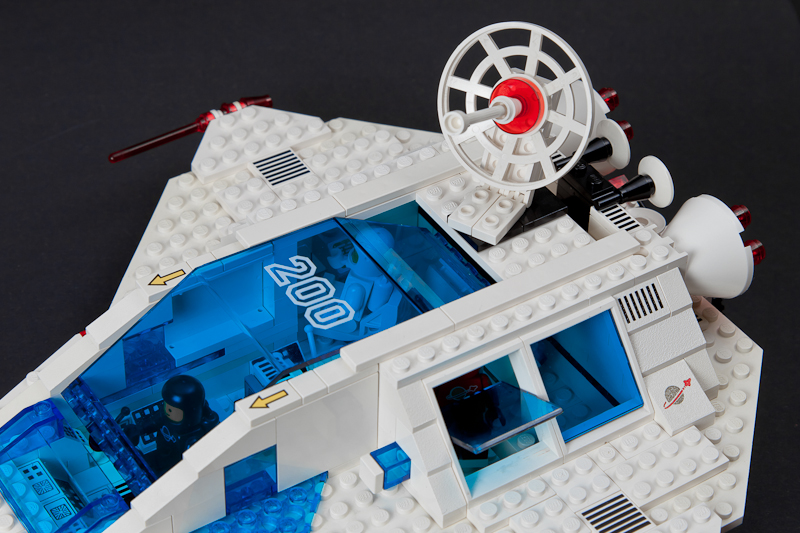 That is the closed "roof" where you can get an early overview of the interior.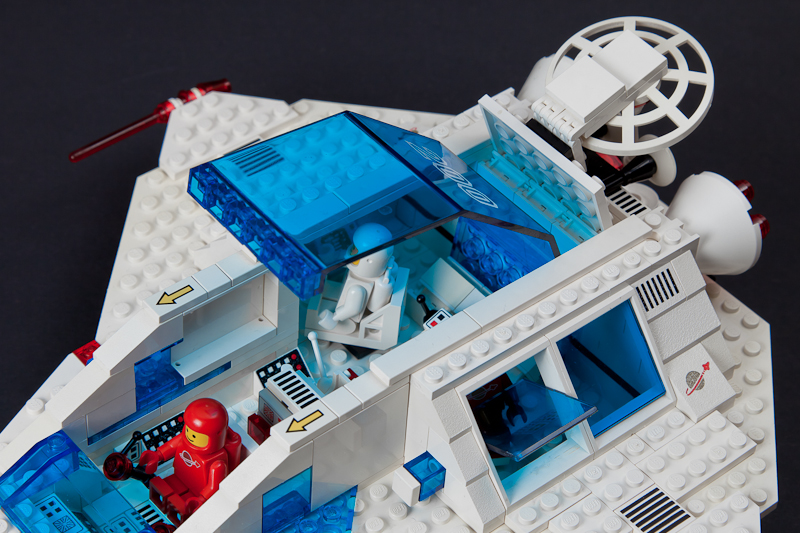 You had to flip both, the radar and the "roof" to access the interior.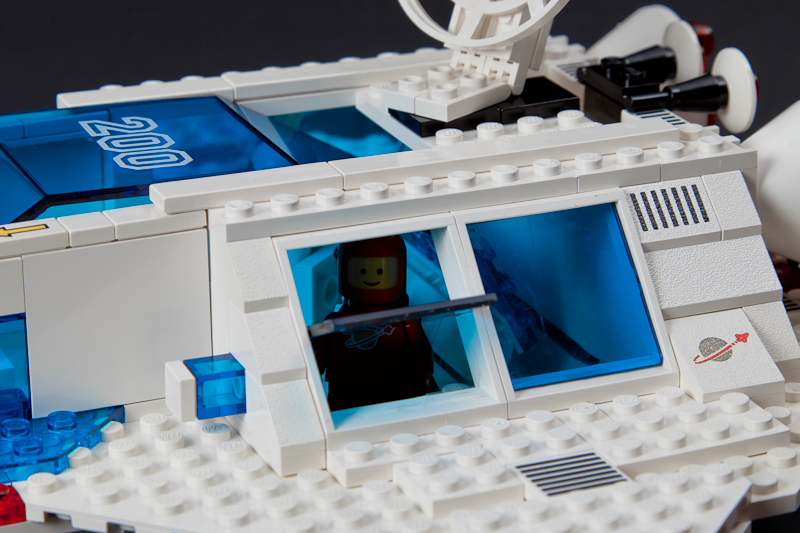 Of cause you can open the other windows if one of those lovely guys is still smelly from the 26 years on the attic ;)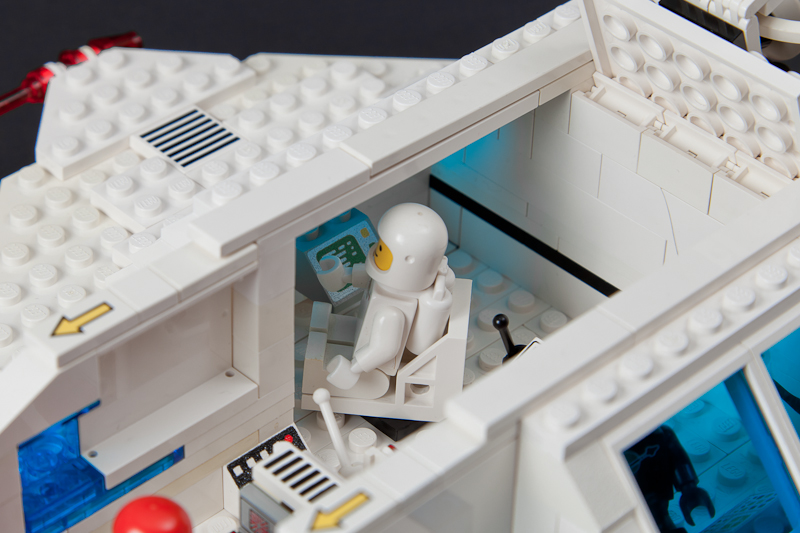 That is my commander, sitting on its computer console.
Did you noticed i love those printed computer parts? This pilot had a lot of button to press and a lot of levers to move before this ship is going where the commander commands it!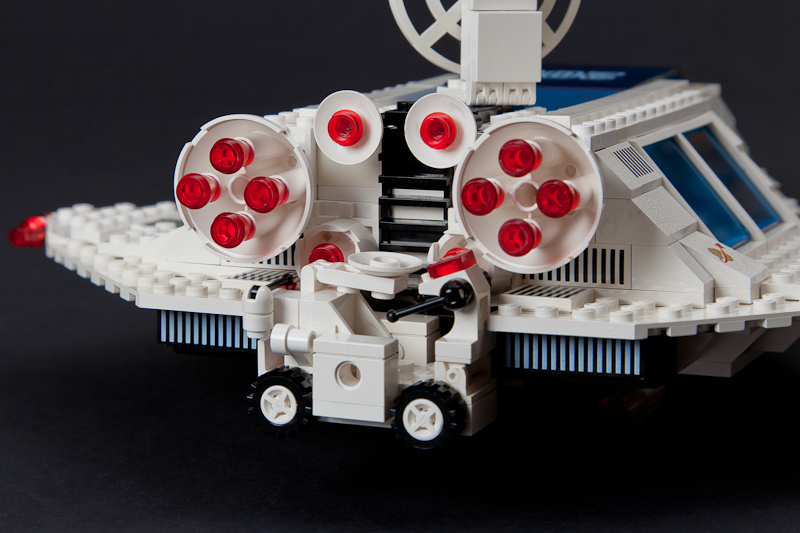 The back, engines and the attached buggy.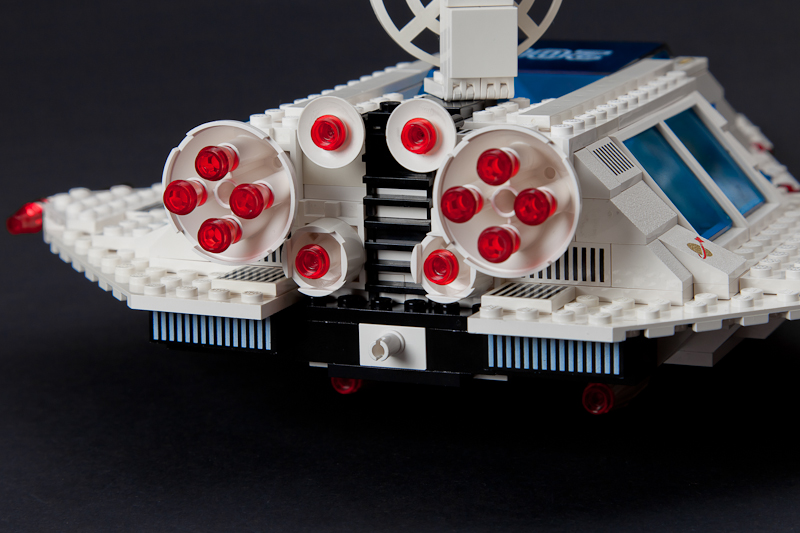 Every good thin´ is connected via a technic pin! (it rymes!)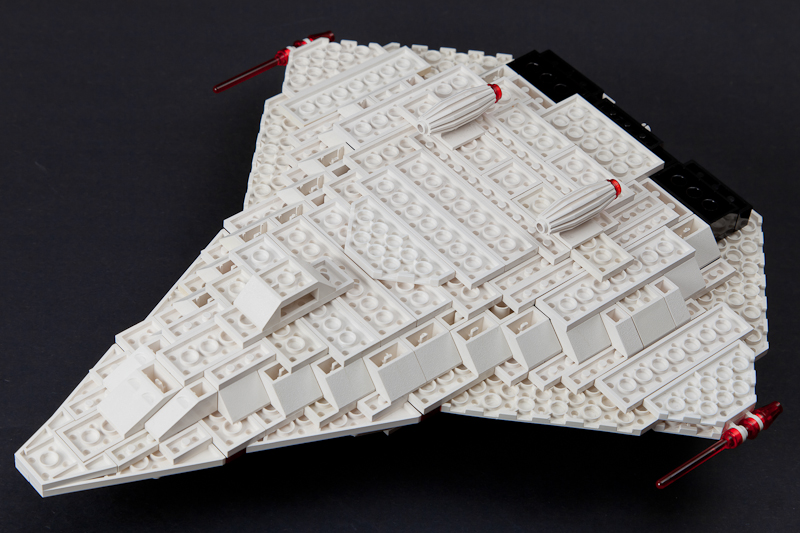 The underside. I was glad to have so many tilted pieces.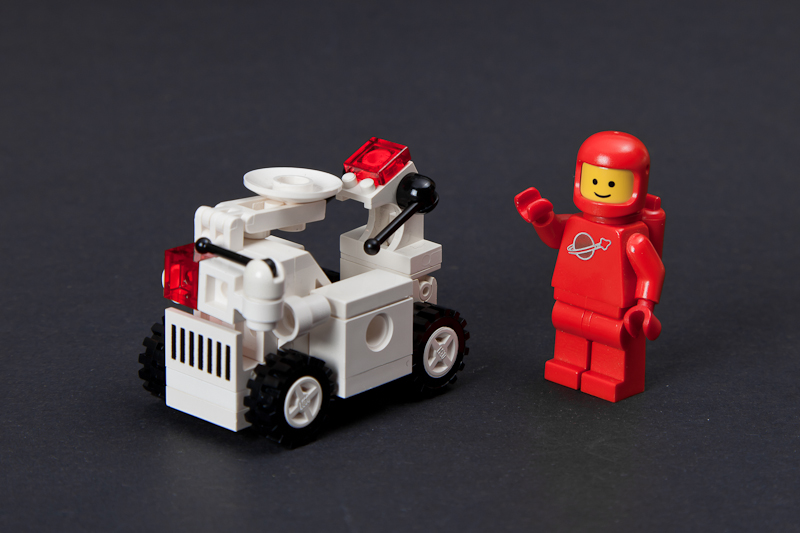 The driver and his folded buggy.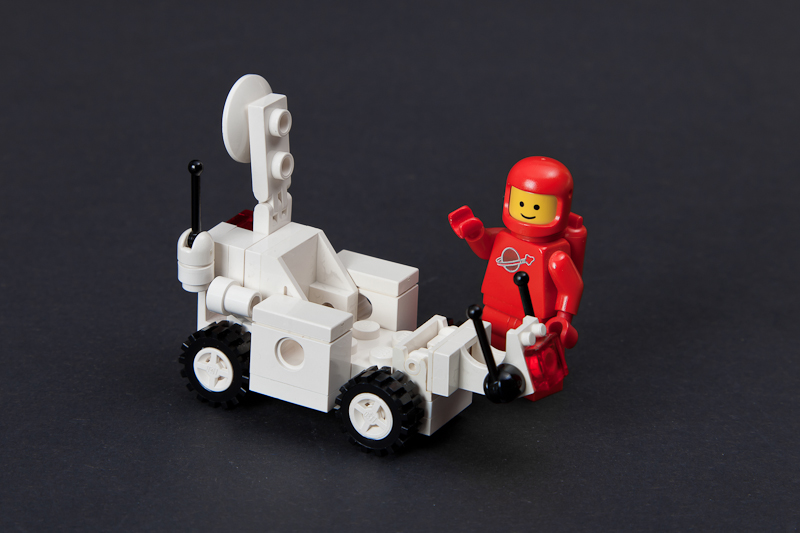 ...unfolded...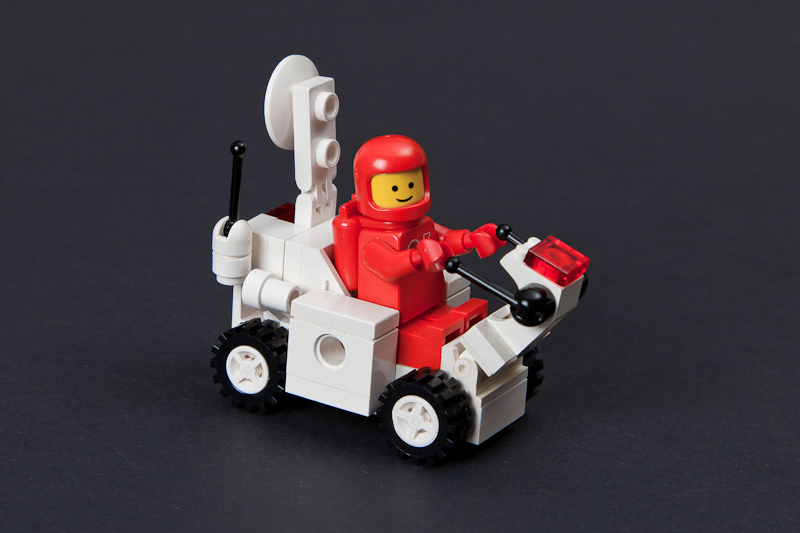 ...and seated :)
I hope you enjoyed it as i still do! I am glad to hear your comments.
Dino
Edited by Darth Dino, 11 November 2012 - 01:55 AM.