Hi,
I built the Tumbler from Nolan´s movies according to the new set from TDKR. In my opinion, the set was bad, I was expecting something really great. The Tumbler was really "tiny" (just like the SW cans) and the BAT wasn´t similar to the film.
Well, today, I decided to build the Tumbler like the one of the set and I discovered that is a really good recreation, in proportions and details.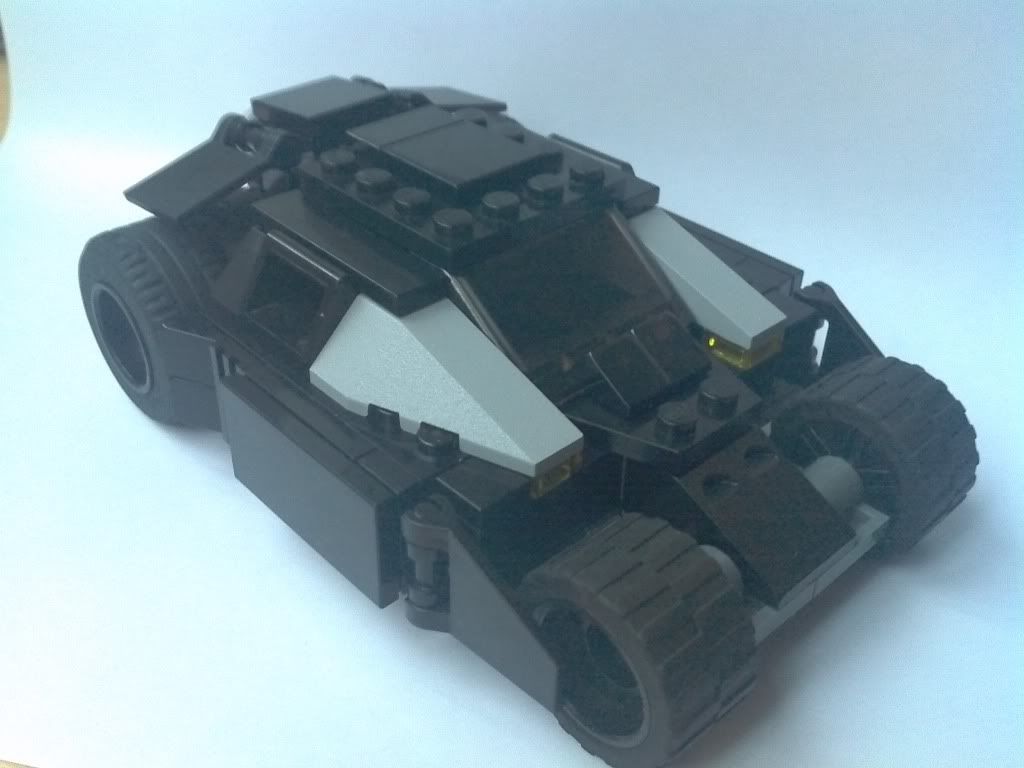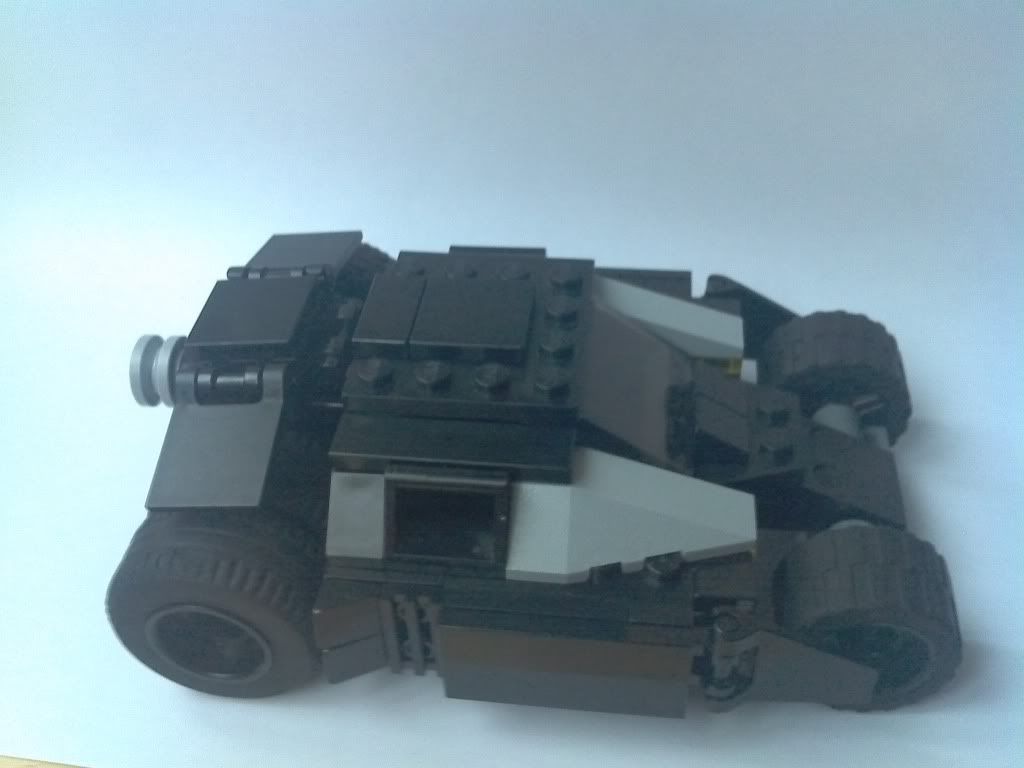 There are some details changed, like the light grey bricks, because I don´t have it in black, or the top part., but it´s a good model to have an idea about the official.