6596 Wave Master
This is my first rewiew of my first set .
It was a very great set for me, because it was my first.
Set details
Theme town

Subtheme boats

Year released 1995

Pieces 134

Minifigs 1

RRP US$12
Box:
Because I have this set for 17 years and I havent got box but I saw one on Peeron: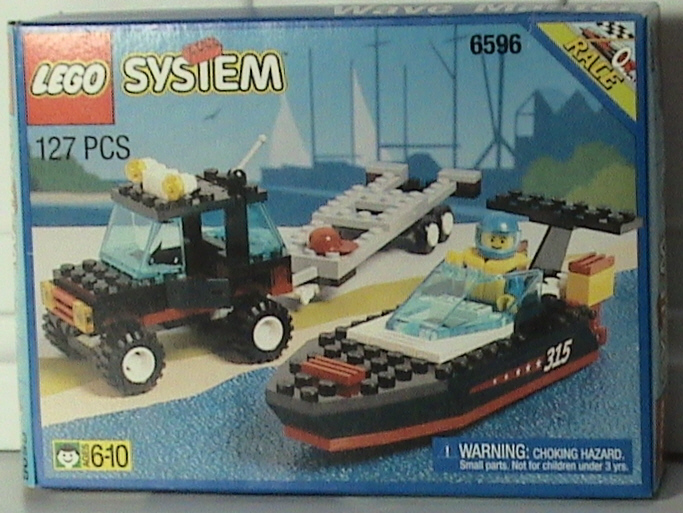 Instructions:
Same boxart as box.
Random page:
Showing how to build car.
Last page:
Showing altenate model.
Decals:
Decals to decorate boat.
Pieces:
Black:
All black pieces.
White:
White:
Sorry for light effect.
Transclean bricks:
Other pieces:
Interesting pieces:
Minifig:
Only one minifig in this set man with classic head and cap , Octan oil torso , blue legs
Acessories:
Car:
Great 4wd car. I love smooth lighs on top of car

simply an good detail.
Trailer:
Trailer nothing interesting
Boat:
Great speed boat with two engines , but four peaces are mising 2 red clips, and 2 forks on engines

.
Whole set:
With two acessories live vest and helmet.
Alternate model:
Thanks for watching.
Edited by Rick, 04 November 2012 - 03:54 PM.