Bergulf (badboytje88)
was happily spending his night howling at the moon like a wolf.
He growled as he saw the dark figure that closed in on him.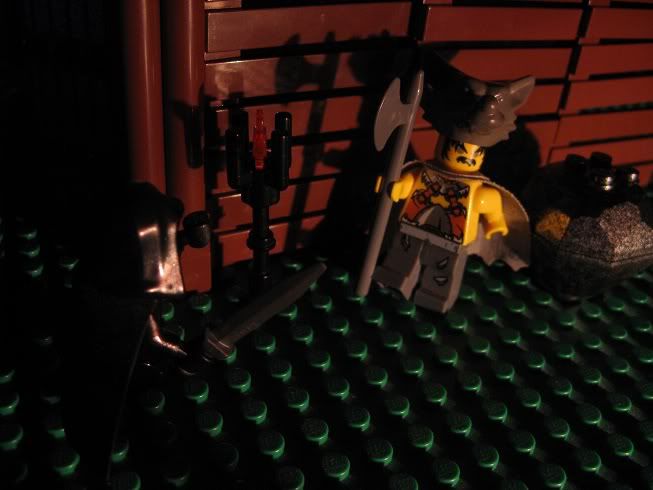 Bergulf was unwilling to go down without a fight. In an extraordinary feat of strength, he managed to pick up a large metallic boulder...
... Which he threw at the hooded figure. Unfortunately he wasn't a good shot, and the boulder flew straight over the figure's head...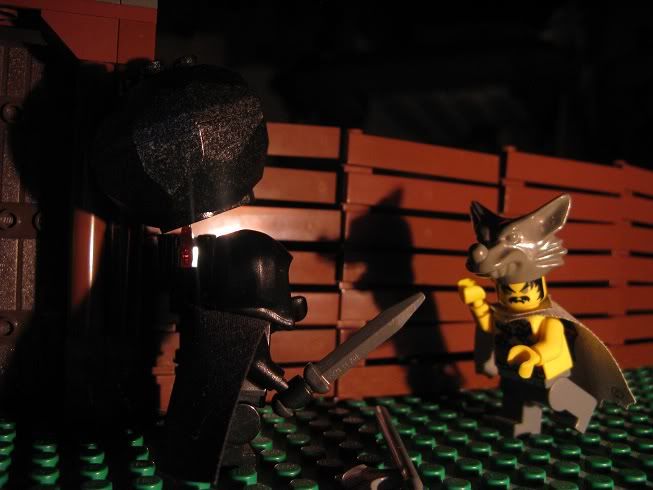 ... And hit Hervi's ugly grave instead,
Having spent all his energy, Bergulf turned away from his attacker, hoping he would be given some time to catch his breath...
But the attacker impatiently shanked their target in the back and headed back home. Bergulf was a
Loyal Einherjar
.
Sigmund (Sisco)
entered the hall, hoping to enjoy a little midnight feast.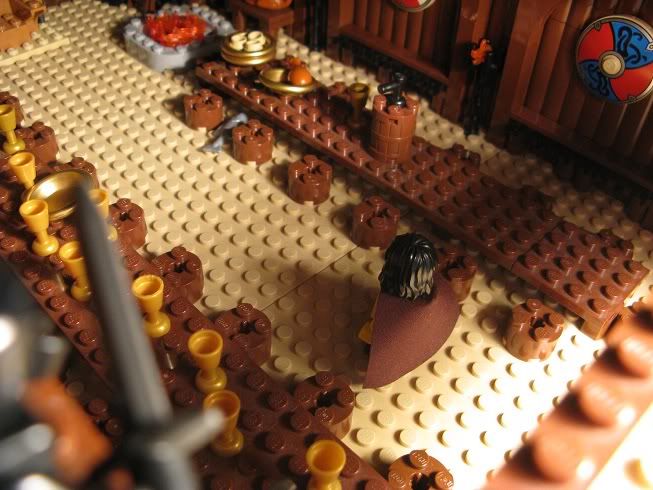 Pleased to find a few scraps still lying around from the afternoon, he quickly dug in...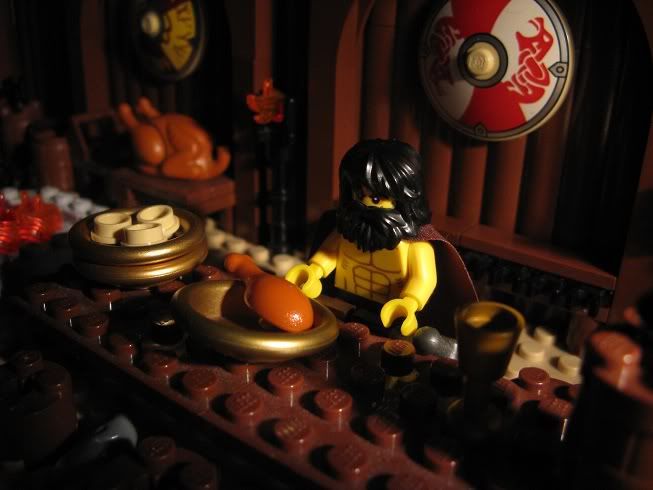 He was so engrossed with his chicken drumstick, he didn't hear the creaking floorboards above him.
The dark figure lined up their target...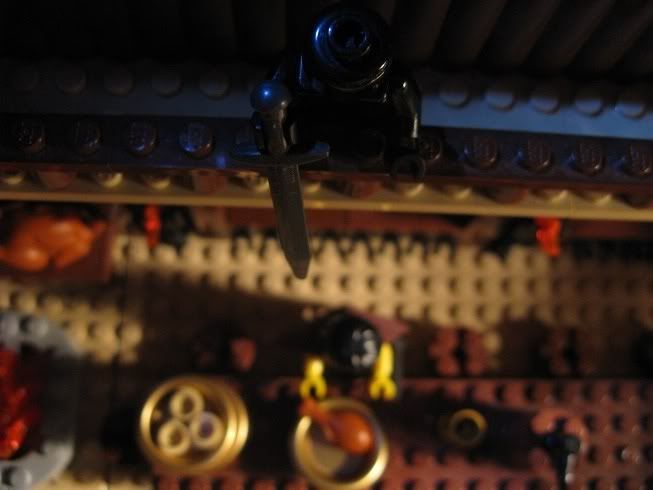 ... And threw their sword into the back of Sigmund's neck.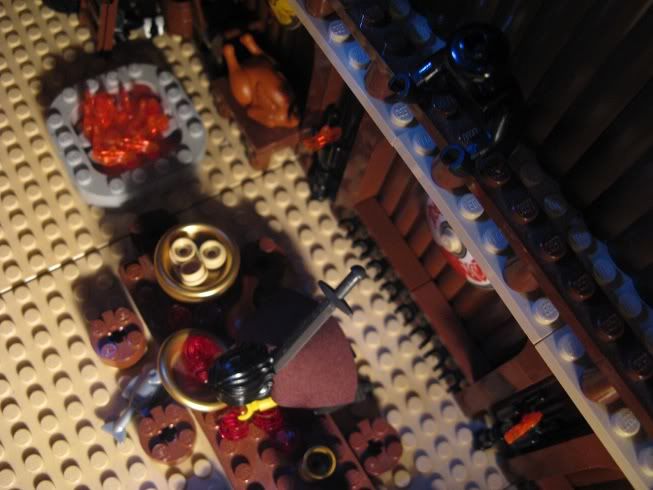 Morning arrived again and the einherjar crept into the hall. They were shocked to find Sigmund's dead body lying on one of the tables.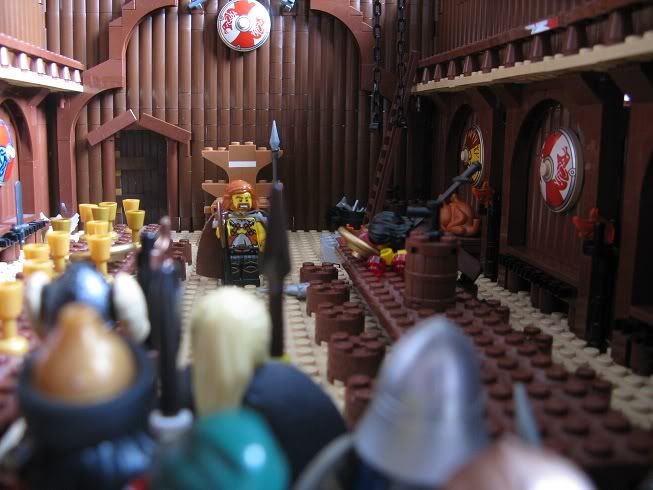 "Fear not, my brave warriors. Sigmund was a
Servant of Loki.
Hervi Pudding-Head (Hinckley)
was also a
Servant of Loki
."
"Harald!" Ragnar called out, "there's scum all over my table. Clean him off."
But Harald was nowhere to be found. He had left Valhalla, as Odin had ordered. He had received a mission, and when it was over, he'd never want another one.
---
Non-Playable Characters

Ragnar the Great
Harald
Living Players (16):
Beorn Ale-Lover (Bob)
Dragmall (Dragonator)
Finn the Squinter (fhomess)
Stemid the Pale (Sandy)

Sveinn the Uninspired (Scouty)
Petrus Fire-Starter (Pandora)
Erik the Boneless (Etzel)
Canute Grey-Bush (CallMePie)
Wary the Black (Waterbrick Down)
Patrekr the Red (Palathadric)
Cranebeinn (Chromeknight)
Wilhalm Bloodaxe (WhiteFang)

Dagrun (Darkdragon)
Rurik the Bastard (Rick)
Snotra Carrotface (Scubacarrot)

Carl Poem-Piece (Capt. Redblade)
The Dead (again):

Magnus (Masked Builder)
-
Einherjar
-
mod-killed, Day One
Danr the Dragon-Slayer (Dannylonglegs)
-
Einherjar
- convicted
, Day One
Steinvoir Meat-Shield (Shadows)
-
Einherjar
-
murdered, Night One
Jormund (JimButcher)
-
Servant of Loki
-
murdered, Night One
Gerrid (Captain Genaro)
-
Servant of Loki
-
convicted, Day Two
Gofraid the Foog (Fugazi)
-
Einherjar
-
murdered, Night Two
Chief Mursi (CorneliusMurdock)
-
Einherjar
-
murdered, Night Two
Hervi Pudding-Head (Hinckley)
-
Servant of Loki
-
convicted, Day Three
Bergulf (badboytje88)
-
Einherjar
-
murdered, Night Three
Sigmund (Sisco)
-
Servant of Loki
-
murdered, Night Three
Rules
1. Each player will be given a character to play, who will be aligned with either the
Einherjar (Town)
or the
Servants of Loki
. To win the game, the Einherjar must kill off all the Servants of Loki, while the Servants of Loki must outnumber the Einherjar.
Neutral
characters have their own win conditions as outlined in their roles.
2. Each day you will be able to vote to lynch a player. Voting should be done in the following format;
Vote: Character (Player)
. Similarly, unvoting is to be done in the format;
Unvote: Character (Player)
. No other format will be accepted. A majority vote is required to lynch a player.
3. A game day will last for 72 hours. You may not vote in the first 24 hours. After the day has concluded, a night stage will commence, which will last a maximum of 72 hours. Night actions must be sent to the host in the first 48 hours of the night stage.
4. The alignment of lynched players, as well as those that died during the night, will be revealed at the beginning of the next day.
5. You may not quote or pretend to quote anything sent to or from you in PM with the game host. This includes all the details of your character and role, as well as any night action results. Role claims and reporting of night action results are acceptable, but in your own words only. Do not attempt to use the structure of your role PM to your advantage.
6. Do not play the game outside the thread. Similarly, do not post out of character inside the thread; you must always play the role given to you. Game tactics and roles may only be discussed in the game thread or via PM with other players. Private discussion is done at your own risk and should be treated as part of the game.
7. If you are dead, you may not post in thread or discuss the game with any of the players. Any information you had becomes void, and may not be passed on.
8. You may not edit your posts. Editing your post on three separate occasions will result in a mod-kill.
9. You must post in every day thread. Failure to do so will result in a mod-kill.
10. If you encounter a problem or have a question, please contact the hos
t via PM.