After a hard night's drinking, the hall of the slain had finally fallen quiet. Everyone had retired to their beds for a few hours sleep.
Everyone except
Hervi Pudding-Head (Hinckley)
, who'd opted to sleep in the hall for the night.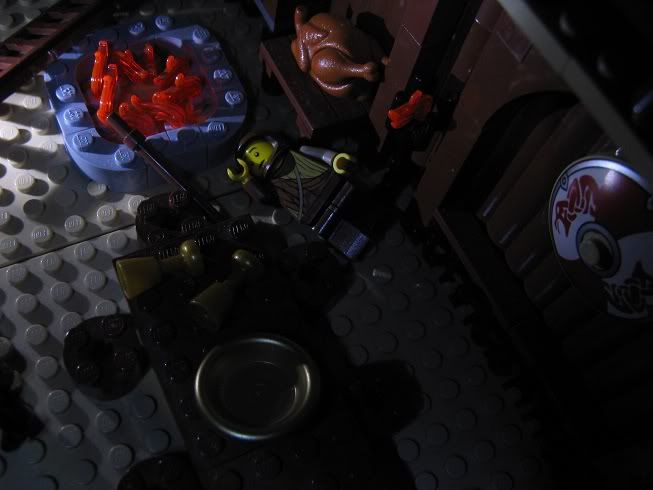 Knowing that there were all manner of killers roaming the area however, this was not his best idea. the floor creaked as a strange figure crept into the room.
The figure creeped closer and closer. Hervi woke up just in time to see it looming above him...
But it was only Pernilla the Pig, in need of a midnight snuggle.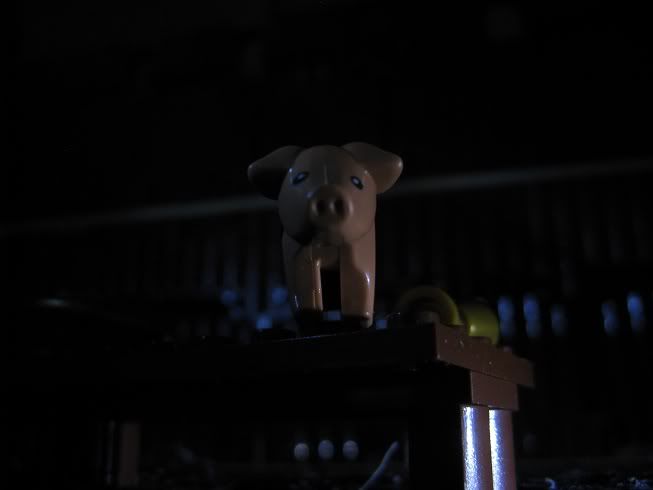 Hervi happily obliged.
"Oink oink," he said.
Meanwhile,
Steinvior Meat-Shield (Shadows)
was having a pleasant sleep. He had never truly wanted to live this life. He dreamed of giving up his life as a warrior and becoming a door-to-door preacher.
"Have you heard the news? Tohstre is risen..." he mumbled in his sleep.
The room was suddenly filled with light, waking Steinvior up. A shadowy figure had snuck through his bedroom door!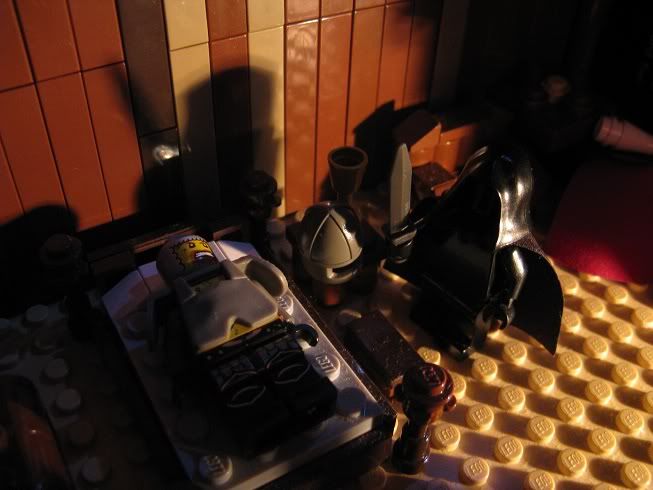 Before Steinvior could grab his axe, the figure was already upon him, plunging their sword deep into the Varangian's chest.
Along the coast of Asgard,
Jormund (JimButcher)
was having fun sailing on his trusty old boat.
Jormund had spent far too much time on dry land lately, and needed to get away from it all.
He was so engrossed in sloshing sounds of the waves, he didn't hear the figure that had just climbed aboard.
He didn't hear the figure creep behind him and raise their sword either...
But he did hear the sword as it sunk into his spine.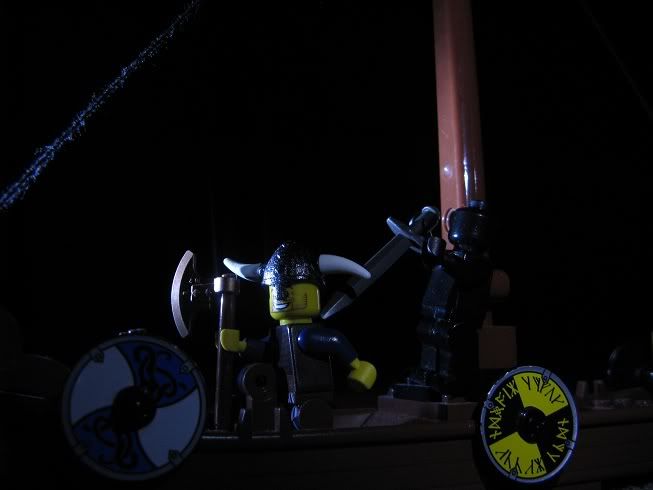 Jormund slumped to the deck.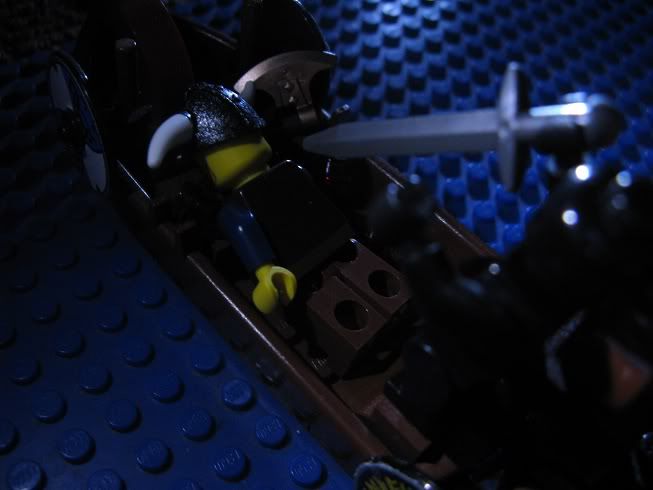 The sun shone through the windows of Valhalla. The einherjar stumbled into the room, hungover from the night before. They had all drunk so much mead, they could barely remember what had happened the day before.
After much fumbling, everyone finally managed to find a seat. They looked at Ragnar, hoping his speech wasn't going to be too long.
"Listen up, everyone!" Ragnar shouted, much to the chagrin of his audience, "I've got some good news and some bad news.
"The bad news is that that after investigating the matter, I have discovered that
Danr the Dragon-Slayer (Dannylonglegs)
was a
Loyal Einherjar
.
"The good news is that we just got a fresh stock of mead in!
"Oh, and we also discovered two bodies this morning.
Steinvior Meat-Shield (Shadows)
was found dead in his bedroom, stabbed through the heart. He was a
Loyal Einherjar
too.
"And
Jormund (JimButcher)'s
body washed up on our perfectly-straight shoreline. He was a
Servant of Loki
."
The company erupted in cheers at this last piece of news. But they all quickly stopped when they remembered they had horrible headaches.
---
Non-Playable Characters

Ragnar the Great
Harald
Living Players (22):

Bergulf (badboytje88)
Beorn Ale-Lover (Bob)
Dragmall (Dragonator)
Finn the Squinter (fhomess)

Chief Mursi (CorneliusMurdock)
Stemid the Pale (Sandy)

Sveinn the Uninspired (Scouty)
Petrus Fire-Starter (Pandora)
Gerrid (Captain Genaro)
Sigmund (Sisco)
Erik the Boneless (Etzel)
Hervi Pudding-Head (Hinckley)
Canute Grey-Bush (CallMePie)
Wary the Black (Waterbrick Down)
Patrekr the Red (Palathadric)
Cranebeinn (Chromeknight)
Wilhalm Bloodaxe (WhiteFang)

Dagrun (Darkdragon)
Rurik the Bastard (Rick)
Snotra Carrotface (Scubacarrot)

Gofraid the Foog (Fugazi)

Carl Poem-Piece (Capt. Redblade)
The Dead (again):

Magnus (Masked Builder)
-
Einherjar
-
mod-killed, Day One
Danr the Dragon-Slayer (Dannylonglegs)
-
Einherjar
-
voted out, Day One
Steinvoir Meat-Shield (Shadows)
-
Einherjar
-
murdered, Night One
Jormund (JimButcher)
-
Servant of Loki
-
murdered, Night One
Rules
1. Each player will be given a character to play, who will be aligned with either the
Einherjar (Town)
or the
Servants of Loki
. To win the game, the Einherjar must kill off all the Servants of Loki, while the Servants of Loki must outnumber the Einherjar.
Neutral
characters have their own win conditions as outlined in their roles.
2. Each day you will be able to vote to lynch a player. Voting should be done in the following format;
Vote: Character (Player)
. Similarly, unvoting is to be done in the format;
Unvote: Character (Player)
. No other format will be accepted. A majority vote is required to lynch a player.
3. A game day will last for 72 hours. You may not vote in the first 24 hours. After the day has concluded, a night stage will commence, which will last a maximum of 72 hours. Night actions must be sent to the host in the first 48 hours of the night stage.
4. The alignment of lynched players, as well as those that died during the night, will be revealed at the beginning of the next day.
5. You may not quote or pretend to quote anything sent to or from you in PM with the game host. This includes all the details of your character and role, as well as any night action results. Role claims and reporting of night action results are acceptable, but in your own words only. Do not attempt to use the structure of your role PM to your advantage.
6. Do not play the game outside the thread. Similarly, do not post out of character inside the thread; you must always play the role given to you. Game tactics and roles may only be discussed in the game thread or via PM with other players. Private discussion is done at your own risk and should be treated as part of the game.
7. If you are dead, you may not post in thread or discuss the game with any of the players. Any information you had becomes void, and may not be passed on.
8. You may not edit your posts. Editing your post on three separate occasions will result in a mod-kill.
9. You must post in every day thread. Failure to do so will result in a mod-kill.
10. If you encounter a problem or have a question, please contact the hos
t via PM.