1
Cost and Size of a Lego Minifigure Scale Earth
Started by
drdesignz
,
Oct 02 2012 03:46 AM
Posted 15 October 2012 - 02:24 AM
Maybe it would be easier to build the moon out of Lego.

---
Posted 15 October 2012 - 01:40 PM
This is no moon! It is a Lego model!

---
Posted 15 October 2012 - 04:31 PM
For reference's sake: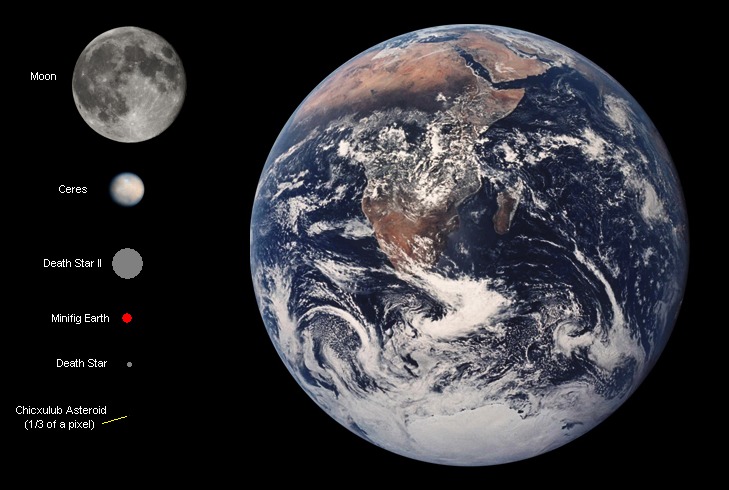 The
Chicxulub asteroid
is the one that may have wiped out the dinosaurs-- estimated at about 10km in diameter.
I took the base image from Wikipedia's size comparison of
Ceres
, but I think it slightly underestimates the diameter of the moon-- my notes say it should be about 120 pixels in diameter in that image (assuming Earth is about 441 pixels in diameter), and the actual image shows it around 116 or so.
DaveE
---
---
0 user(s) are reading this topic
0 members, 0 guests, 0 anonymous users