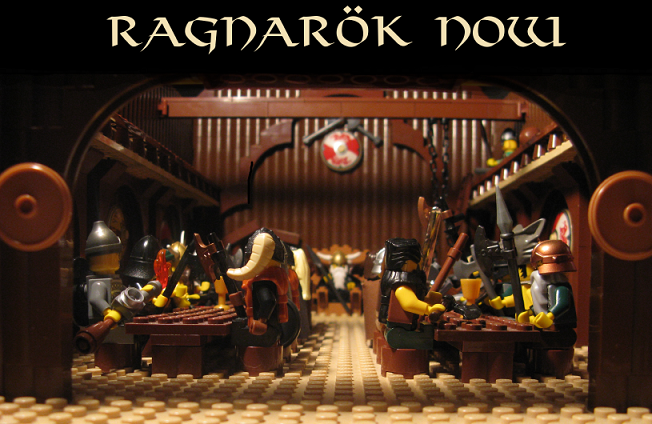 Valhalla,
The Hall of the Slain
, is a great banquet hall in Asgard ruled by Odin. Within Valhalla reside the Einherjar, brave heroes who have been slain on the battlefield in ages past. Each day these men battle, and each night their wounds are healed as they feast. This is done in preparation for Ragnarök, which seems to be drawing nearer and nearer. Soon, the Einherjar will be called upon to aid the gods in this final great battle. But as Loki the trickster begins to exert his influence on Valhalla, where will their loyalties lie?
There are 26 spots open. To sign up, all you need to do is answer these simple questions:
1) What previous experience have you had with mafia games?
2) Will you be able to actively engage with the game for the next 6 weeks or so?
3) In terms of your playing style, which Norse god do you identify with most?