Yes, there really is still more!



In this final instalment of the Summer of Friends Building Contest we ask YOU dear Eurobrickers to examine and critically appraise the Staff of Eurobricks, or rather their builds in the Summer of Friends Staff Building Contest!

These fine chaps and chapesses have dedicated their time to represent their forum in a mashup with Town's own Friends, with only the honour of being declared the winner, and subsequent bragging rights, as reward (we blew the budget on the Building Contest prizes

).
So please have a good look at the wonderful entries below and cast your votes according to the following rules:
Voting Rules
- You may vote once and once only
- You have a total of
3 points
to award
- Post your votes in the voting format shown below (list
entry number
, builder, and number of points awarded)
- You may not edit your post, edited votes will not be counted
- Votes that do not comply with these (simple) rules will not be counted
- Only post your votes here, for discussion please refer to
this discussion thread
Examples of Correct Votes
Only votes in this format will be accepted!
3.
Hinckley - 3
1.
Rick - 2
3.
Hinckley - 1
4.
Phred - 1
1.
Rick - 1
3.
Hinckley - 1
The Entries!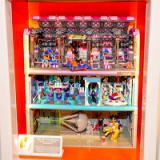 1.
FriendSHIP One
- Ricecracker and Si-MOCs (Sci-Fi)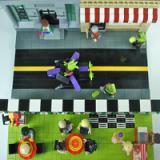 2.
The Avengers Have Lunch
- CorneliusMurdock (Licensed)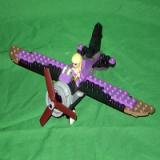 3.
Friends WASP Plane
- Peppermint_M (Action)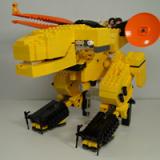 4.
Metal Gear R-Ex Friends
- Sinner (Sci-Fi)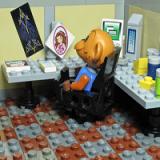 5.
Code Monkey Music Video
- DarkDragon (BrickFlicks and Comics)
VOTE NAAAOOOOWW!!