Boredom has led me to updating old sets with newer elements. (My gaming laptop has been dead for a while

)
First up is the Snow Scooter.
Oh my, yes, it's quite the unimpressive pile of rubble. So uninspiring and forgettable no one even bothered taking a clear picture of the box so all we get are blurry shots of the manual as proof that this was once on store shelves.

Anyway, for the upgrade the only thing I kept in mind was that I wanted to use as many of the original pieces as possible. The result is a slightly larger jet-ski-mobile that skims along the snowy landscapes of Krysto.
The new Snow Skimmer is used for scouting possible sites where they may set up camp and party down. (What was their mission again?

) It's also used as a quick way to collect samples of interesting looking doodads in the area. The nose is hollow so it serves as extra storage space.
The new model has a more powerful propulsion system, fully encased to protect it against the freezing temperatures to improve its reliability.
Suicide doors are added just so the operator can reference them constantly to sound cool.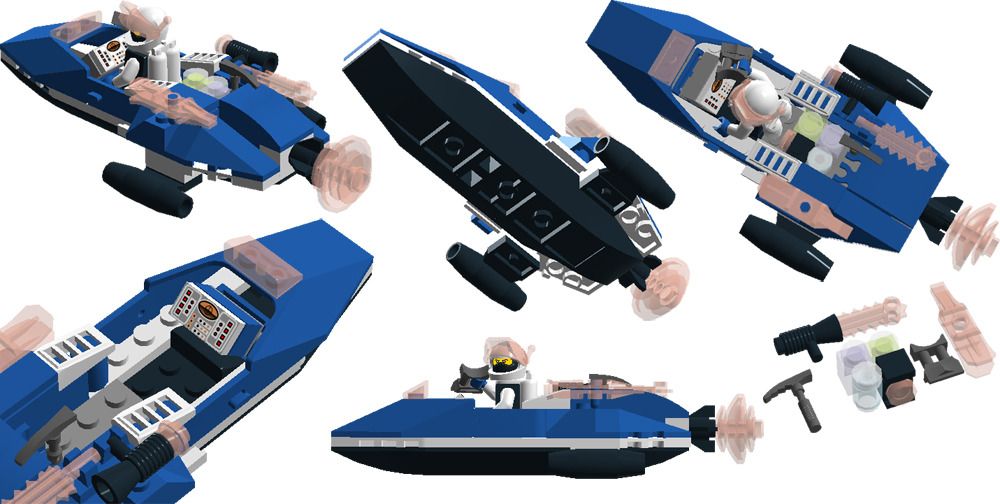 And there you go! Feel free to post your own Ice Planet remakes

Edited by DrNightmare, 21 September 2012 - 10:41 AM.