141B
Hi guys, I haven't been around for a long time.
I was in the process of sorting out all the Legos in my home, then I thought to myself: Let's build something out of it :)
So this ship was built from really limited resources, and I do know Victory got 3 decks, but again... sadly not enough bricks :(
First thing first, I've uploaded a video on YouTube detailing the working rudder.
Please go and take a look: (It's only 2 minutes, so it won't take you very long :))
And I understand there are many photos so if you can't load them or for any other reasons, please go to my album on photobucket:
http://s225.photobuc...93/HMS Victory/
And actually I've edited many of my photos and added captions on them using the edit function on Photo-bucket, but I don't understand why it doesn't show up on here...
And to the photos, here you go:
A view of the port side: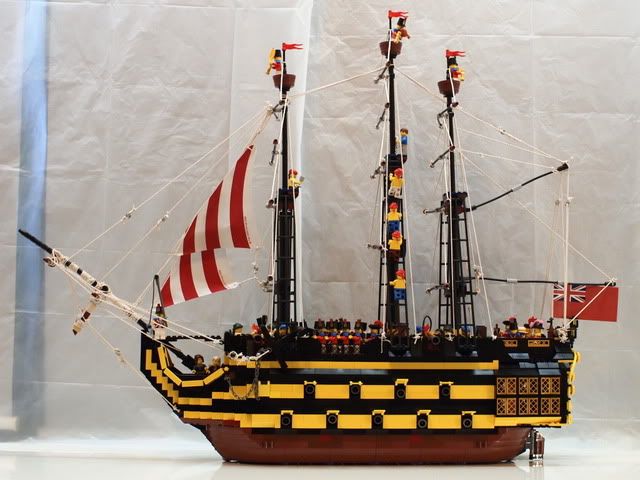 A view of the starboard side: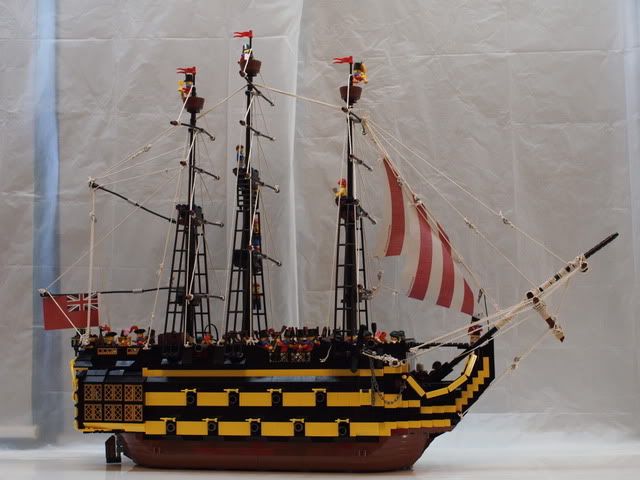 The bow: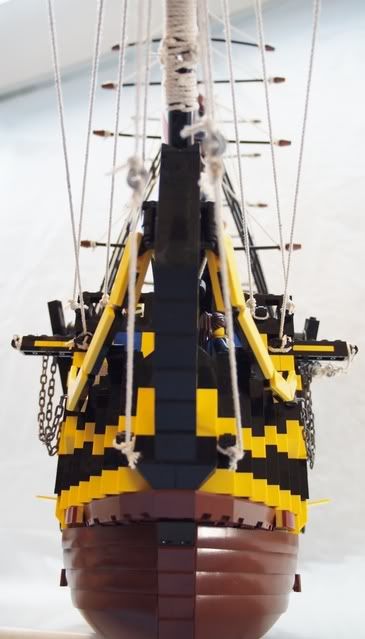 And the stern:
This time I've tried the new "cheese slope" mosaic at the back. I've tried to make the back as "Victory-ish" as possible, but as you can see, it's still a long way to go.
Here are some bird's eye views as well: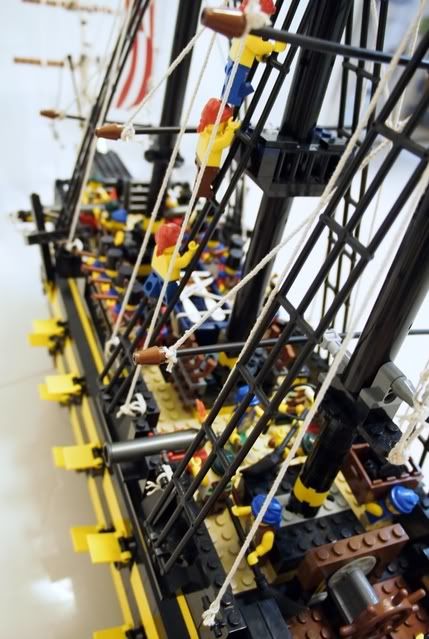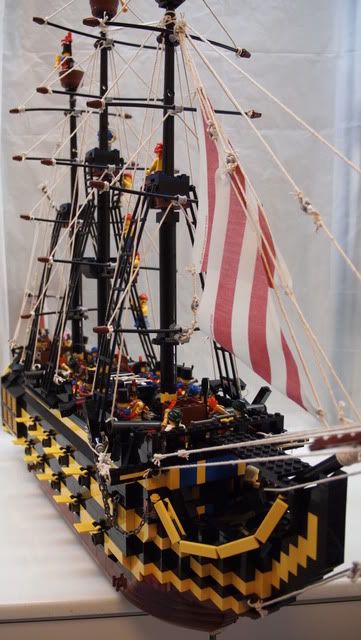 To make this ship more user-friendly, I've adopted a modular building style.
Starting from the bottom without anyone: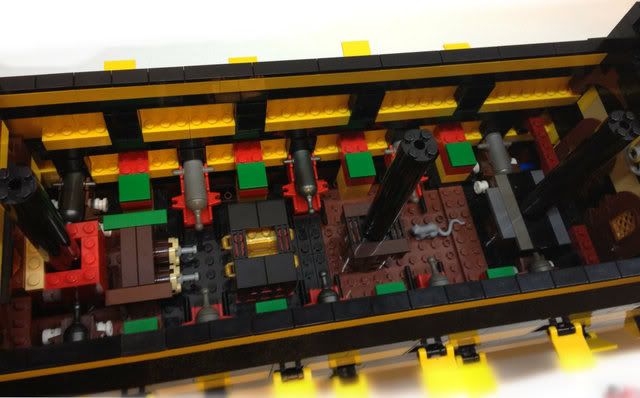 Now fill up the bottom deck... with a gold philosophy... (In case you can't see it, it's "No Port, NO Life")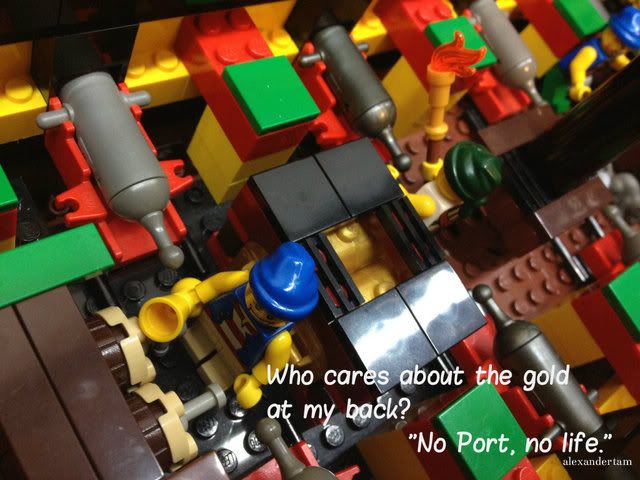 And as always, a tiny problem between our small friends and everyone else.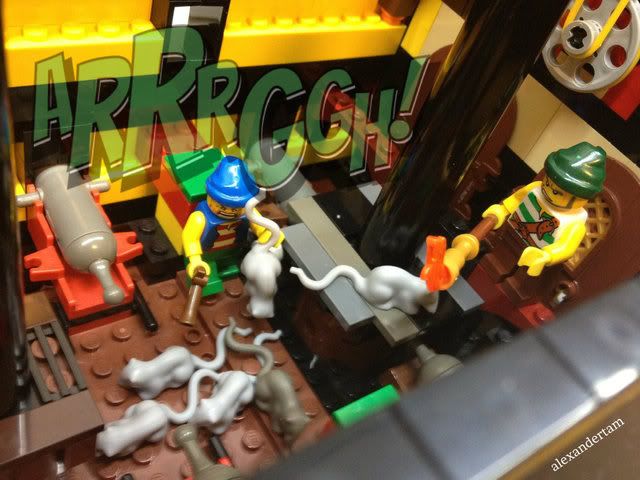 Okay, second floor.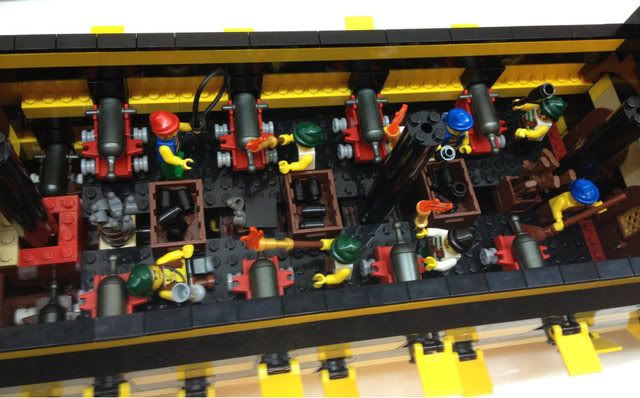 Some closeups:
And again my philosophy is quite popular among the sailors. (And in case you can't see it, it's "The best way of life is being drunk")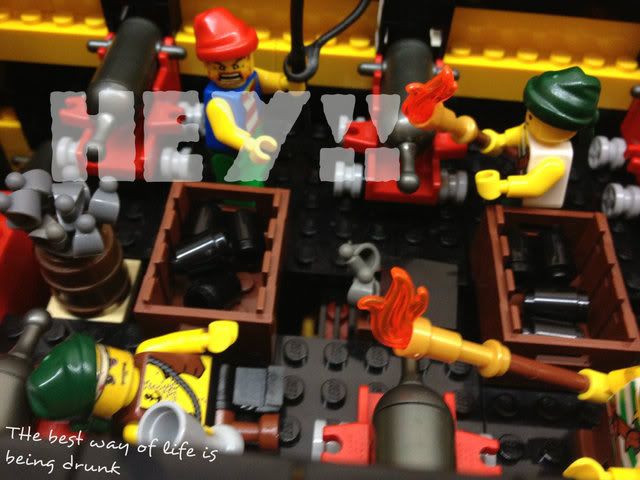 Well... someone got to work: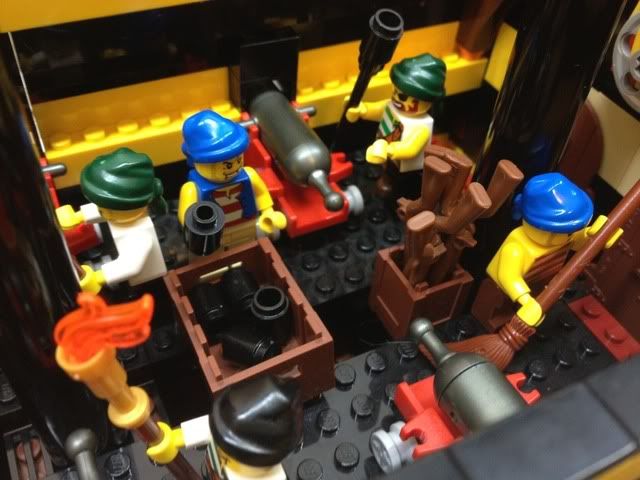 On the same floor towards to the front of the ship, we have the kitchen: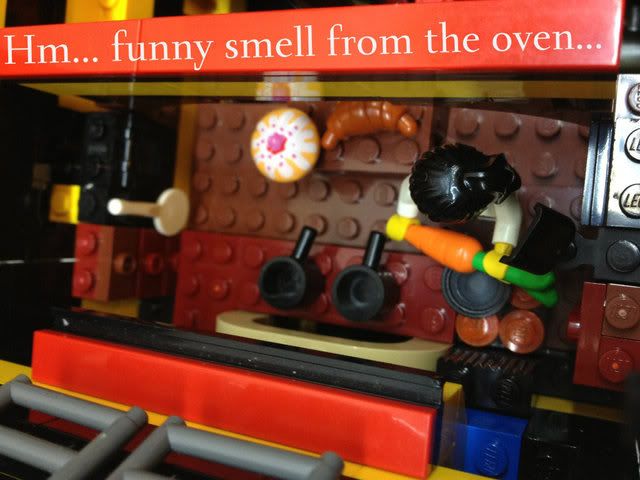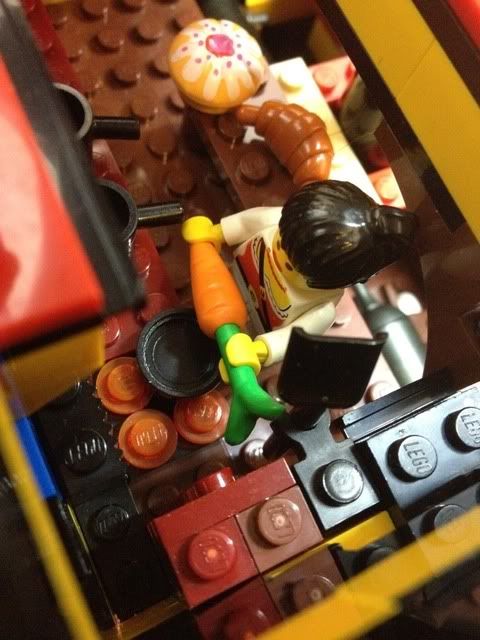 Not to mention the not so fancy captain's cabin: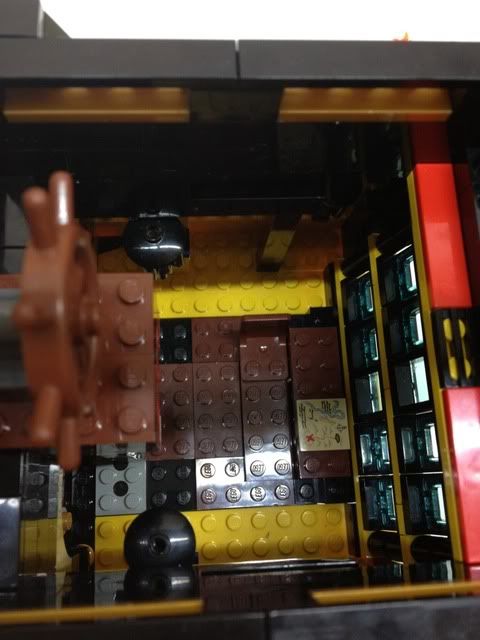 Here you could have a guess on how my rudder actually work.
The doors:
And just to show you that there are 4 lamps in the cabin:
After finished with the inside of the ship, allow me to show you the deck: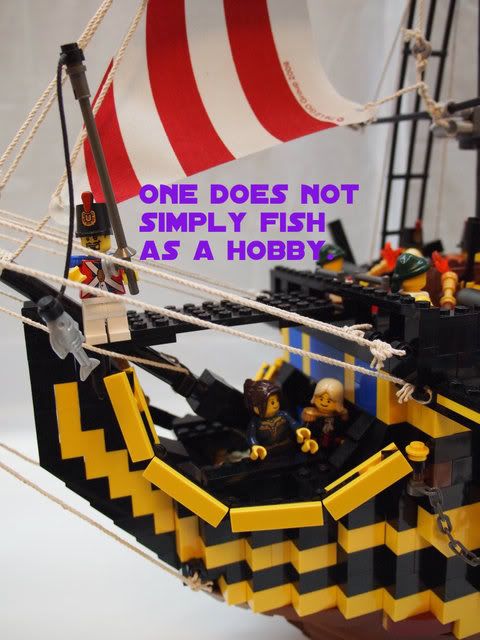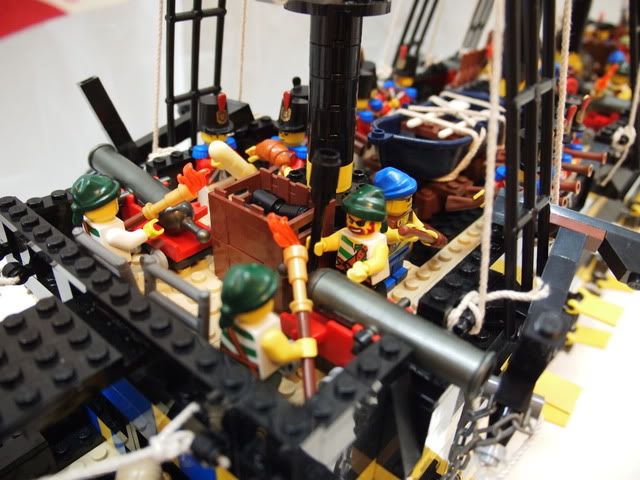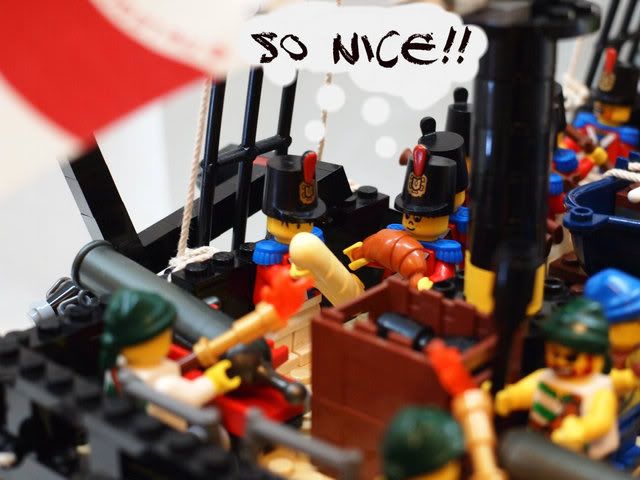 I've got many muskets let lying around, and I don't like the idea of bucket.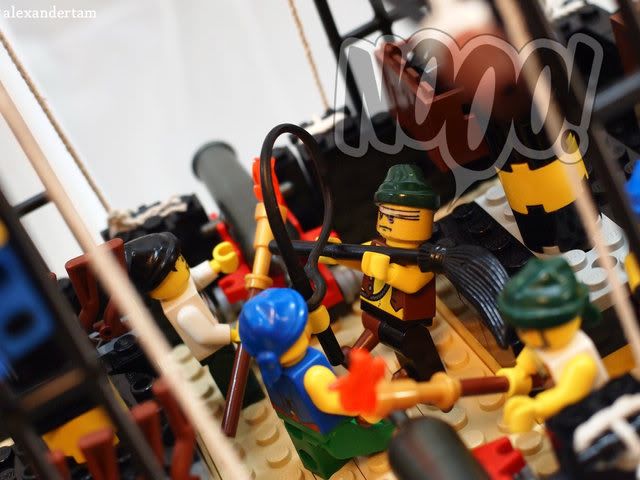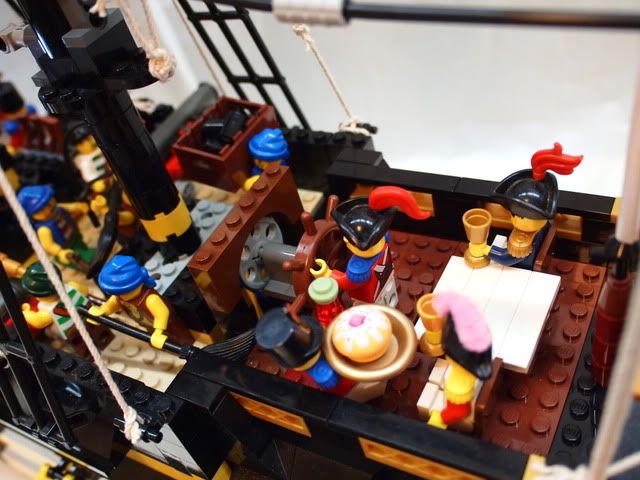 I just wanna show you Lord Nelson(the guy with a blind eye and only one arm.)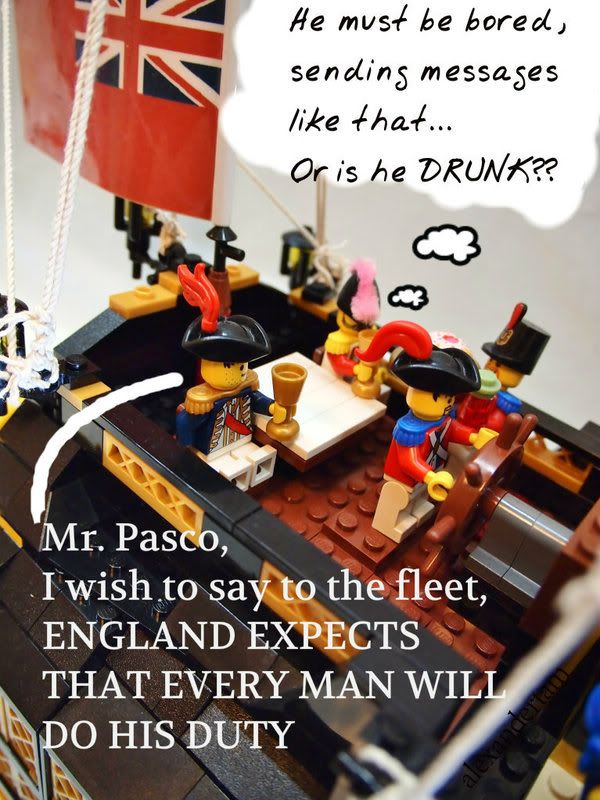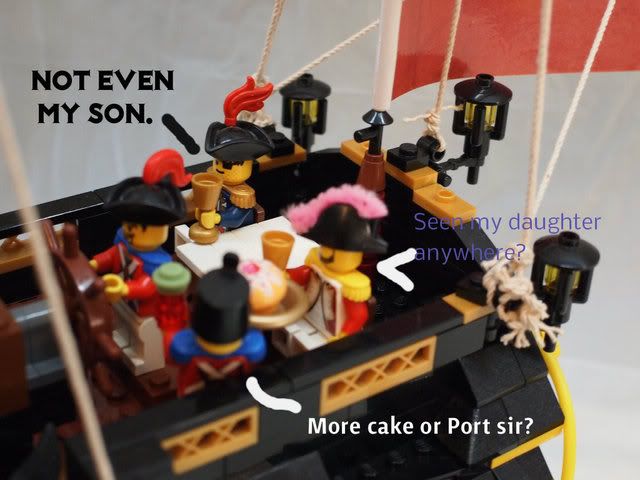 hehe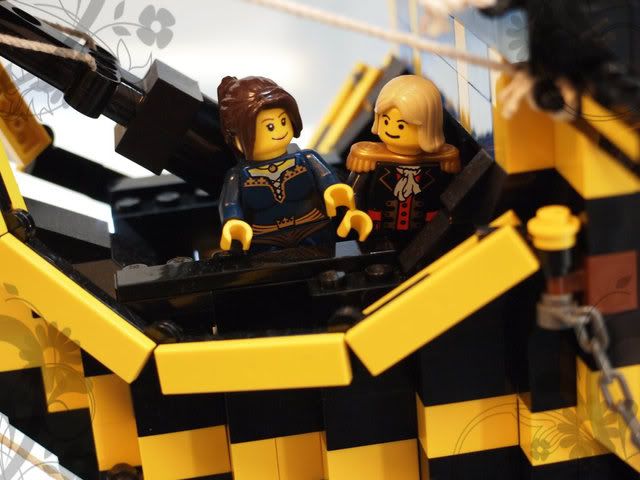 Just want to show you the anchor(one per side):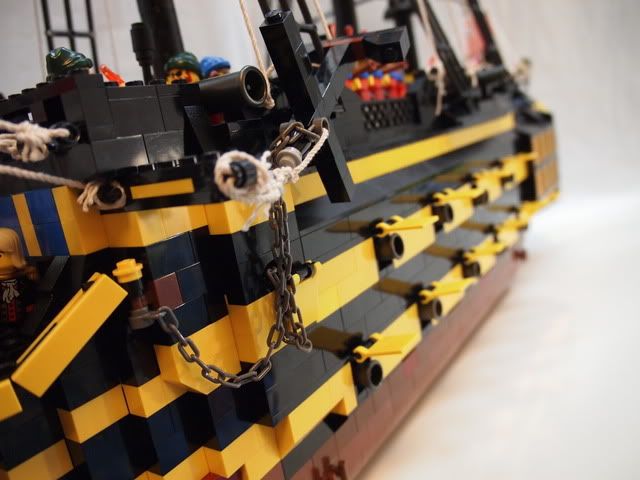 Now the mast and rigs of the ship: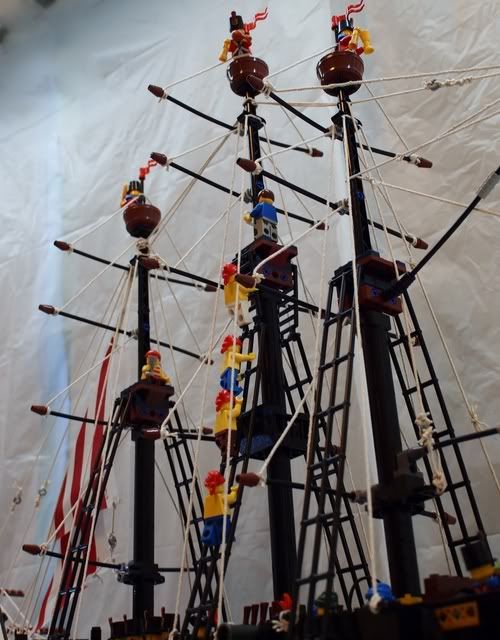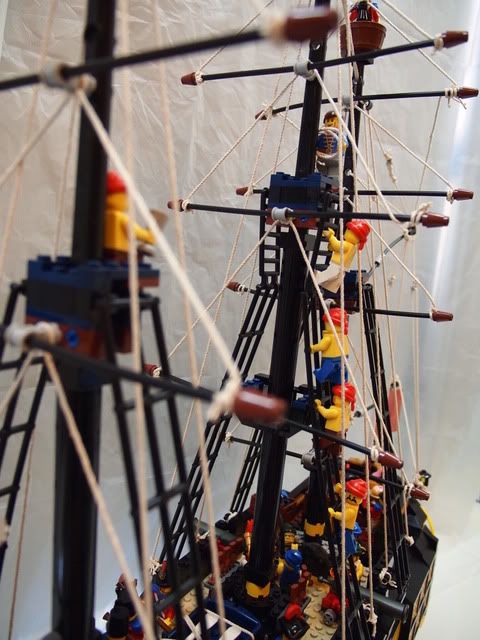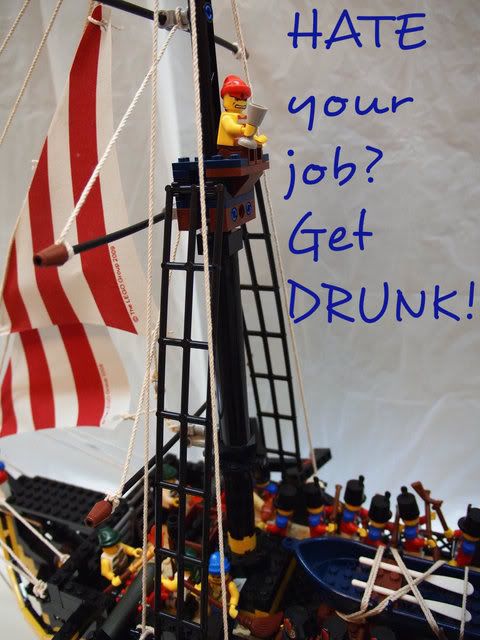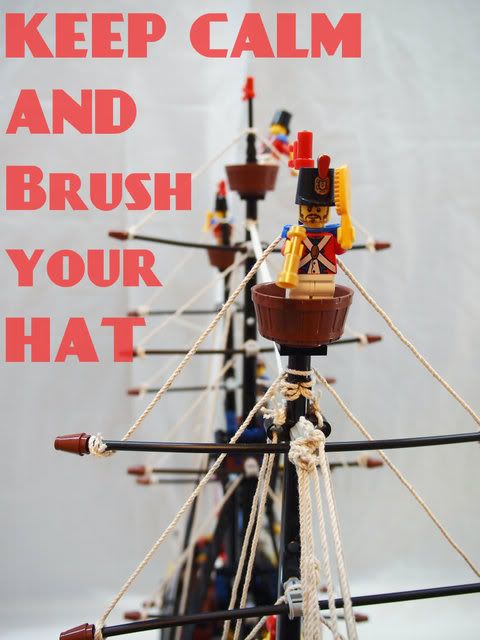 Here are some other views of the ship: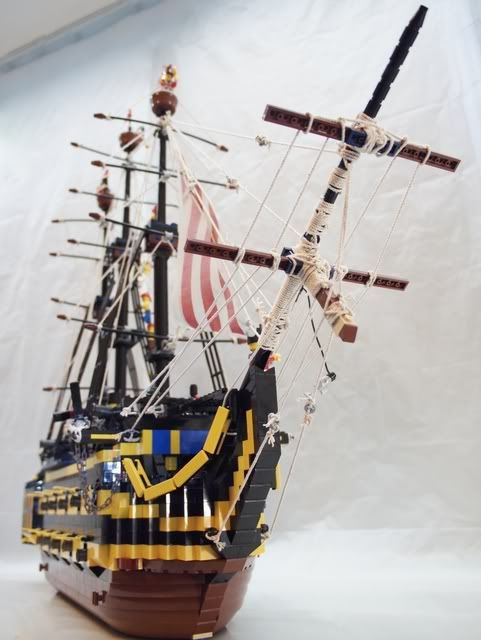 Last but not least, please please please leave me some comments. Thank you for reading.
Edited by alexandertam, 24 September 2012 - 05:02 PM.