Dear EB Community, especially those Singaporean LEGO collectors who are lurking in Eurobricks and not lurking in any part of the local Singapore LEGO Community,
I will like to bring and share with members here on this upcoming LUGSING (LEGO User Group Singapore) first ever LEGO Bazaar. Please refer to
this official Facebook page link for more information and details
. It is a good opportunity to see fellow SG AFOLs to have a chance to mingle and interact with one another, especially given that Singapore does not have much LEGO related events. So, if you are interested in LEGO, do drop by and check out the details below.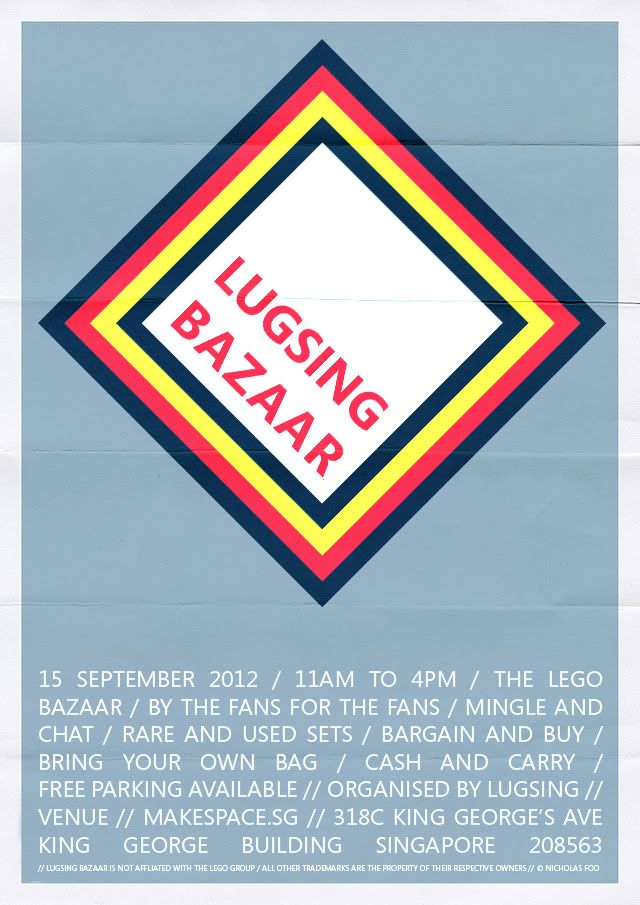 Thank you for your time to read this event highlight.
WhiteFang