Yesterday I was very happy to receive a package with the finest non-official LEGO arms I'd ever seen.
The new BrickArms musket and flintlock pistol are a must-have for every non-purist in the Pirates forum!
In this review I'm going to explain you the reason why.
This is how the weapons were sealed. In a box with a rather large piece of paper wrapped around them.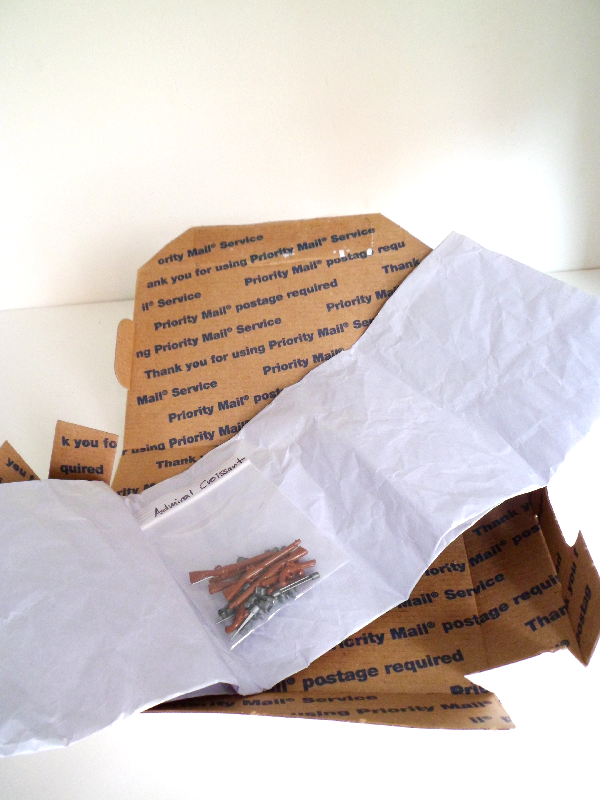 And this is what the muskets look like on both sides: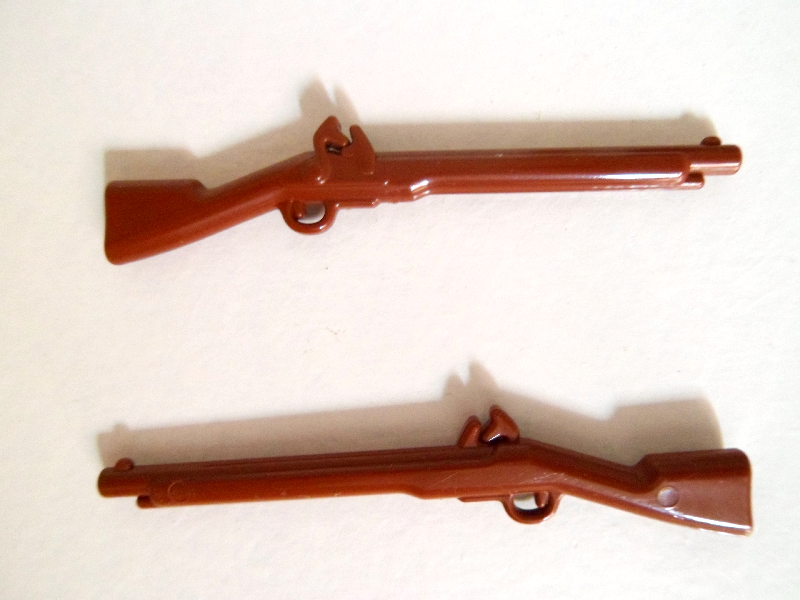 Muskets were used from the early seventeenth century up until the end of the nineteenth.
They were slowly replaced by rifles during the Crimean war and the American Civil war.
I've even heard stories of the Dutch still using them in WW2 due to a lack of money and proper firearms.
A disadvantage of the neutrality we hoped to keep...
Compared to this real musket I must say it looks excellent!
The flintlock is clearly visible and the design is a great middle between the LEGO blunderbuss and a real musket.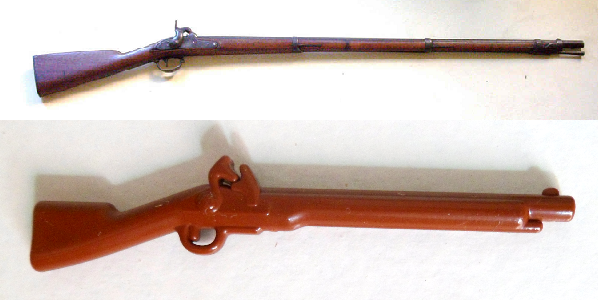 Here's a comparison with the official LEGO blunderbuss.
I prefer the BrickArms plastic to the (new) LEGO plastic as it seems more sturdy and I like the edges more.
The trigger is also far more realistic. But because the musket is all-brown it still looks like it could have been an official LEGO piece.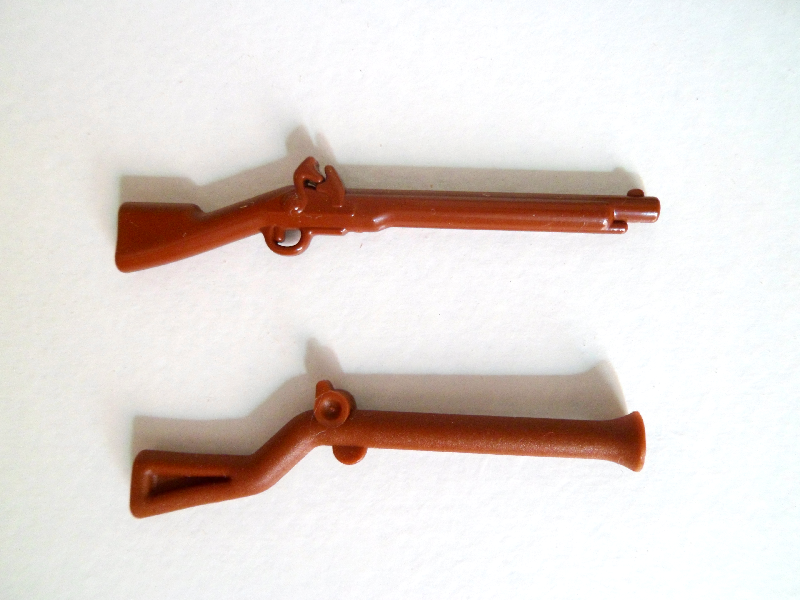 And here we have the flintlock pistol. This is a great piece as well.
This is the musket with different clips and bayonets. Which one do you like the best?
From the top down is light grey U-Clip, soft grey and dark grey.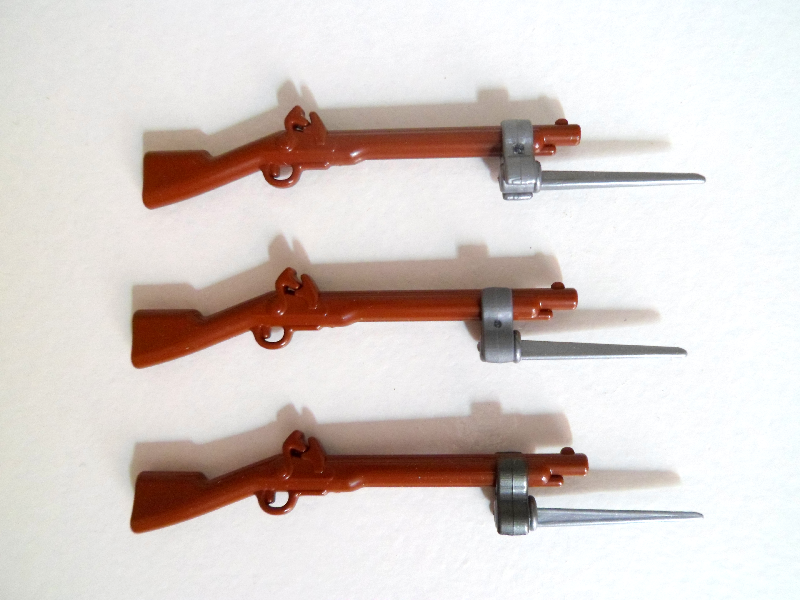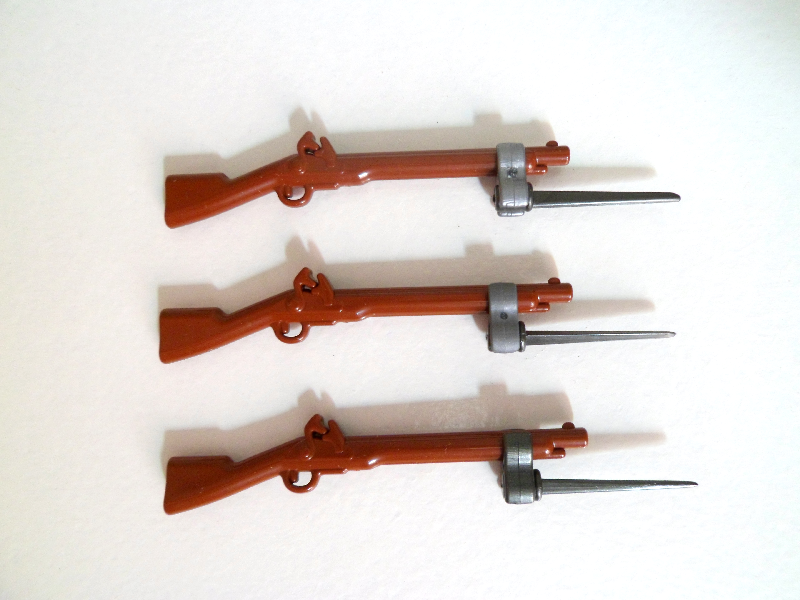 This knife doesn't fit perfectly to the musket but it looks quite well.
The LEGO cutlass suits quite well too, but it doesn't look very realistic IMO.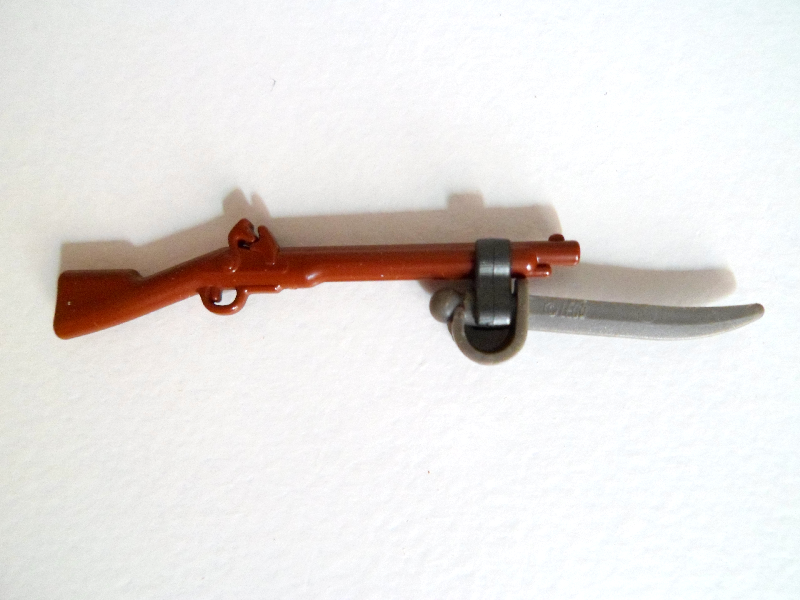 Time for some experiments!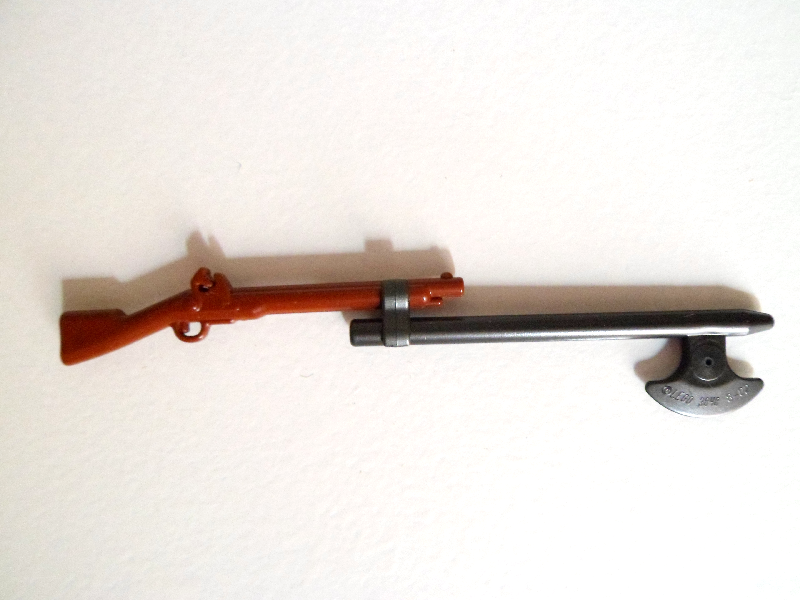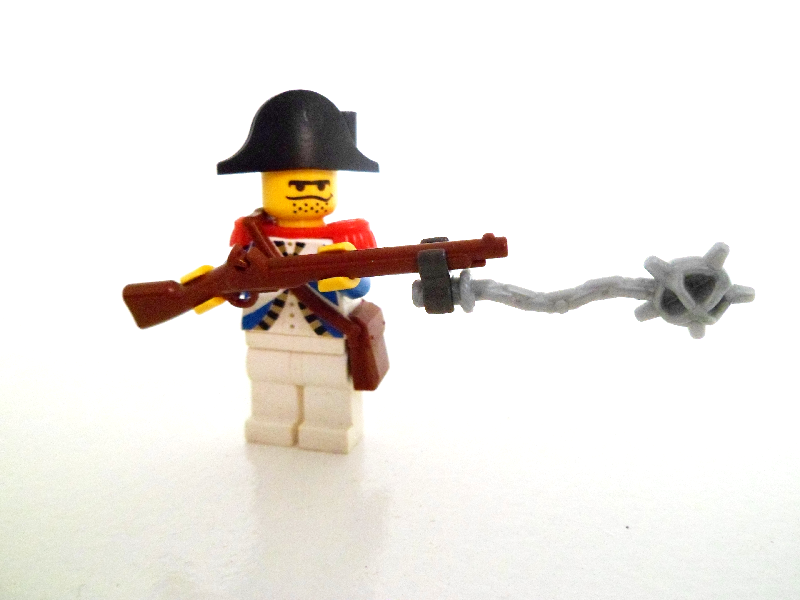 Looks quite fierce doesn't it?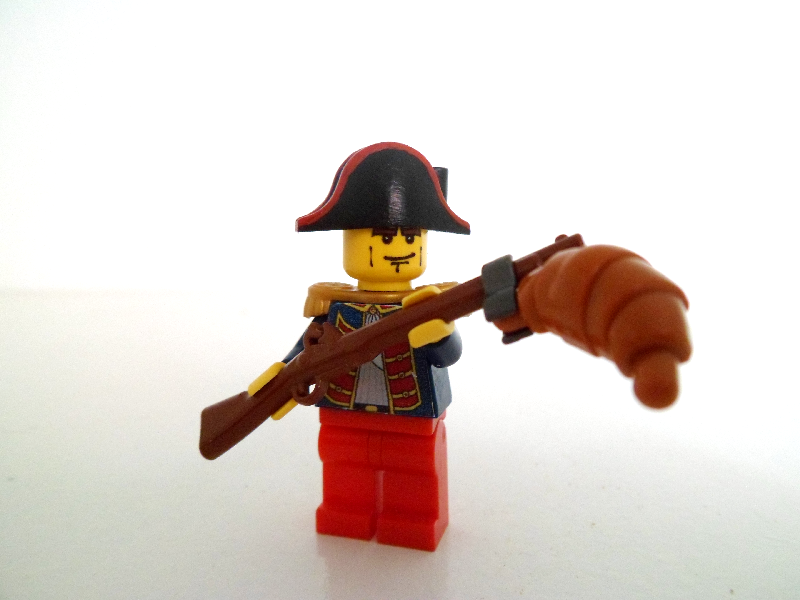 I'm sorry, let's go back on topic.
The pistols look nice with bayonets too.
Even though the bayonet is quite large, the idea is more realistic than one would think:
A random shot. Bluecoats with the new musket, Redcoats with the LEGO blunderbuss.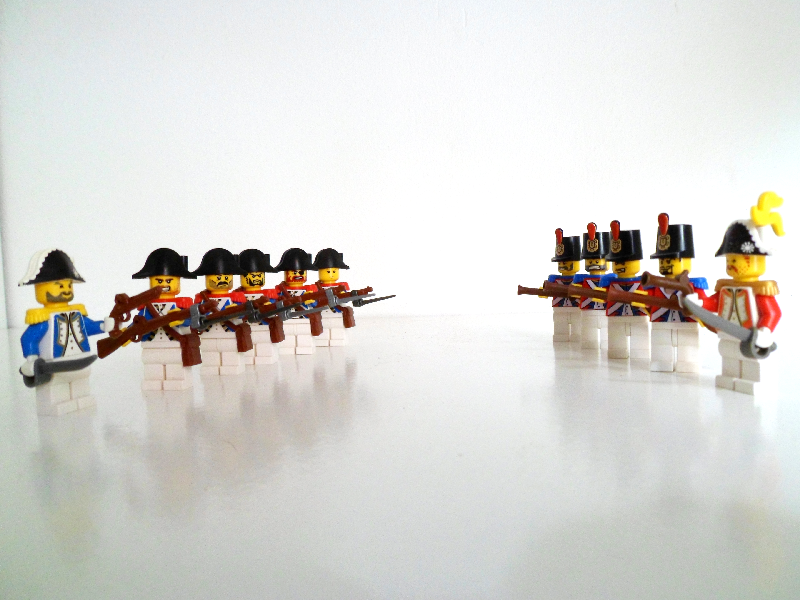 And a close-up: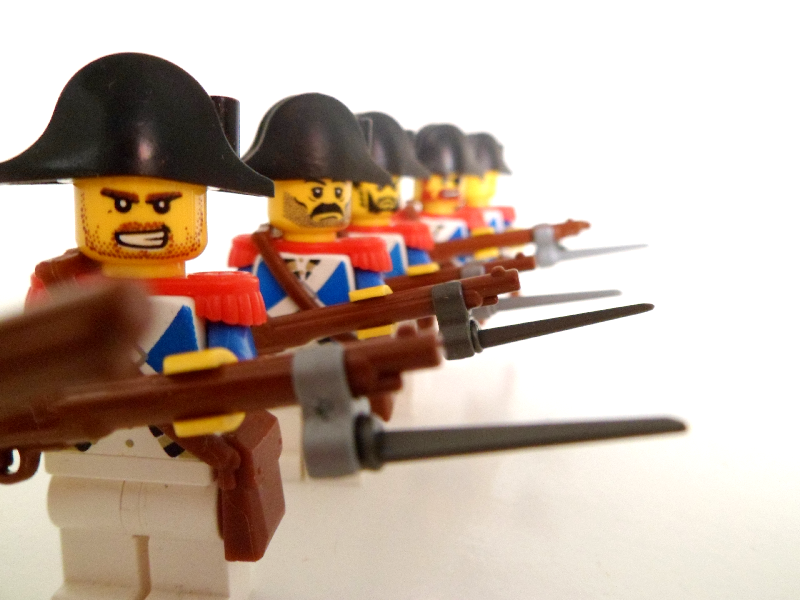 A frontal view: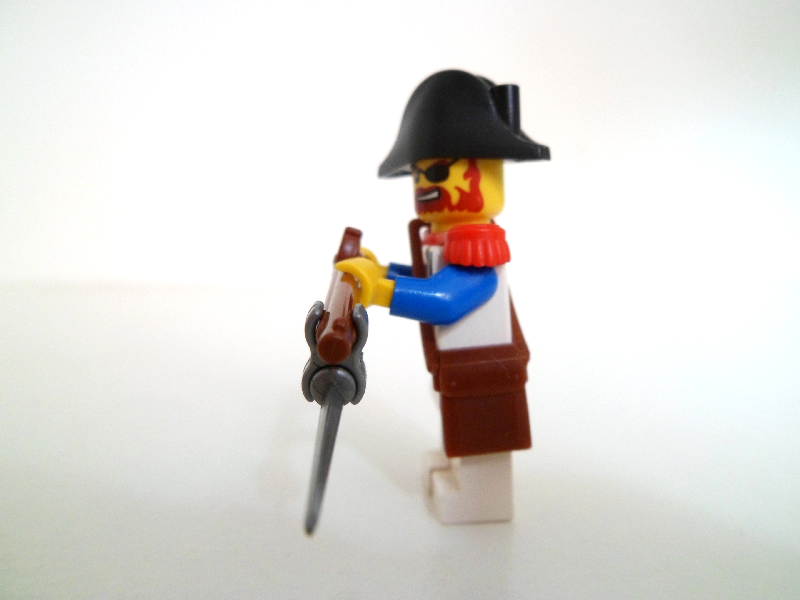 And finally, a few soldiers between my own collection of musket bullets from the 80 years war.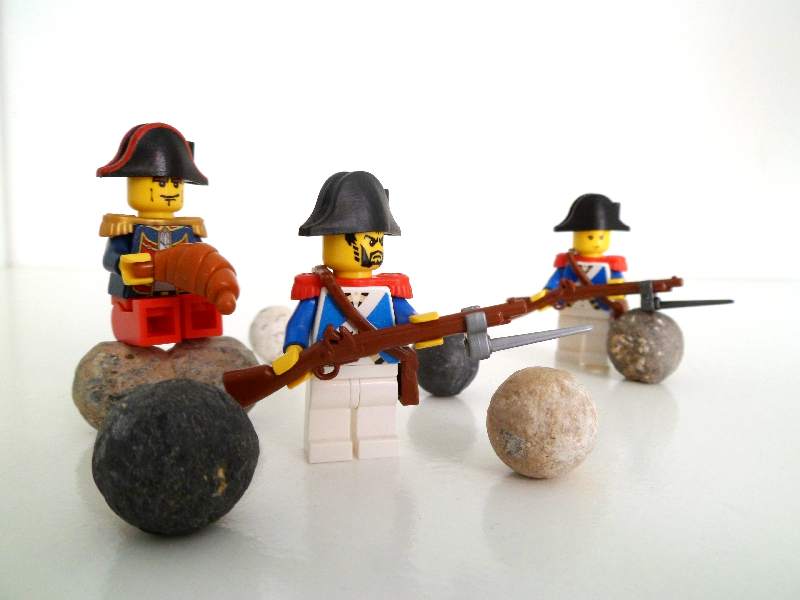 I don't have any complaints about the new weapons. They look great and are a nice variation to the blunderbuss.
The reason of this review wasn't to encourage you to buy these weapons instead of official LEGO weapons.
They are both of good quality, and they can be used for different MOCs.
The blunderbusses still look great in a pirate scene, and for 18th/19th century weapons I would prefer the BrickArms weapons.
So I can only give you the tip to obtain a pair of LEGO blunderbusses and a pair of BrickArms muskets. Then you will be ready to build any kind of pirate-related MOC

Thanks for your attention and feel free to comment!