B-M-08B
Hereby I present you my entry for the modular madness contest.
It's a addition to the Mini modular series as we all know. It's a house for the smallest dwellers of Legoland.
My first idea was to make a modern house, but somehow during the build, it ended up quite classical. I think the reason for this is that I could add more detail and texture here.
It turned out to be a satisfying build, as this scale let you use parts differently than in minifig scale. I'm especially pleased about the lamppost and the balcony.
Front facade:
The front facade from another angle: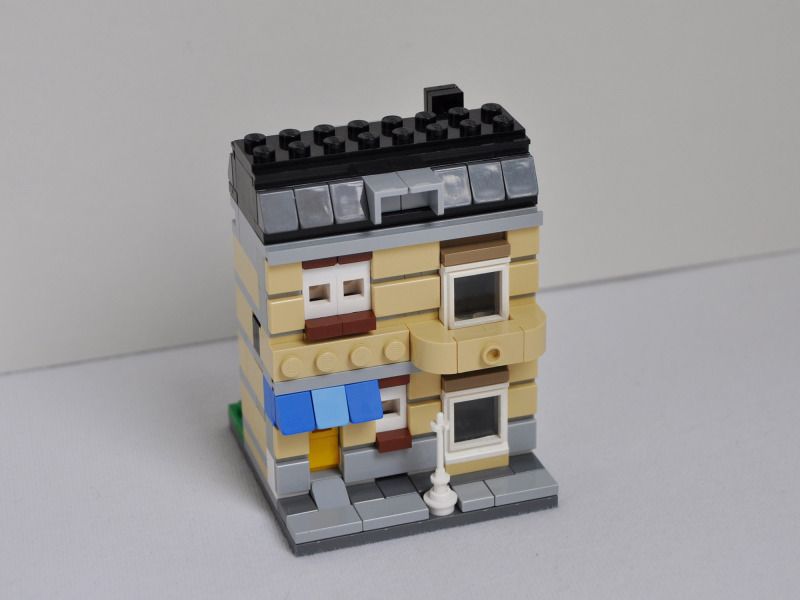 And the back facade with a porch and the beginning of the garden: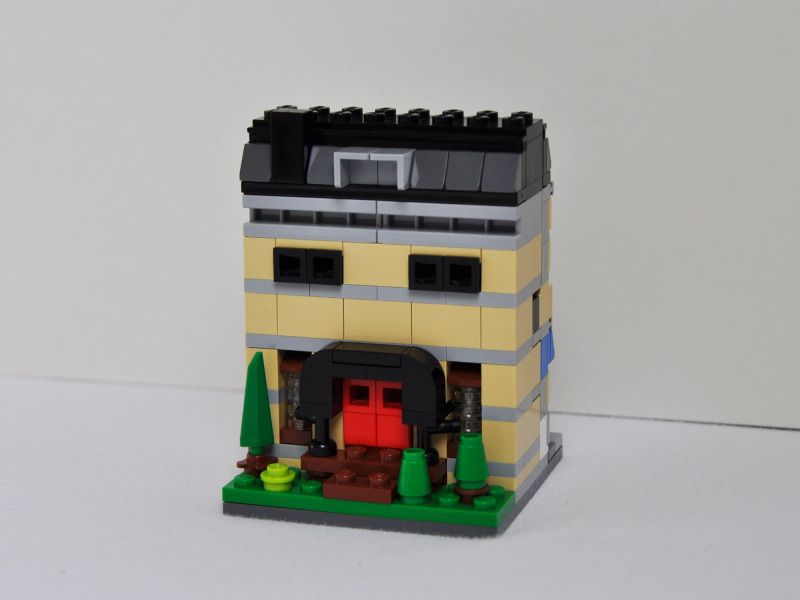 I hope you enjoyed it as much as I did. Feel free to leave your comments.
Good luck to everyone who is attending this contest and thanks to the staff for another amazing contest!
Edited by Phred, 01 August 2012 - 01:41 PM.