B-OM-30E
In view of the need to cater to needs of skateboarders in my LEGO town, I have done up a Skate Park for them. In fact roller-bladers and stunt-bikers are just as welcomed!
Here is my entry for Modular Madness Category 2: Parks and Rec!
Enjoy!
The front. With the pizza/sausage vendor attending to a skateboarder. Skateboards are leaned against the perimeter fencing. A built-in ladder on the right gives access to the top. The tunnel under the left ramp lets you reach the other side of the park without interfering with skating on-going.
The plan view.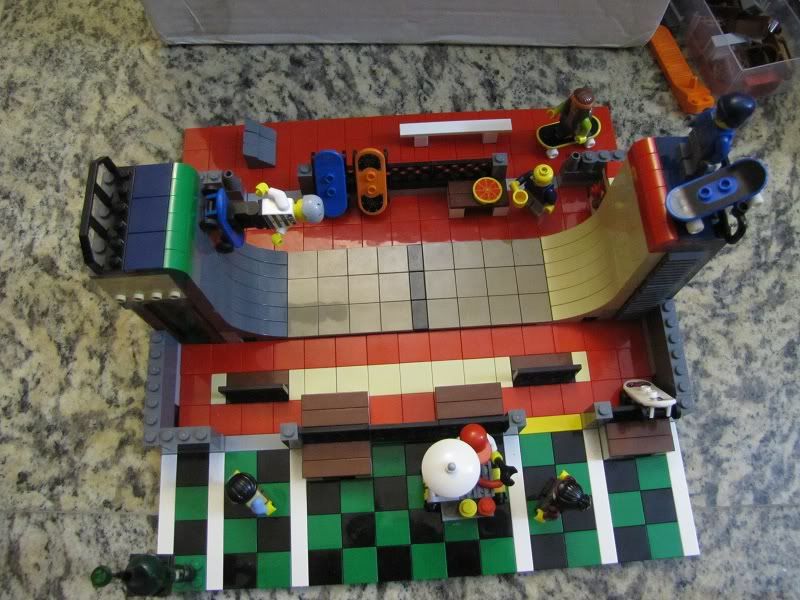 The back view. Some makeshift/home-made ramps have been brought onto site by fellow skateboarders to warm up or try new tricks before going up the big one!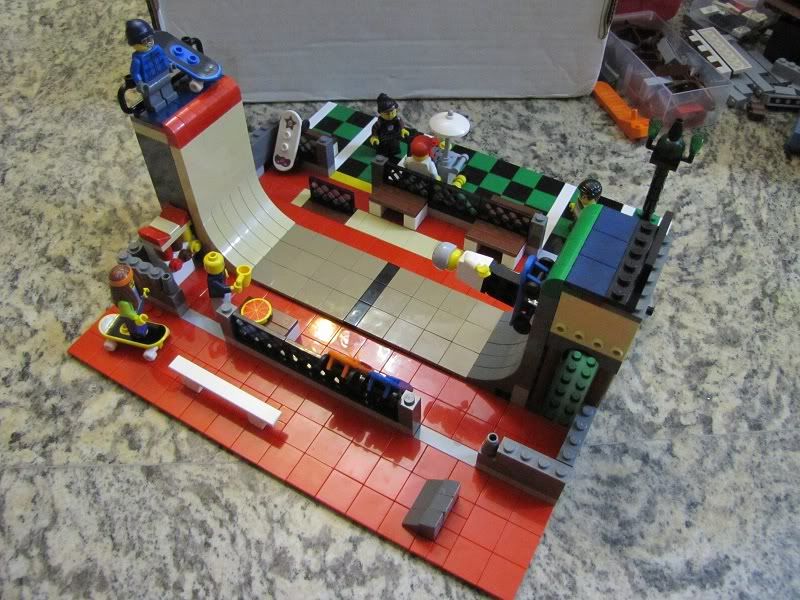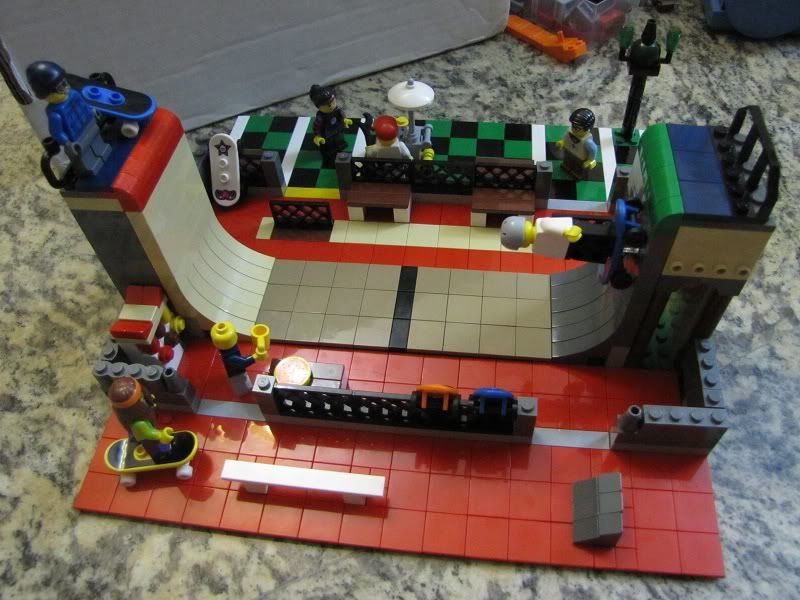 All comments are welcomed!

Edited by Phred, 01 August 2012 - 03:23 PM.