B-OM-25B
Finally I got my entry for Cat 3 done! I present herewith the Acorn Pub. A 3-storey pub with a pub on the 1st storey, a dining area on the 2nd and a recreation area-cum-toilet on the 3rd.
The front. the red object at the front is a mailbox.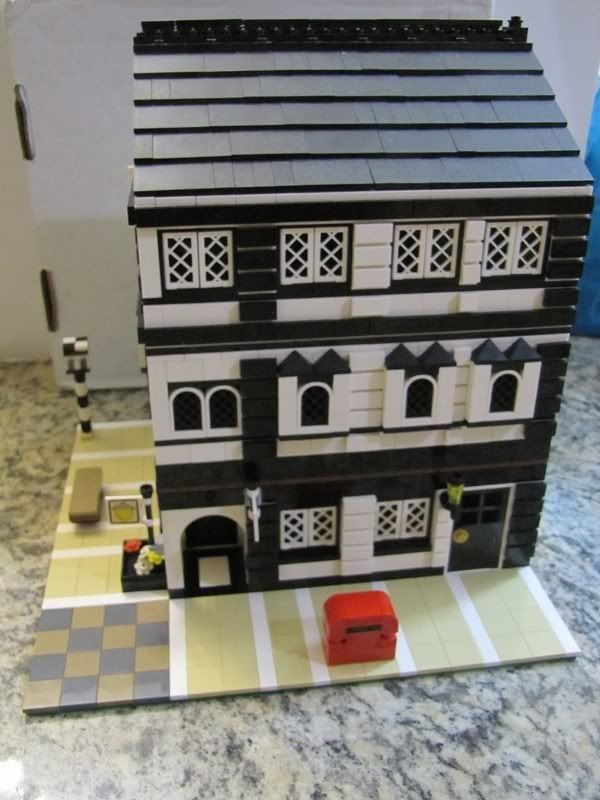 The side. A matching lamppost with a bench for tired shoppers to warm down before hitting the pub.
The 1st storey. The bar with the different beers/alcohol (as shown in coloured round bricks on the shelves). The 2 green tiles at the bottom of the picture are tables for standing drinkers. 2 bartenders should suffice for this floor.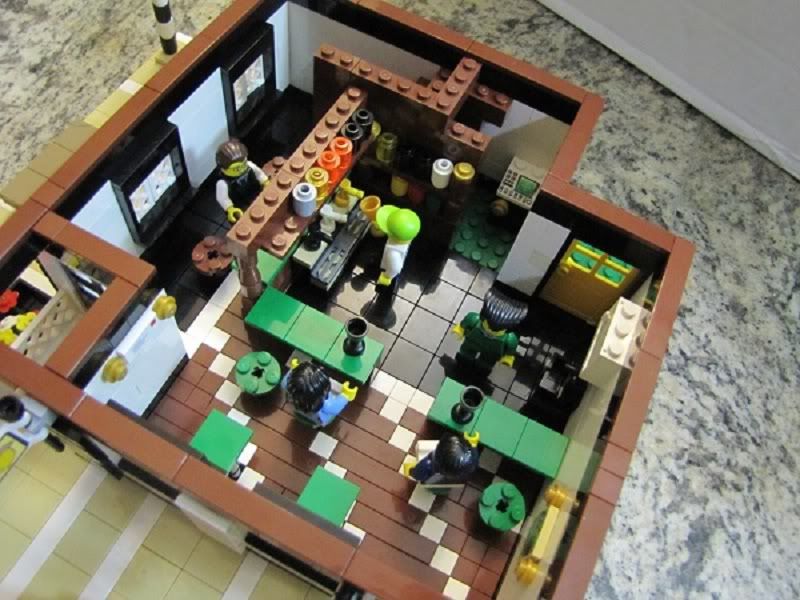 The 2nd storey. The cooks are busy cooking up some meals for the diners. A waiter is waiting (Note: A bit under-staffed but the owner is looking to employ more staff.

)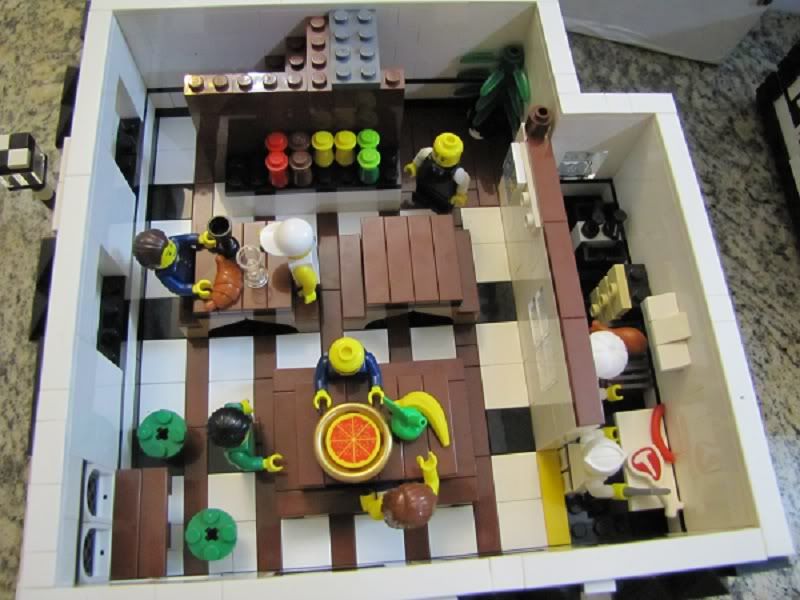 The 3rd storey. The recreation area. with tables for the guests to sit at for a drink. The pool table about to be used soon. There is a door in the background which leads to a balcony for smokers.
errmm...that's it. Let me know if you need more photos.
All comments are welcomed! Thank you!