Dear Eurobricks Forum members, Eurobricks Staff in co-operation with fellow Eurobricks member and contest sponsor The Penguin proudly announce the Winners of the Batman Minifig Customisation Contest.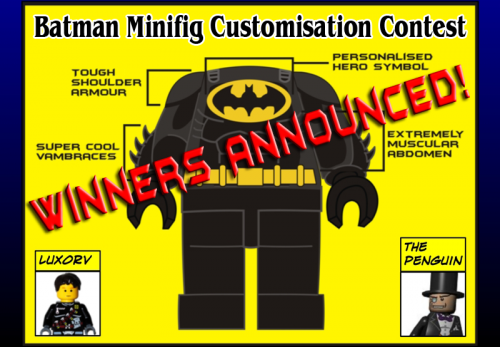 Out of the 52 awesome entries we got, you chose the best of the best from the three categories!
Click on the banner or check the Minifig Customization Workshop Forum to know more about the winners and their entries!