Ahh I see. My girlfriend likes my dealership the way it is, but I'm never satisfied with anything I build. My main issue is that it doesn't sit in a traditional modular footprint. If I decide to go up, ill give your lift a shot.
I was also wondering if the garage door actually works and how you built it. I used the actual Lego garage door piece but I love the look of yours.
Also, it appears we both like the checkered flag look to lead customers into the building.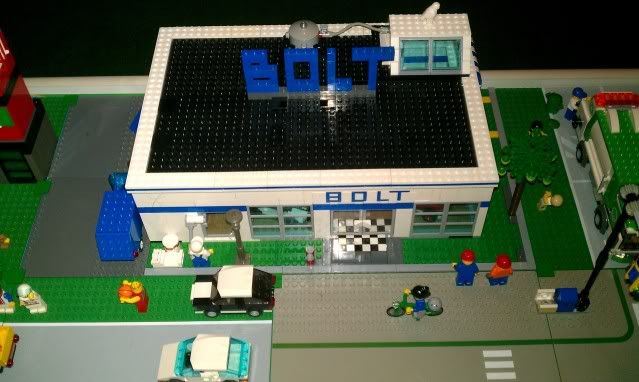 Edited by bootz, 19 June 2012 - 02:53 PM.