Set Index:
Heartlake Flying Club
Stepharnie:
Look! A plane for me! This is just what Heartlake City needs!
Peter:
Hmmm, sounds like a good way for me to get to the pub! Quick open it!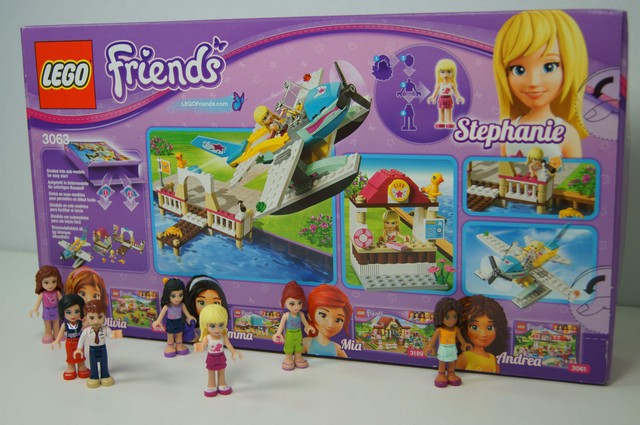 Stepharnie:
Let's look at the back first. Wow! New fun for everyone! OMG ponies!
Peter:
I can't believe I'm saying this, but it's a bit tiresome being the only guy in town.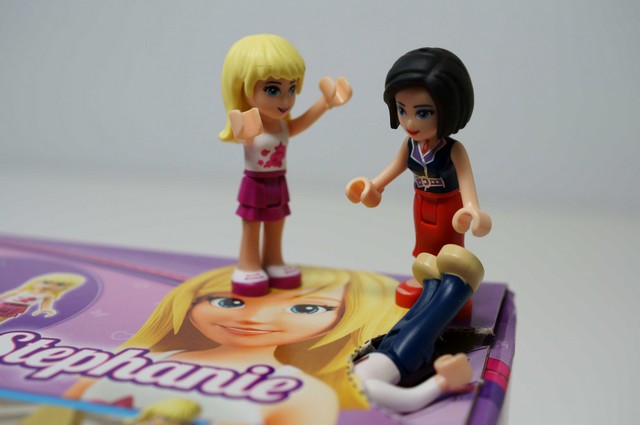 Anna:
Quiet dear. Be useful for once and open the box.
Peter:
....ouch.
Stepharnie:
Quick, the next seal!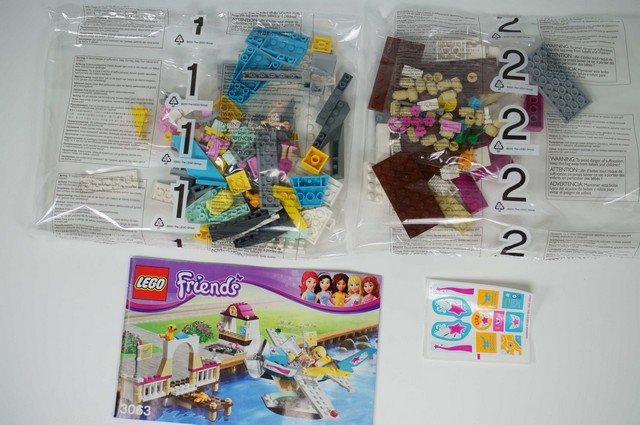 Stepharnie:
Wow! Two bags of parts! That'll make building easier!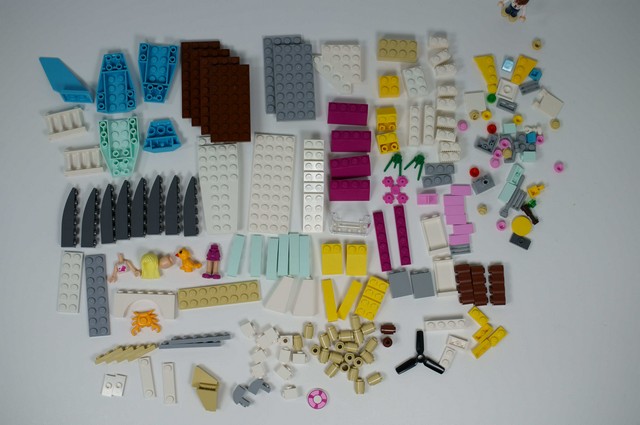 Peter:
Finished! Both bags opened and presented!
Anna:
But now dear it's going to be harder to assemble.
Peter:
...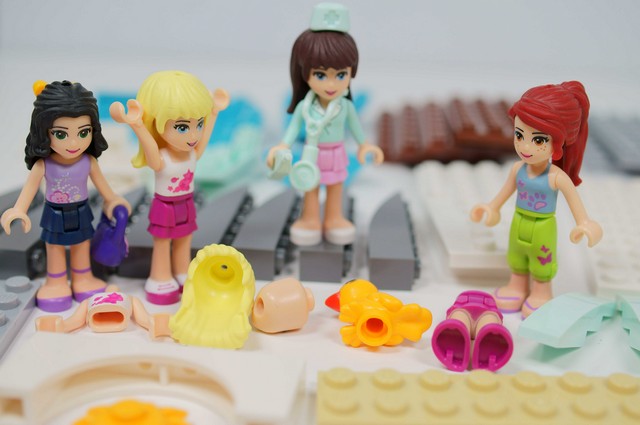 Stepharnie:
New identical clothes! Hurrah!
Emma:
But there's a head! A head....!?
Stepharnie:
Ignore the head! Let's build!
Sophie:
Hmmm, sorry I can't do that. It's the carer in me. Let's see, head goes on neck....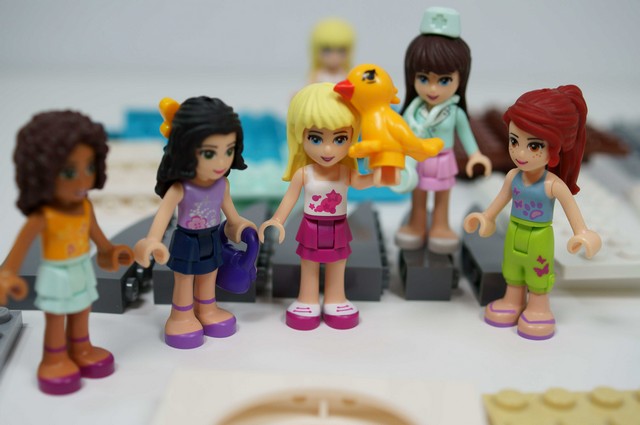 Stephanie:
Huh, what's going on here? Hi girls!
Mia:
Where's Stephanie?
Stephanie:
I'm here! Hi!
Andrea:
No, not you...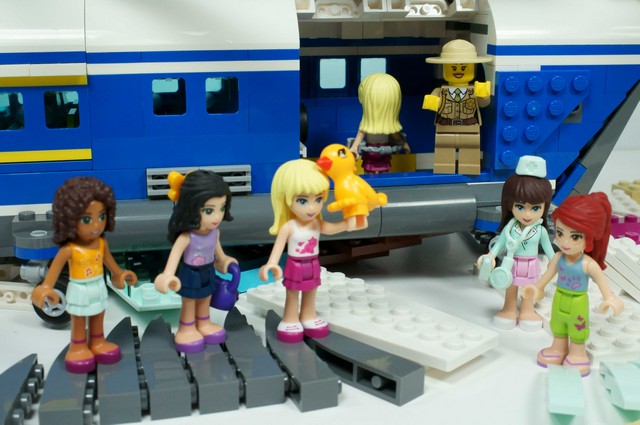 Ranger:
It's OK! I've got the imposter Stephanie, otherwise known as Stepharnie! Carry about your business.
Stephanie:
Ummm.... err...
Mia:
Bye Stephanie!
Stephanie:
Hi Mia!
Andrea:
Now that's all resolved lets get building!
Stephanie:
What are we making? Is this wallpaper?
Mia:
No, it's for the float plane.
Stephanie:
Really? It's been my dream to make a
Flying Club
for Heartlake City... that and have stronger arms. This bird is so heavy!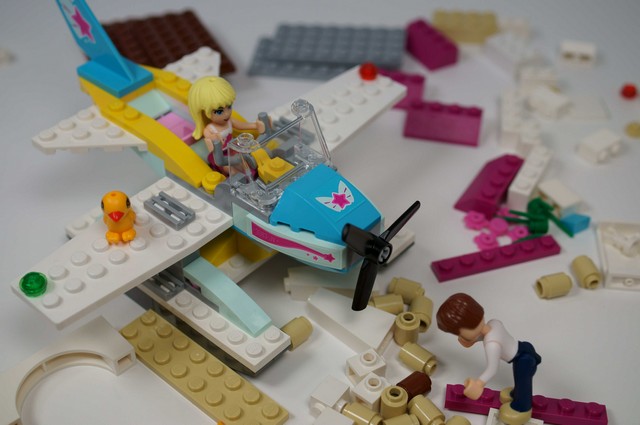 Peter:
Well here's the plane!
Stephanie:
Thanks! You know this set would be easier to assemble if it was in two separate sections.
Peter:
...
Anna:
Stop slacking off! Back to building!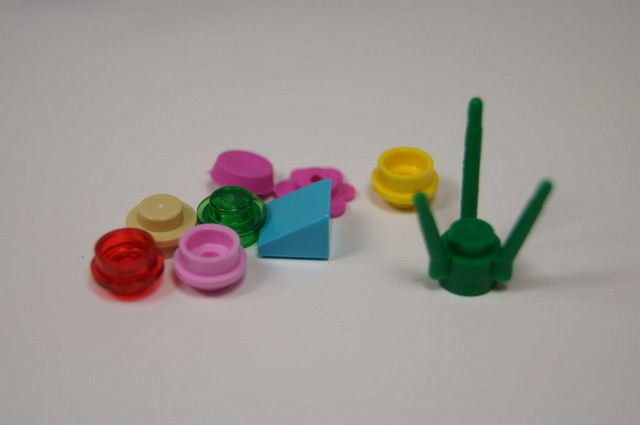 Peter:
I'm an artist!
Anna:
No dear, it's just the dreggy leftovers. You should be able to relate to that.
Peter:
You know, I'm the only man in town.
Anna:
Is there an echo in here?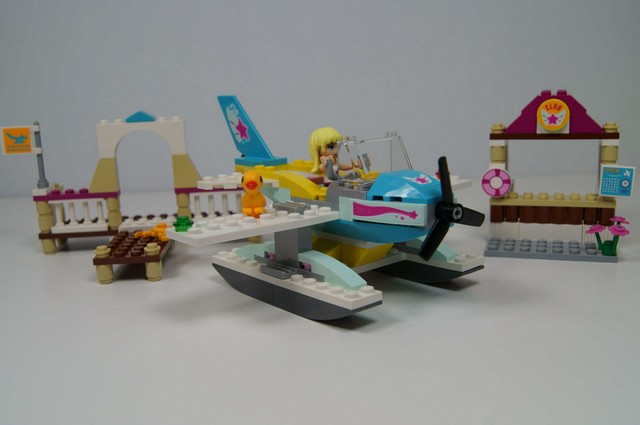 Stephanie:
Finished! Where's everyone gone?
Mia:
We're hiding so people are clear what's in the set and what's not.
Andrea:
I'm behind the plane.
Peter:
I'm under the plane.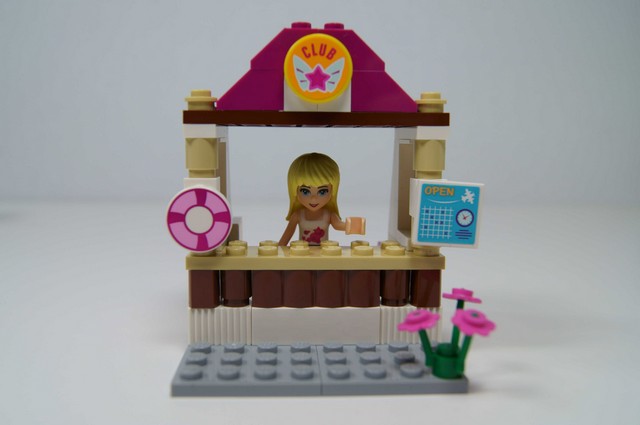 Stephanie:
Tickets! Who wants tickets! Oh, that pink thing wasn't on the wallpaper.
Peter:
That's a printed part.
Stephanie:
Any more?
Peter:
No, like me it's the only one.
Anna:
You can find the same part in
Olivia's Speedboat
... that's because it's
useful
.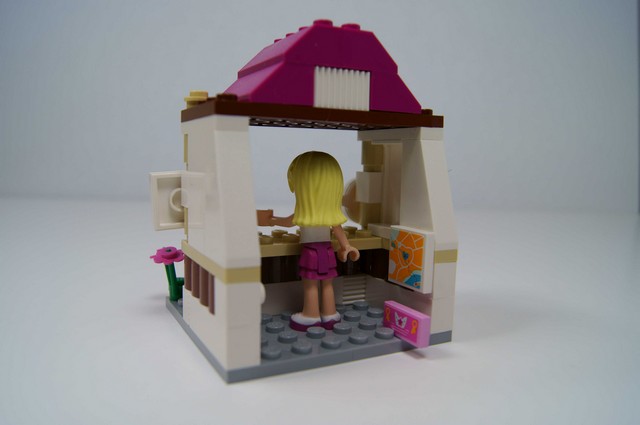 Stephanie:
Ooooh! Arty shots! I put that pink part (my license?) on the ground to save a photo.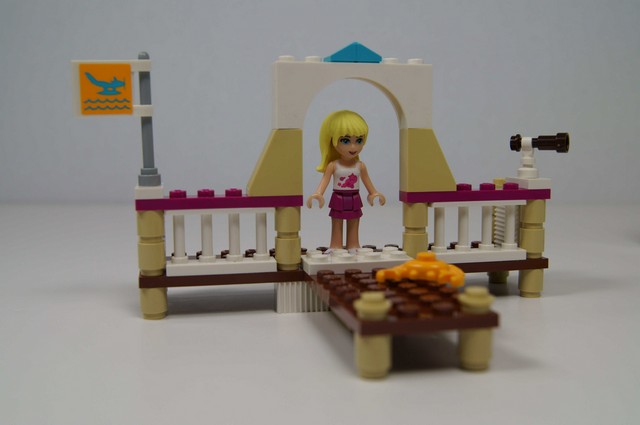 Stephanie:
Eeek! It's a
Gryphon Ink crab
!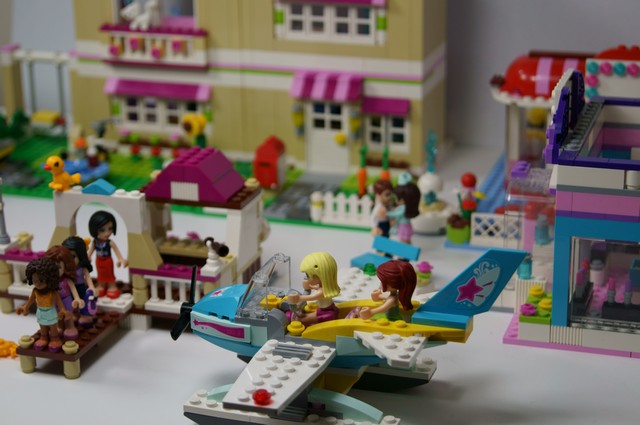 Stephanie:
Oh... That was a nightmare? Anyway time to start this business!
Anna:
Where's Peter? Ah well, I'll have an exciting time and he wont!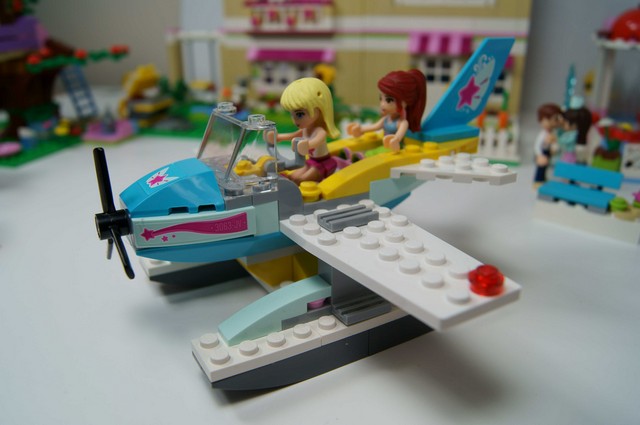 Stephanie:
We haven't showed off my new plane enough! It has navigation lights! Pretty stickers! Wind in my hair!
Mia:
Is this safe? If I turn my head at the wrong time will the plane spin out of control?
Stephanie:
No idea! Let's find out!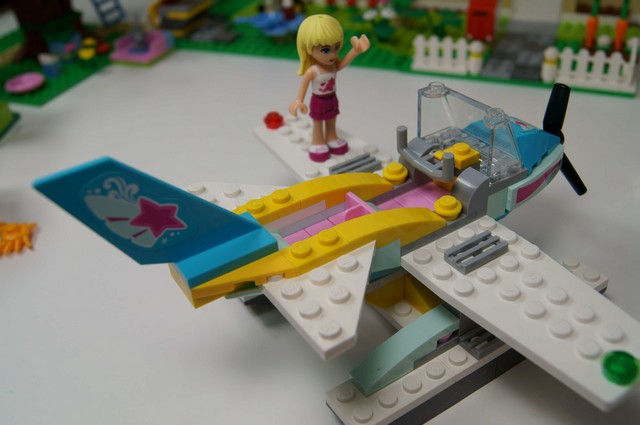 Stephanie:
I'm a wing walker! Oh, look at the pink interior!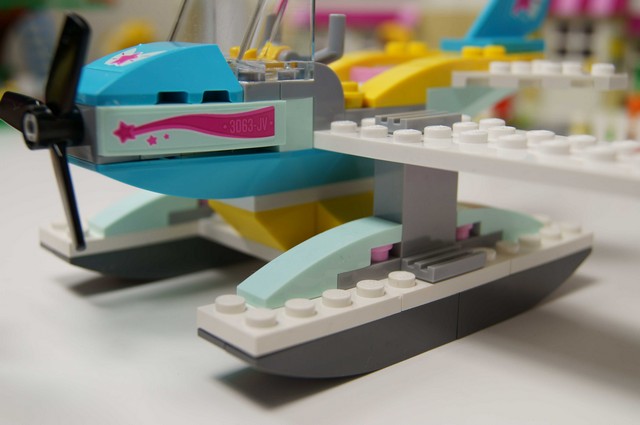 Anna:
Is Peter under those floats still? I haven't seen him for a while now...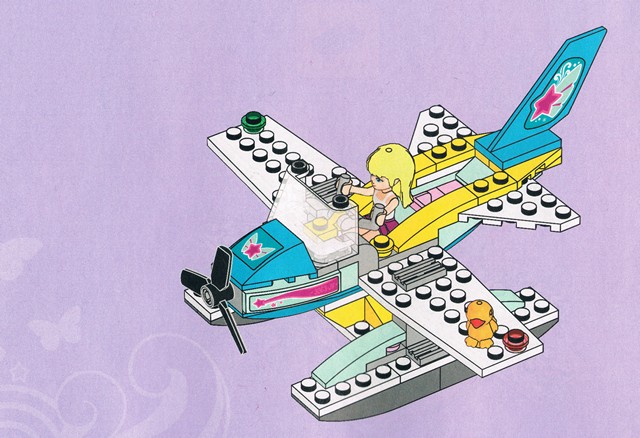 As you can see, the proper place for the bird is on the wing...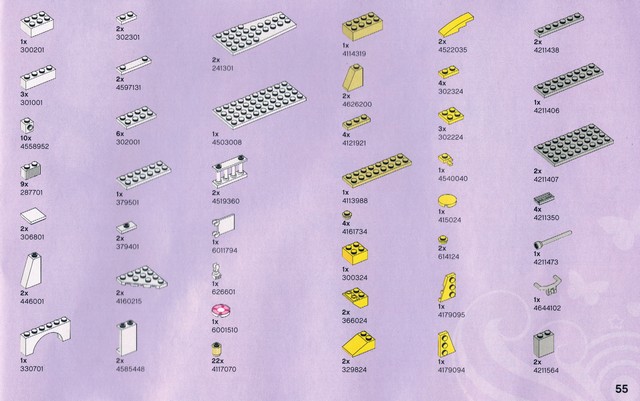 Page 1...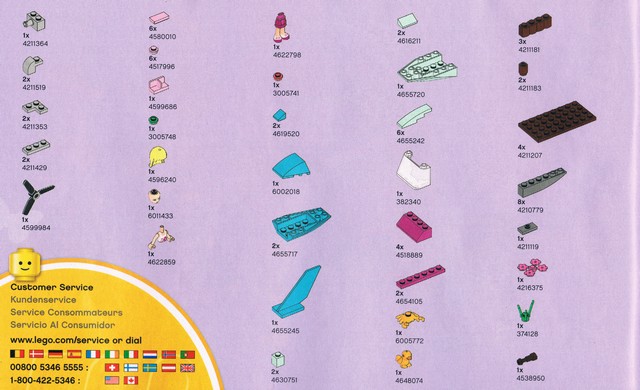 ...and 2!
Ratings
Play:
LEGO loves vehicle sets, even when it's not designed for the classic boy audience. This is probably because vehicles are such a big play function in themselves... but even so there isn't much to "do" with this set.
6/10
Parts:
For those that bought sets from last wave this set doesn't offer much in terms of new parts, but there are loads of rare colour parts...
8/10
Price:
Not sure right now. I might update this review later!
xx/10
Looks:
When I look at the average girl targeted vehicle toy (that is non-LEGO) I generally laugh. Why? Well generally they are just an interior and, for example, planes often focus on the interior leaving wings that are barely stubs. (The ships are often even funnier!) But this considering the size isn't too bad. The only big "error" is the wing position; for a sea plane it should be higher, and I think that was done for access reasons. So I think this looks good from a realistic point of view, and from an anesthetic point of view as well
10/10
Fudge:
A seaplane is always a smart "airport" idea, especially for a town called "HeartLake", as you can get away with a minimal port.
8/10
Overall:
This batch has some nice vehicles that go with the existing sets. Hopefully a truck is next!
8/10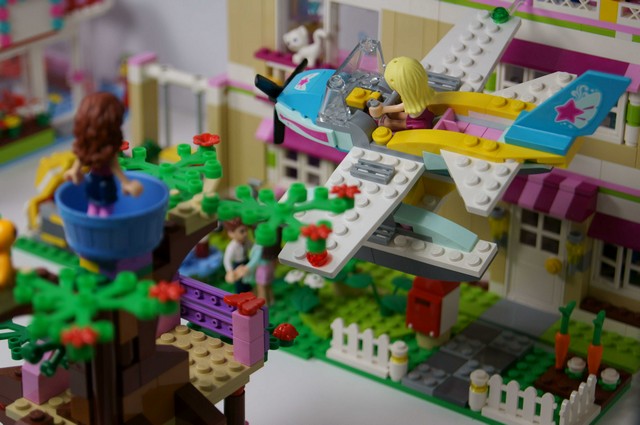 Stephanie:
"Permission to buzz the treehouse"? I don't need that; we're Friends!
I'm still really liking Friends. I bought all the major sets from the last wave and I'm really looking forward to the
Summer Riding Camp
. Even so, I do have two big wishes; a guy main character (like Ken

) and, as I said above, something different and less "girly", like a truck set. Girls want more than just ponies... I think.

Looking at the updated photo of Heartlake City I can see a petrol station, a lighthouse... they'd be a good start!