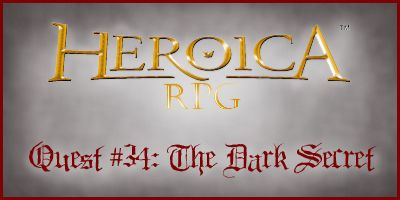 Three rogues left Heroica Hall and made their way to the guildhouse of Invision, the alchemist's guild. The three were:
Dak Shadeaux (played by Darth Nihilus)
Level 11½ Rogue
Power: 21 (16 for ranged attacks)
Health: 17/17
Gold: 6
Inventory: Mockthril Knife (WP:10, lightning-elemental), Throwing Knife (WP:5, ranged, retrievable), Twin Longswords (WP:3), 2 Venoms, Potion, 2 Meads, Nostrum, Smelling Salts, Bedroll, Shovel

Dyric Rone (played by The Legonater)
Level 12 Rogue *Lucky*
Power: 22 (16 for ranged attacks)
Health: 19/19
Gold: 344
Inventory: Double Chain Whip (WP: 10), Throwing Knife (WP:4, ranged, retrievable), Longsword (WP: 3), Loaded Die (permanent lucky-effect), Potion, Venom, Smelling Salts

Guts Holla (played by Scubacarrot) *Party Leader*
Level 14½ Rogue
Power: 26 (22 for ranged attacks)
Health: 20/20
Gold: 72
Inventory: Lifestealer (WP:12, ice-elemental, attacks restore 3 health), Throwing Knife (WP:8, ranged, light-elemental, retrievable), Beholder's Eye (allows one round of battle to be replayed per quest), 2 Grand Potions, 6 Meads, 3 Nostrums, 3 Smelling Salts, Bedroll, Shovel
At the guildhouse the party was instructed to find Dr. Cula's laboratory on the second floor. Eventually they came to a door with the correct name on it.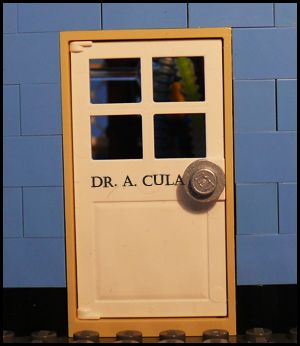 Inside, they met the pale doctor who was busy at work with his latest concoctions.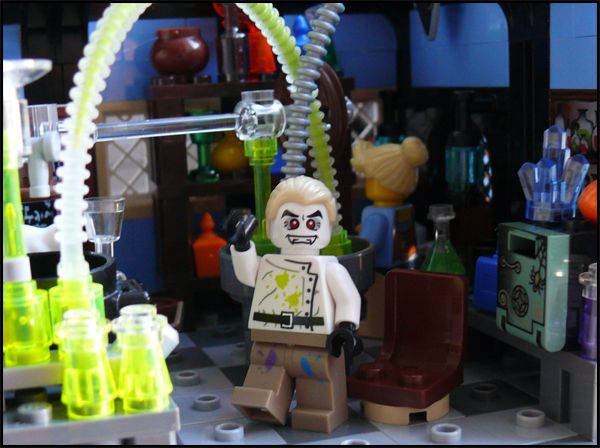 "Velcome, velcome, my vriendth! I apprethiate that you took the time to come and help uth tholve thith little debate ve have going on vith my colleague. I vill try to make it vorth your vhile, trutht me."
The alchemist explains the situation. He and his colleague Madame Ladybug have made a wager about the true nature of Count Noctus Shadeaux, the head of the renown merchant family. Now they need the party's help in order to find out if the count is really a vampire or not.
"I am convinthed that the count ith my brethren in vampirithm, but on the other hand I have never theen him in any of the nocturnal conventhionth. Madame Ladybug thinkth he jutht hath thome thort of rare medical condithion. I have devithed a little plan to get to the bottom ov the truth. But bevore I ekthplain it, do you have any quethtionth about the thituathion?"
QM Note: Please check your statistics, I had to update some of them myself. And Darth Nihilus, I'm not sure if the picture I used for Dak is the most recent one, since the one on your signature has disappeared.