4B
Swivel Gun
I couldn't sleep last night, so I decided to try an experiment I had been mulling over in my head throughout the day. I took a bass wood dowel and carved out the profile of a small cannon using a hobby knife and an emery board. I then took a second dowel of a smaller diameter, just the right size for a mini figure's grip and cut off a short length. I colored the whole thing with permanent marker (fine point pen inside the mussel) and super glued the post to the barrel. The whole process took me just over an hour, and I'm quite pleased with the result. Guess I've taken away any excuses I've had, being short parts for nice guns.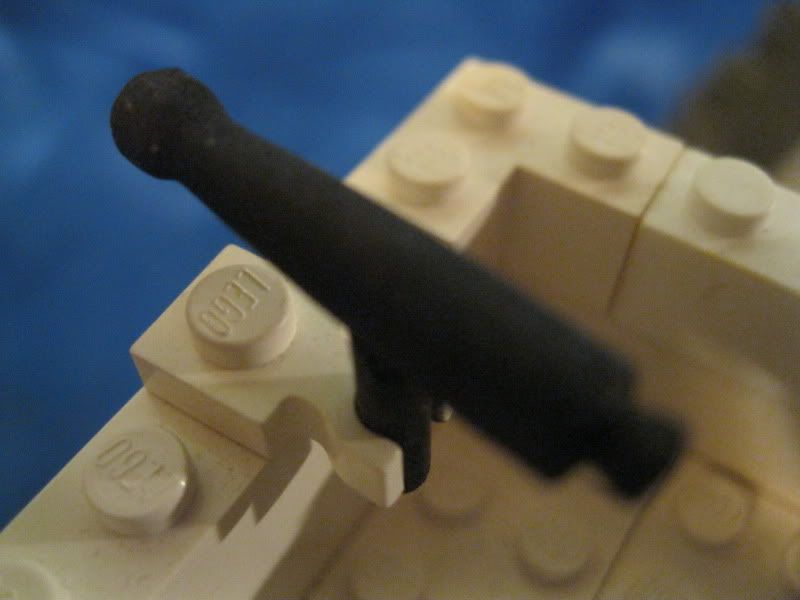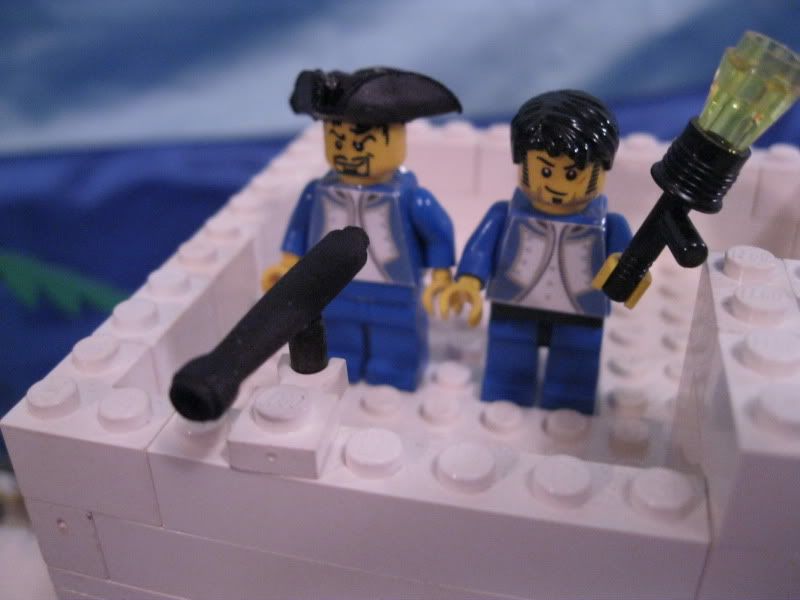 Apologies for the poor quality images, I'll see about getting better shots later.
I'll also keep working on the design, adding more detail and such.